10 Reasons Why You Should Watch 'Chewing Gum'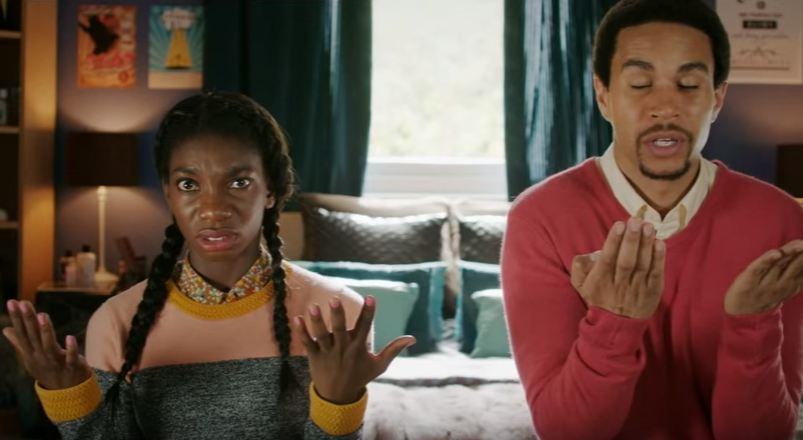 Image courtesy of E4 via YouTube / CC BY-NC 2.0
The television series "Chewing Gum" returned in April of this year with a second season on Netflix. The latest season has completely blown its first season out of the water. The show revolves around Tracey Gordon, an effervescent Black girl living in London who is trying to figure out the ways of the world. What starts as a mission to lose her virginity and break away from her religious upbringing turns into an adventure of mischief and chaos. As she navigates her romantic relationships, friendships, and family she learns that real life is far more bizarre than she ever imagined.
Here's why you should take time out of your day to watch this wild ride of a show:
1.It is created and written by the Black woman who stars in the show, Michaela Coel.
Not only is BAFTA winner Coel a triple threat (a screenwriter, poet, and actress), but she also composed and sings the theme song. Fun fact: the theme is only as long as the snippet that is heard in the beginning of the show and there is no longer version.
2. It is unapologetically crude.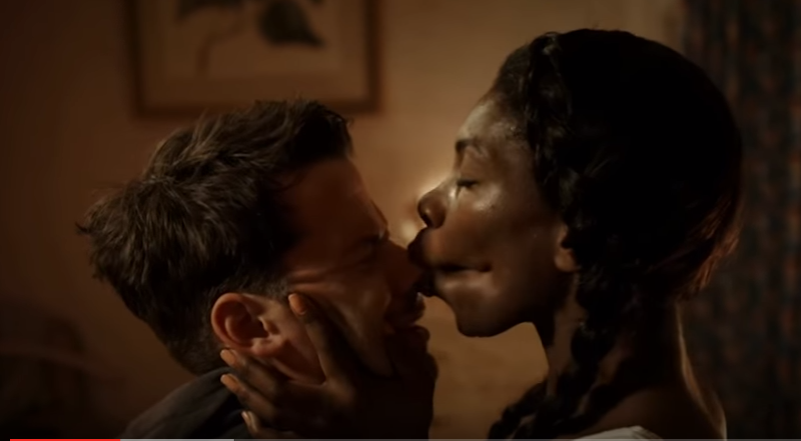 This show is not meant for the faint of heart, as it deals explicitly with sexual themes. Everything from sitting on someone's face while underwear-clad to dancing provocatively while covered in vomit is shown on screen. Tracey's sexual journey is one that is vulgar and absolutely hilarious.
3. It tackles race in an unconventional way.
Sly jokes and crafty comments are weaved in throughout the show, but don't define any of the characters. Coel stated that she wanted to tackle race in a comedic way, since it is typically shown in a brutally honest way. One of the methods she uses is to be unrestricted about what she writes into the show. There is an overtly racist scene in the second season wherein Tracey is victim to fetishization, but stands up for herself and tells off the man who put her in that position.
4. It deals with having immigrant parents.
Joy, Tracey's mother, is Nigerian and the conflict between tradition and modern society is displayed in every episode. As her mother urges her to be a celibate, church-loving Christian girl, Tracey wants to escape her conservative mother's views and explore her sexuality. In the second season, instead of remaining stagnant, her mother becomes more accepting of Tracey's past relationship with Connor, her ex-boyfriend. The season revolves primarily around sexuality and religion, tackling how both can co-exist, as shown in her sister Cynthia's character arc.
5. It allows Black women to be openly sexual.

In the first season, Tracey decides that she wants to lose her virginity to a man she is attracted to and explores her physical relationship with Connor in a humorous way. Cynthia, who is baffled by Tracey's actions, secretly does her own research, through several internet encounters that leave her even more confused. However, in the second season, things change when Tracey and Cynthia are in an arm's race in an attempt to lose their virginity. Neither character is bashed by any of the other characters, but encouraged, and the various ways in which they try to achieve it only adds to its originality. Tracey continues to look for men to replace Connor and Cynthia opts to search for someone to lose her virginity to while walking on the street.
6. The men are not predominantly white, heterosexual men.
Tracey's first boyfriend in the show, Ronald, is shown as being a closeted gay Black man. He later comes out and freely drifts between different men, showing his comfort in his sexuality. Tracey's best friend, Candice, dates a Black man, Aaron, who is shown as being sensitive and caring, something that is rarely portrayed in television shows today.
7. The jokes are ludicrous.
Cousins seeking incestuous relationships, Cynthia's accidentally getting their house robbed, and Tracey's unwavering obsession with Beyonce are only a fraction of the absurdity that makes "Chewing Gum" work.
8. It shows why schools need better sex education.
From Tracey's lack of knowledge of what to do when she is in the bedroom with a boy to Cynthia's constant internet searches, their confused expressions show how abstinence-only education is a bust.
9. There is genuine love found in the show.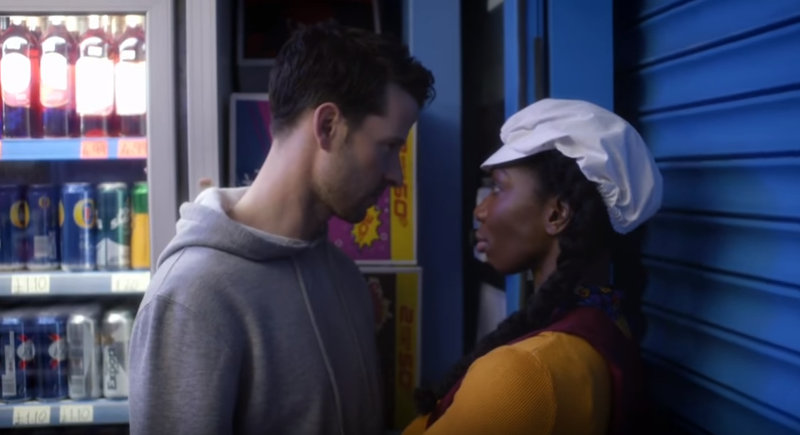 Tracey and Connor's relationship is never stable, but Connor does love her and it shows. When he first meets her, their relationship is somewhat antagonistic, with quips such as him calling her a "liberated slave" and her making fun of his inability to get a real job. But their relationship grows more caring as the season goes on and they are drawn together despite the circumstances that hold them apart. His character in the second season is dating someone else, but he does appear to care about Tracey very much even then, as he spends time with her and maintains a healthy relationship with her. At one point, his girlfriend tries to touch Tracey's hair and he is quick to protest, signaling that he has learned how to be less problematic since he's met Tracey.
10. The friendships.
Tracey and Candice have a rocky friendship throughout the second season and they drift apart as they both deal with their romances. But when Candice's relationship goes down in flames, along with her hair being cut off, Tracey cuts off her hair in solidarity. "We stick together like chewing gum on concrete," she says.
Pop some popcorn and kick up your feet, because this show is binge-worthy at all costs.