Girl Talk, Experimental Pop and Collaboration: An Hour with the Latest All-Girls Collective BPM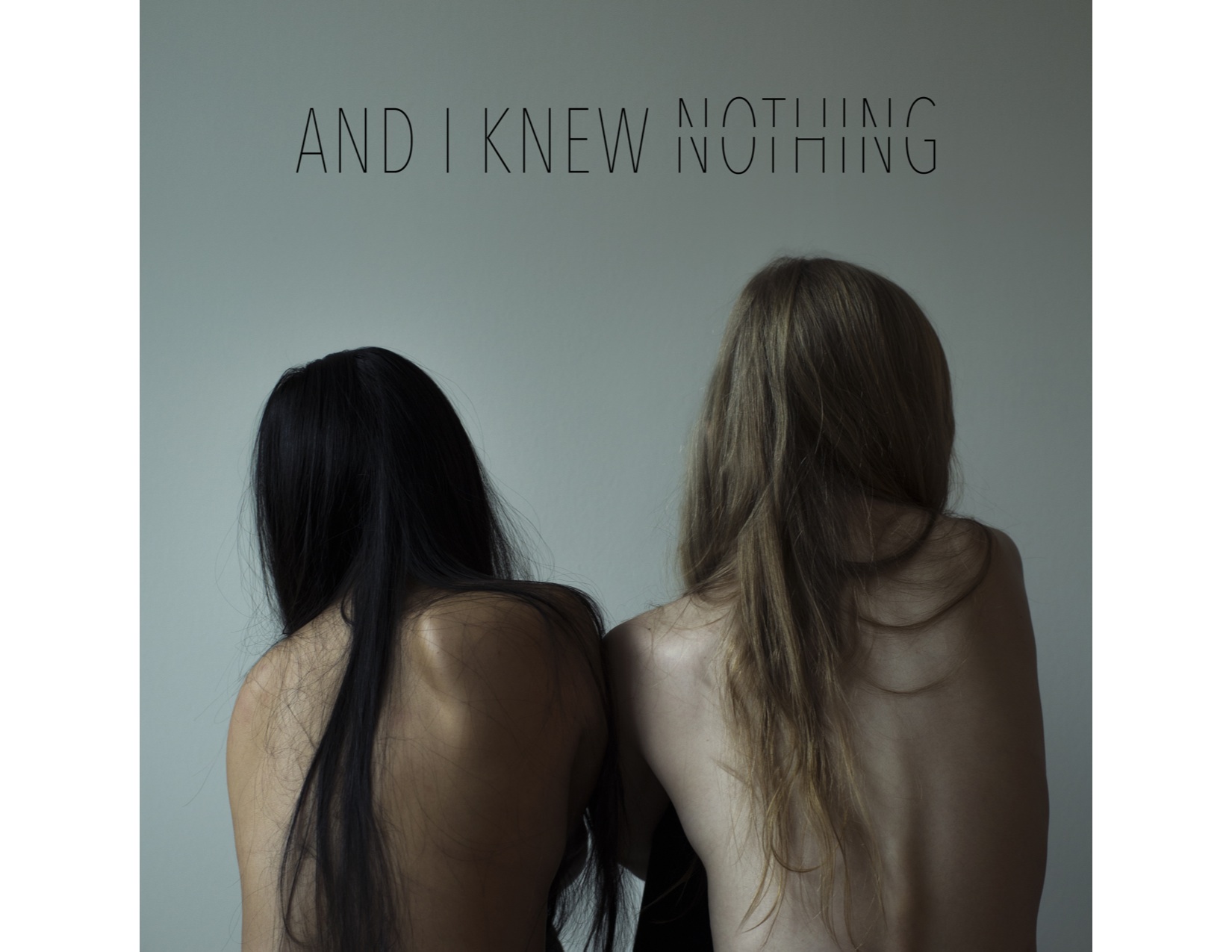 Everything happens for a reason.
This seemed to be the general consensus over the formation of the latest all-girls collective: BPM. Straight out of the Clive Davis Institute of Recorded Music at NYU, BPM is taking the creative world by storm, blowing up the usual concepts of an EP and the music industry. Britt Pham, Sophi Alvarez, Annie Kissiah, and Taylor Fernandez released their first EP, And I Knew Nothing, on May 11th. Sophi, a long time friend of mine, coordinated a chat last Wednesday with the BPM clan for some great girl talk about their passions, collective and feminism.
Organic – the perfect word to describe the formation of BPM.
As Britt described the process, it was a very cosmically driven experience. "I am a very kind of spiritual—the universe possesses everything in our path—kind of karmic person. I love that this whole collective came together very organically."
Britt was the first to break the ice. As most groups emerge from Clive Davis, it all began with a project: the girls were given a few studio hours and the task of working together to create as much as they could in that allotted time. They began with Annie's idea to record a cover of the Miguel song "Sure Thing," but as the girls soon found out, they clicked so easily that after recording two songs, they still had 6-12 hours of studio time left. In the leftover hours, Annie produced a track for the girls that would later become "Twisted" off the EP, and Sophi joined as a vocalist. Another group member, Britt, came up with the idea to create a video for her track and "slowly every member of the team became a piece of the puzzle," Sophi recounted.
The general sentiment after their project, as Annie retold, was "Screw it, let's make an EP!" This is exactly the type of collaboration the Clive Davis Program inspires.
BPM is not stopping at this EP.
The girls are dipping their toes in all sorts of creative entryways. Annie detailed their interest in visual arts, graphics, dance, and stage aesthetics amongst other things that they plan on diving into. BPM's idea: creating a sensational performance, in the literal sense. BPM plans on hosting individual shows in which Annie is drawing on a projected computer screen, while the others perform on stage. Production wise, "the aural experience has to match the visual," Sophi said. As Britt put it, all parts of this collective, including members from both inside and outside of NYU, have "come together and brought their own strengths into the projects which is what has made something amazing." She continued, "That's the whole foundation of this collective. There are so many opportunities for collaboration and not just within music, within different mediums."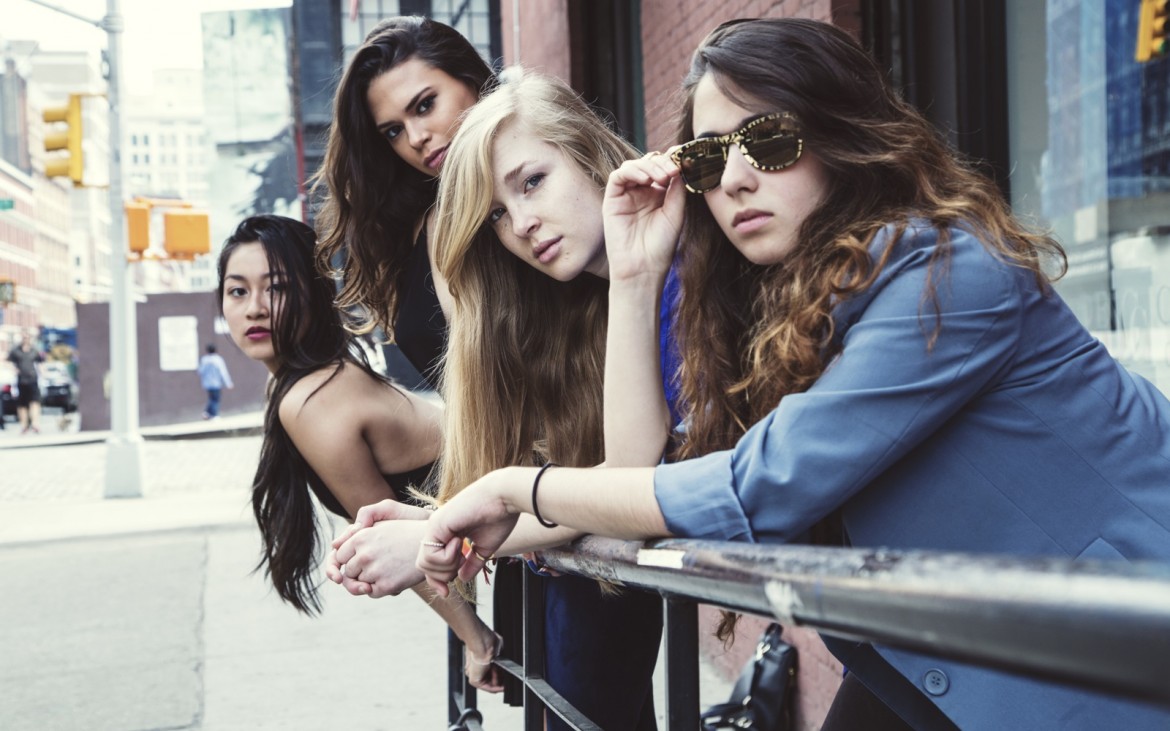 The curation of the EP takes the audience full circle, from a heart-wrenching breakup to an uplifting message of relief when it's all over.
Annie and Britt were enduring some pretty rough breakups during the creation of the EP, becoming one of their greatest lyrical inspirations. Annie used terms like "honest" and "emotional" to describe the lyrical progression depicting heartbreak on the EP. Britt wanted to purge herself of the emotional vacuum she had fallen into and this journey is documented in the "story arc" created on the EP. Britt explained, "This EP is about the process of going through a breakup: from realizing this isn't working out, to realizing this is over, to being in a place where I don't know what's happening; it's very realistic."
Sophi added, pun intended, "It's about baggage… except the bags are boxes."
We live in the DIY generation; BPM is living proof of that.
"People think they need a million dollars to have a production deal and make a good album, but really what you need is to be educated, to have good energy and positive vibes and people who are willing to collaborate around you." Sophi explained that all you need is talent, positivity, and creativity to produce true art.
Living in the epitome of a people watching city makes it hard for the girls of BPM to lack inspiration.
The girls didn't seem to struggle with writer's block when I mentioned the cringing subject to them. The writers of this collective, however, have very different styles when it comes to finding inspiration in the city.
Britt keeps an inspiration pad in the "Notes" section on her phone as she walks through the city, and every so often will sit down next to a piano and freestyle with these thoughts. Britt said, "It's very cool that we can watch people and relate our own lives to theirs. We write music about it and that's what brings it all together; that's the foundation of it." New York is the perfect place to people watch so that's very fitting.
Sophi typically writes music on the subway: "The subway is where I am most of the day. That's where I get my inspiration, especially without the distraction of Wi-Fi and cell service so I am forced to think about my day and my feelings."
Taylor usually begins with poetry and adapts lyrics from her work. Although Taylor did not contribute full lyrics to this EP, she contributed improved riffs all throughout the demo, which all the girls laughed were "perfect" every time.
Annie, as a self proclaimed "giant introvert," writes poems and haikus in her most creative hours, usually past midnight, and will flip through these works for lyrical inspiration.
As a collective, BPM has certainly shared some funny moments together.
When asked, they all shrieked "OMG YES." The room then bursted into laughter and the girls decided their best story is "funny from an outsider's perspective," as Taylor put it. Taylor went on to explain that the four girls were lying down, eyes closed, on the floor of Sophi's apartment listening to her favorite artist Matt Corbey for a whole 7 minute set. When they finally all opened their eyes, they found Britt an emotional wreck crying. Sophi and Jackie Shihadeh (BPM's manager and publicist) were dying of laughter, like "one of those awkward moments in church when you're supposed to be serious but you're having a laugh attack and the other people trying to take it seriously are like 'shut the fuck up,'" as Sophi assessed.
Music Videos have proved to be the perfect medium to convey their experiences to the screen.
"Boxes" and "Twisted" both depict the emotional journey of a breakup, as told throughout the EP, in a very ephemeral way. Britt explained the concept behind "Boxes" as an example for the goals behind their visual depictions:
"The goal was to make it visually captivating and really simple, making the setting feel monotonous and like a box to convey feeling trapped. For the choreography, there are many call and responses within the background vocals. That sounds like there are two voices going on, which mimics the insanity aspect of the song. So we decided my character in the video would be the person going crazy and the dancer is the alternate personality in her head, who is teasing and dancing."
BPM is certainly not confined to any genre, except maybe "experimental."
The dope part about being a struggling artist in New York is that you get to play in those DIY places. BPM played their first gig last Wednesday at the Late Late on the Lower East Side—home to many other indie, offbeat concert nights. Their current demographic presented itself in their audience as mostly college students, since their EP is primarily experimental pop. Seeing as the subject matter is breakup material, it is certainly not surprising that they mostly receive a female audience. However, Britt contested, "I don't think we are confined to a specific genre or storyline, we're writing about what's happening in our lives right now."
BPM plans to expand who they reach through their music. Annie said, "I think what makes our sound really unique is the experimental production I'm really into, combined with more relatable pop lyrics. When I am doing any collaboration it is usually too experimental or too pop so by combining both of our sounds we can reach a larger demographic."
As a group of powerful, intelligent, sexy women, BPM has certainly faced setbacks as women entering the music industry.
Sophi began, "Oh my god so many setbacks." She commented on the immediate sexualization they are subjected to as women: "I think that the first set back is that our audience will immediately sexualize us since we are women. That is not the case at all—we are not trying to sell sex, but we are sexy. I think there's a big difference between the two."
Taylor brought in a fresh perspective: "Luckily in Clive, I feel that people are very collaborative and open. People don't really care. It's more about the talent and working together, which is great. But in my own personal career, I have experienced a lot of it. People thinking I don't write my own songs and things like that happen a lot." The girls mentioned sitting in their "Writing the Hit Song" class and learning about Madonna's issue with being acknowledged as just a face versus a songwriter.
As for Annie, she is breaking the glass ceiling as one of the few women in the extremely-male dominated industry of music production. She has luckily experienced nothing but collaboration requests thus far, however, proving her breakdown of gender in the acknowledgement of talent.
With BPM, we've got a group of feminists who are practicing what they preach in the industry.
Staying true to the nature of feminism, a concept with the liberty to be internalized and defined for oneself, all of the girls had very different responses to the four word question, "Are you a feminist?"
Britt explained, "I definitely consider myself a feminist because to me, feminism means gender equality. It's so hard to put into words. At its basis, I think everybody should be equal, so if you think everybody should be equal then I don't know why you wouldn't call yourself a feminist."
BPM is achieving feminist goals by "blurring the line and having it be a matter of fact that we're doing this," as Sophi explained, this referring to the erasure of gender from her music goals.
Although prefacing it by saying that feminism is "not her area of expertise," Annie claimed, "Feminism means focusing on the fact that we're making really good music, not that we're women making great music." Feminism is every woman's area of expertise. Sophi added, "Well that was a complete accident that we ended up with all women." Taylor clarified, "We're leading by example. As women in the industry, we're not accepting gender standards. We're doing what we want to do." Sophi concluded, "Feminism is the nature of this very diverse group: Fuck stereotypes."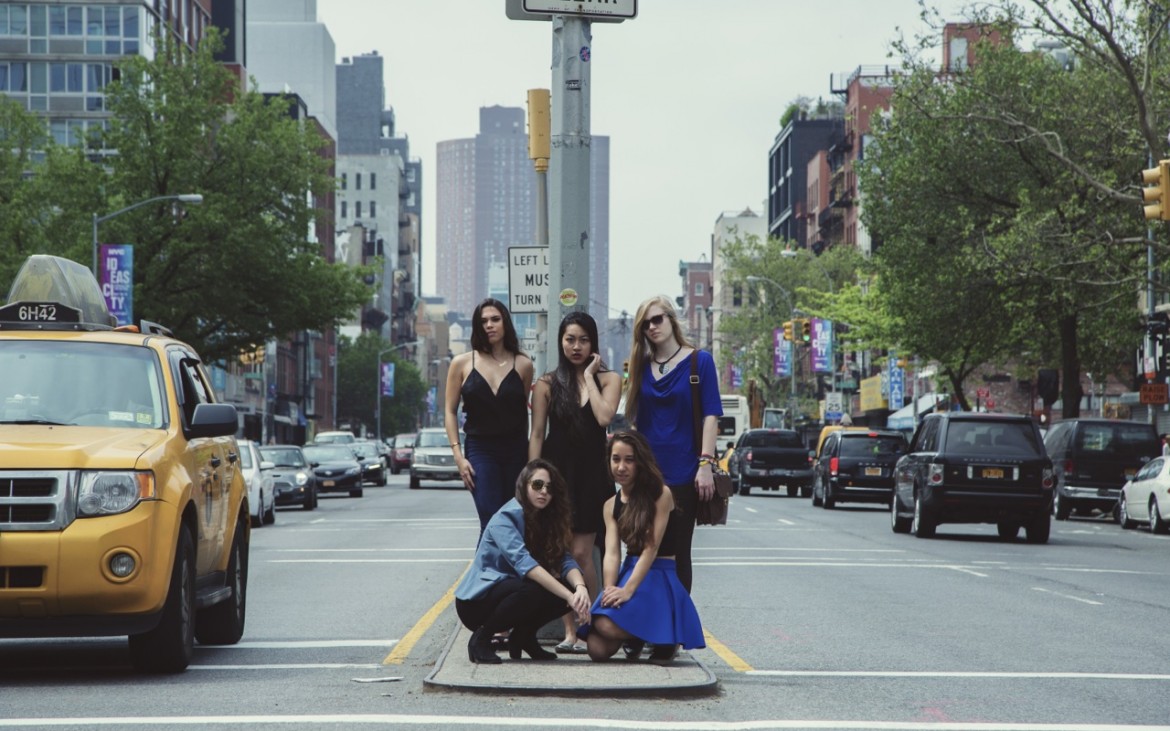 BPM is more concerned with the art rather than the social media they're producing.
In the millennial era, a new development has emerged of breaking into the pop culture scene via a large Internet base. BPM has participated in this movement through releasing their first EP over SoundCloud, a free music medium, but they are by no means exploiting the Internet craze. Britt explained that while social media is a large part of DIY projects, "it's less about the numbers and likes" rather than "personal engagement."
Earlier this month, BPM hosted a launch party for the EP, expressing their gratitude for their team and cherishing in their accomplishments together. "We want to build a connection with people that care because we care," Taylor said. These four are more concerned about their creative outputs mirroring their true selves, rather than their social media personas. Sophi continued, "We want to build a brand, then the right audience will come. Stick to yourself and what you do and your followers will come organically."
This diverse group of badass chicks live by very different life mantras.
Britt gave quite the Taylor Swift feels for her life mantra: "Write about it and move on." This EP was the quintessential experience of "purging [her breakup] and moving on because that's all you can really do in life." Taylor said, "Don't settle for the way things are." As Sophi so often does when a random thought pops into her head, she scrolled through her tweets to find her life mantra: "With every ounce of love is a gram of hate, and Ill take it." Annie said her mantra is "a combo of always trying to be open to experiences and staying true to yourself, staying real, make music you want to listen to." Sophi laughed, correcting Annie's motto to "fuck the haters."
Check out the BPM Collective on Soundcloud, YouTube, and their own page and look out for the EP available on Spotify and iTunes soon!