#GrammysSoWhite: Lessons in Institutionalized Racism from the Beyoncé Upset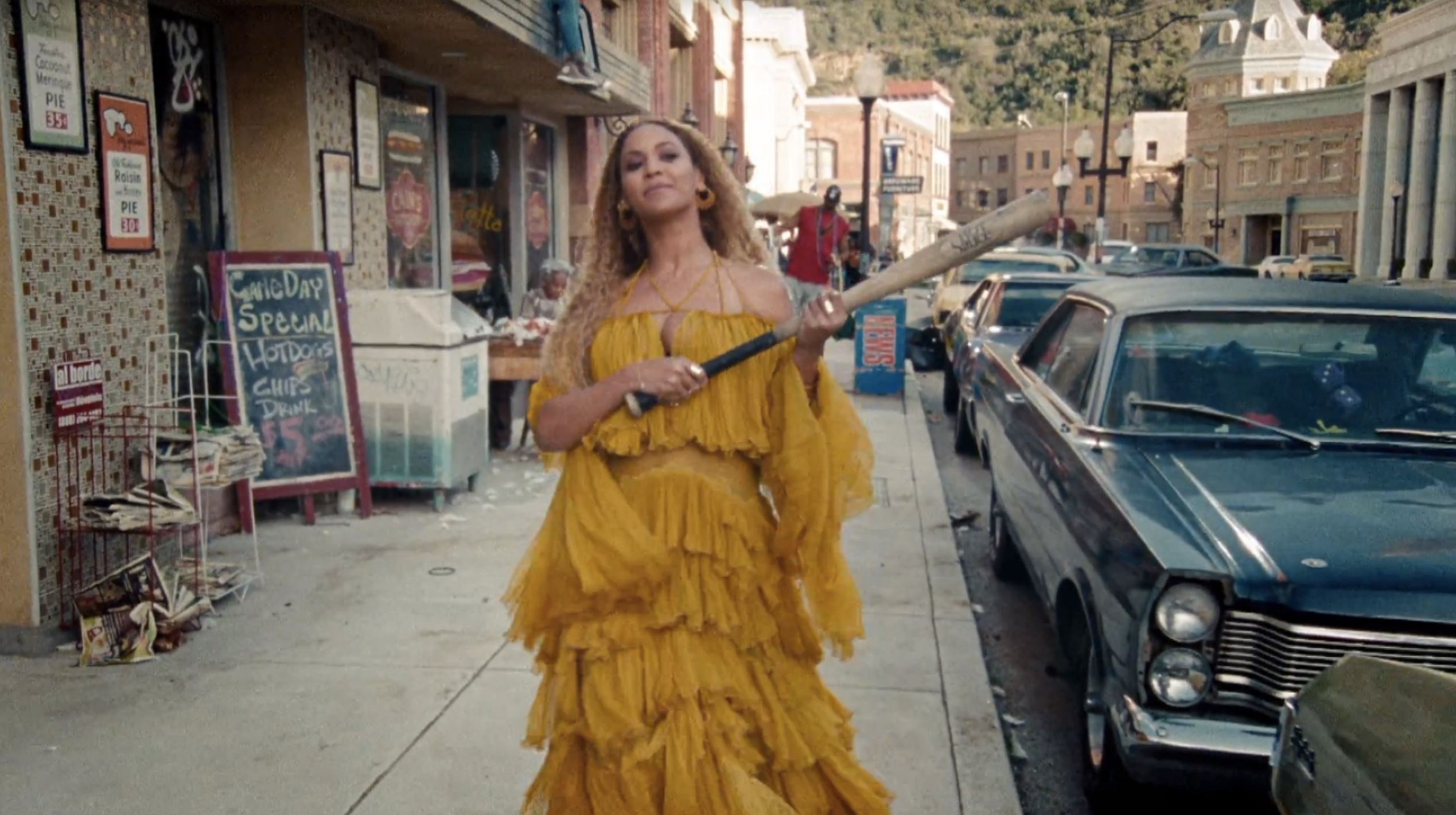 Image courtesy of Wiki / CC BY-SA 4.0
In a year when the Oscars finally seem to have owned up to and acted upon the criticisms ensconced in the #OscarsSoWhite tag, its musical counterpart, the Grammys, are just finding out what it feels like to have the socially-conscious world watching. While media outlets touted this year's iteration of the show as a Beyoncé versus Adele showdown, Queen Bey's multiple losses reflect the ever-present problem of institutionalized racism in the entertainment industry.
This may not be an easy pill to swallow for Adele fans, especially given that she is not by any means an undeserving artist. The album for which she uncomfortably accepted the most coveted awards of the night, "25," sold 3.38 million copies in its first week.  In doing so, it broke a record set by *NSYNC in the years before online streaming for the biggest sales week of an album in history. Even putting aside commercial success, Adele is, without a doubt, extremely talented. Her voice has been described as "a mighty instrument, clean and muscular" and she is often lauded for being an authentic and classic performer in the contemporary era.
However, the fact that Adele is the embodiment of traditionalism in the music industry is precisely why her triumph over Beyoncé has rightfully raised so many eyebrows. In today's climate of political unrest, in which we continue to see a renaissance of civil rights movements for and by society's most marginalized communities, Beyoncé's "Lemonade" has been widely lauded as a creative and political triumph. In the media, it has been described as "genre-crossing" and "boundary pushing" as well as "so political, so spiritual, so unapologetically black, and so brutally honest." While it did not outsell "25," "Lemonade" was a commercial success in its own right, claiming the title of third-best selling album in the U.S. in 2016.
From this perspective, the traditionalism of the Grammy Foundation, which rewards a safe, uncontroversial album of love songs over a widely-recognized work of groundbreaking artistry and resistance is inherently racialized. After all, to favor traditionalism is to favor the status quo – a status quo which, now more than ever, disadvantages people of color to a disproportionate degree. To favor this status quo is to completely disregard the urgent need for systemic change that people of color are impacted by every day.
The ultimate result is that outputs driven by marginalized values and perspectives, such as "Lemonade," are shut out of mainstream recognition because the mainstream does not share these values and cannot (or will not) understand these perspectives. When pitted against the values of the mainstream, which emphasize classic talent and time-tested themes of romantic love and heartbreak, these pieces of art can only stand to lose, time and time again.
A quick look at the track record of the Grammy Awards clearly corroborates this. A black woman has not won the Album of the Year award since 1999, when it went to Lauryn Hill for "The Miseducation of Lauryn Hill." A woman of color has not won since Norah Jones in 2003. Moreover, in the 60 years since the Grammys were first aired, only ten black artists have been awarded the night's greatest honor – and the two most recent of these winners are the classic crooner Ray Charles in 2007 (awarded posthumously), and Herbie Hancock in 2008 for his album of Joni Mitchell covers. Joni Mitchell is an extremely talented white woman who is classified on the Billboard charts as an adult contemporary artist, much like Adele.
Even more alarming are the statistics on the losses. This year is certainly not the first one that a critically-acclaimed artist of color has lost Album of the Year to a less widely lauded white artist. Most notably, in 2016, Kendrick Lamar's "To Pimp a Butterfly," which contained the single "Alright" that has been touted as an anthem of the Black Lives Matter movement and received a 96% rating on Metacritic, lost to Taylor Swift's "1989," which received the significantly lower rating of 76%. Similarly, in 2013 Frank Ocean's "Channel Orange" scored a 92% on Metacritic and lost out to Mumford & Sons's "Babel," which was only rated at a 69%. There is an apparent disparity between critical reception and official recognition that arises when artists of color are put in competition with white artists.
Inconsistencies also abound with respect to how the Grammys value commercial success and past wins. In the case of the former, Beck's album "Morning Phase" beat out Beyoncé's heavily-favored eponymous album for Album of the Year in 2015 while holding the titles of the lowest-selling winner since 2008 and the lowest-selling nominee in the category. Beck is a white male American singer-songwriter. Meanwhile, in the case of the latter, the Grammys notoriously shy away from awarding the Album of the Year to the same artist more than once. As of 2016, there were only six artists who had won the award more than once as the main credited performer, and Adele's most recent win makes it seven. And yet, in spite of this, Taylor Swift's win over Kendrick Lamar in 2016 and Adele's win over Beyoncé this year were each artist's second win, collectively awarded over a span of just 7 years.
Given these facts, it is hard not to view the snubbing of "Lemonade" as racialized. This may very well have been unintentional on the part of the Grammy Foundation, perhaps instead driven by a desire to minimize controversy in a time when civil unrest has become the norm. But the fact of the matter is, the choice to prioritize complacency over resistance, normalcy over change, and ballads over anthems is, at its core, a privilege awarded along racial lines. Beyoncé is not the first artist of color to fall victim to this reality, and she likely won't be the last. The least we can do is continue to lobby for fair consideration of the work of artists of color in the hope that giving these artists credit where credit is due will finally become the norm.