Photo by Sophia Galluccio
Beginning on Feb. 14, Valentine's Day, UCLA's Bruin Consent Coalition (BCC) and Breakthrough U.S. launched #LetsPictureConsent. The campaign was launched to bring attention to non-consensual photo and video sharing in an attempt to extend consent to social media and dating apps.
BCC began the campaign by creating a series of photos with images of phones and phrases on them such as "Clit happens. But first, consent," "iMessaged you, not all your friends," and "Sending unwanted dick pics is a dick move." These photos were then shared throughout social media accounts, such as Facebook, to spread awareness on the importance of consent and non-consensual intimate photo or video sharing.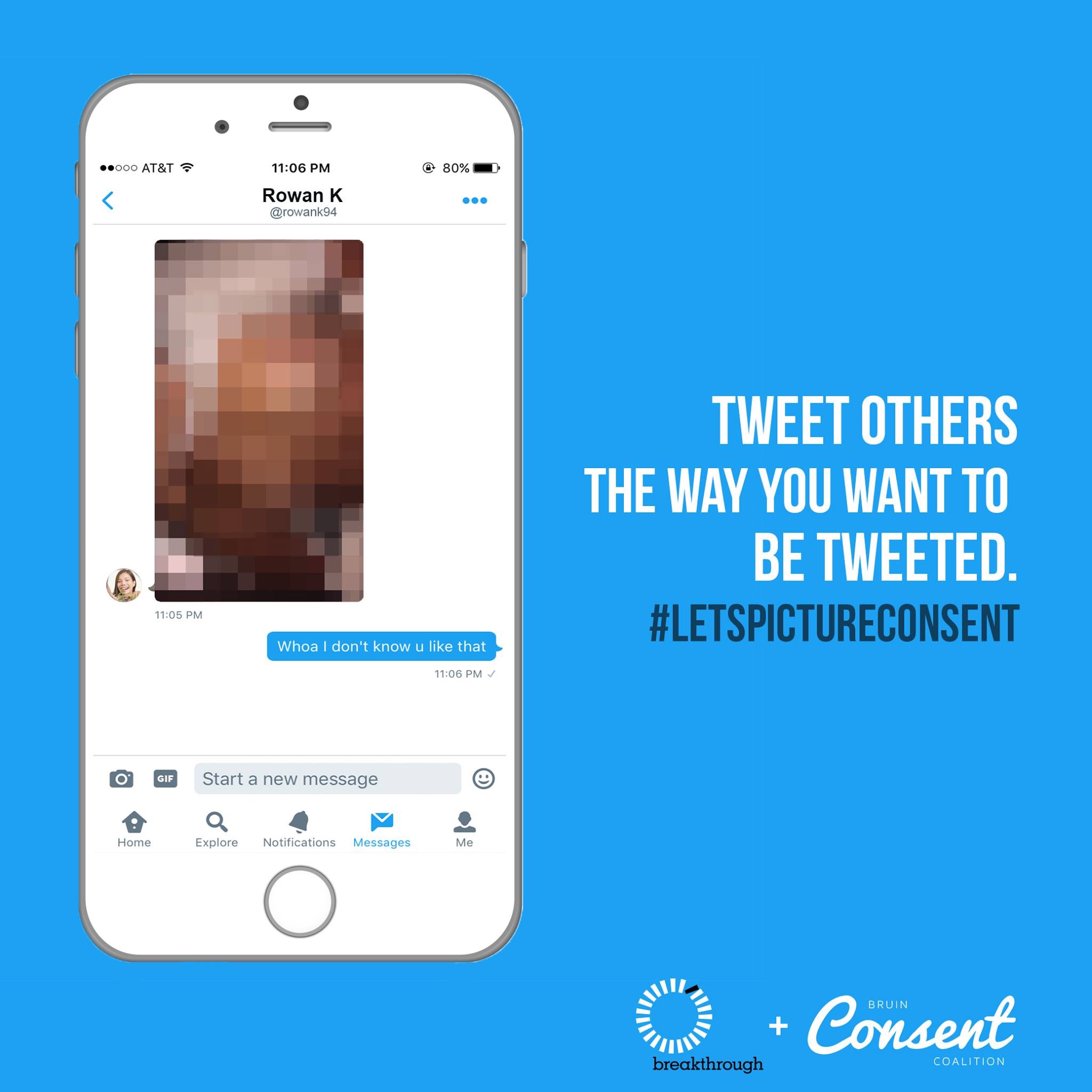 Image courtesy of Bruin Consent Coalition
Rape culture and harassment are still forms of sexual violence, even when it occurs online. The progression of technology in the everyday use of our lives includes maintaining, beginning, and ending relationships. Sharing and taking intimate photos and videos can be used as a tool of expression in any healthy relationship, or as a form of communication between two consenting persons.
The often problematically called "revenge porn," as if to suggest the victims of non-consensual photo sharing somehow deserve it, can occur in varying ways. Non-consensual pornography, as it is more aptly named, includes taking intimate photos or videos without consent, sharing intimate photos without the subject's express permission, sharing intimate photos or videos with malintention towards the subject, or using the intimate photos as means of harassment or coerciveness. Breakthrough describes the types of non-consensual photo and video sharing in detail here.   
Additionally, non-consensual pornography is often used to victim-blame and slut-shame. A study done by SKYN shows that 30% of millennials have shared an intimate photo of someone without their consent, and that 1 in 3 people have shared a sexual photo that they received without the subject's permission.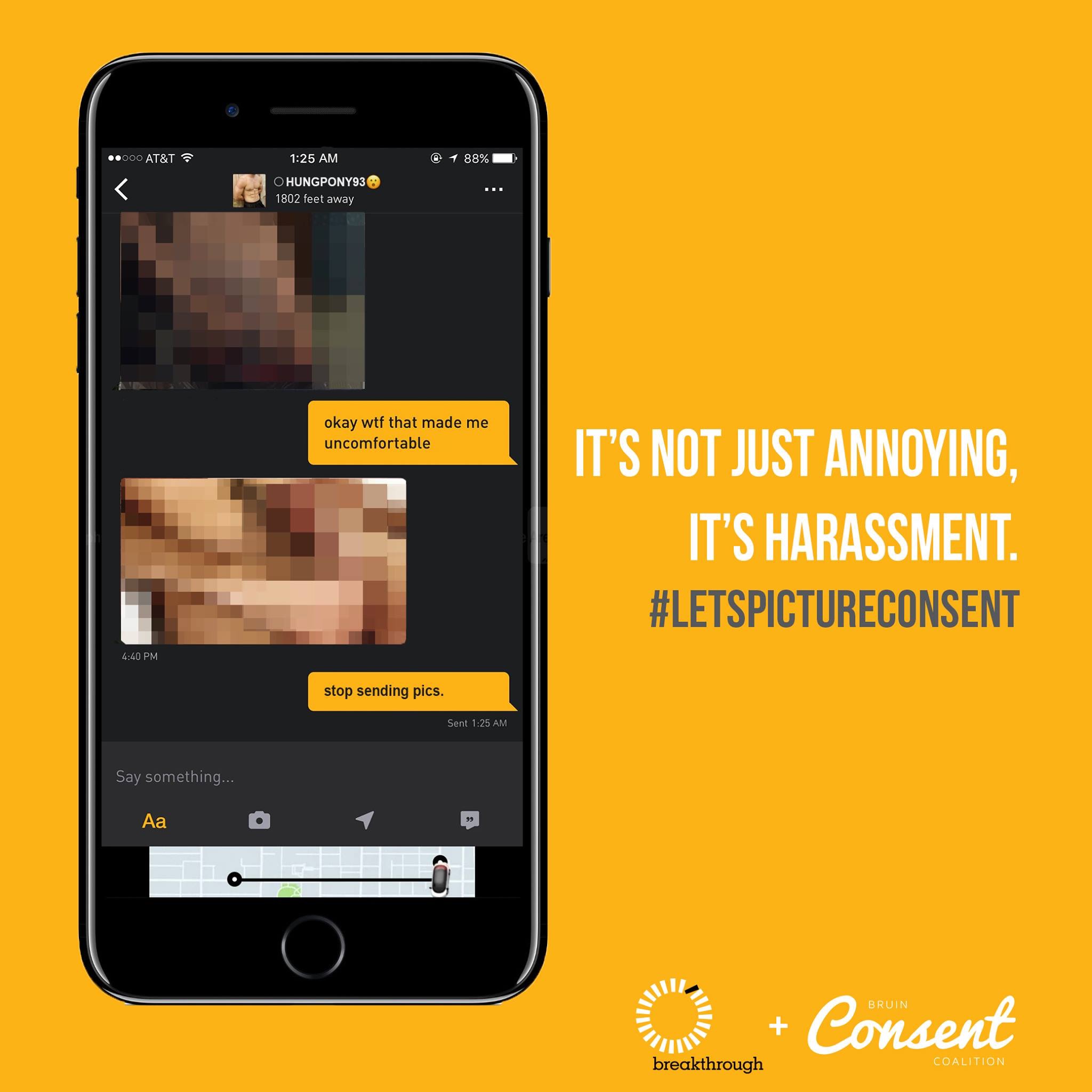 Image courtesy of Bruin Consent Coalition
BCC's photo campaign is a first step in spreading information on why consent, online or offline, is not only important, but necessary. Sharing intimate and sexual photos without the subject's consent is not only a betrayal of trust and an invasion of privacy, but is also a form of sexual harassment.
It is crucial that an environment is procured through which victims of non-consensual pornography can come forward for both equity and any required assistance. Recognizing all the violence and harassment that come with non-consensual photo sharing will pave the way towards creating a space for the positive and agreeable uses of sexual and intimate photos.  
A gallery of the photo campaign is also available to be seen in UCLA's Kerckhoff Art Gallery, open to the public from Feb. 21 to Feb. 24. Printed and blown-up shots of the aforementioned photo's are hung up to inform the public about non-consensual photo or video sharing in an artistic and accessible manner.  
To get involved with the campaign or for more information please click here.