Planned Parenthood's Indispensable Role in Women's Health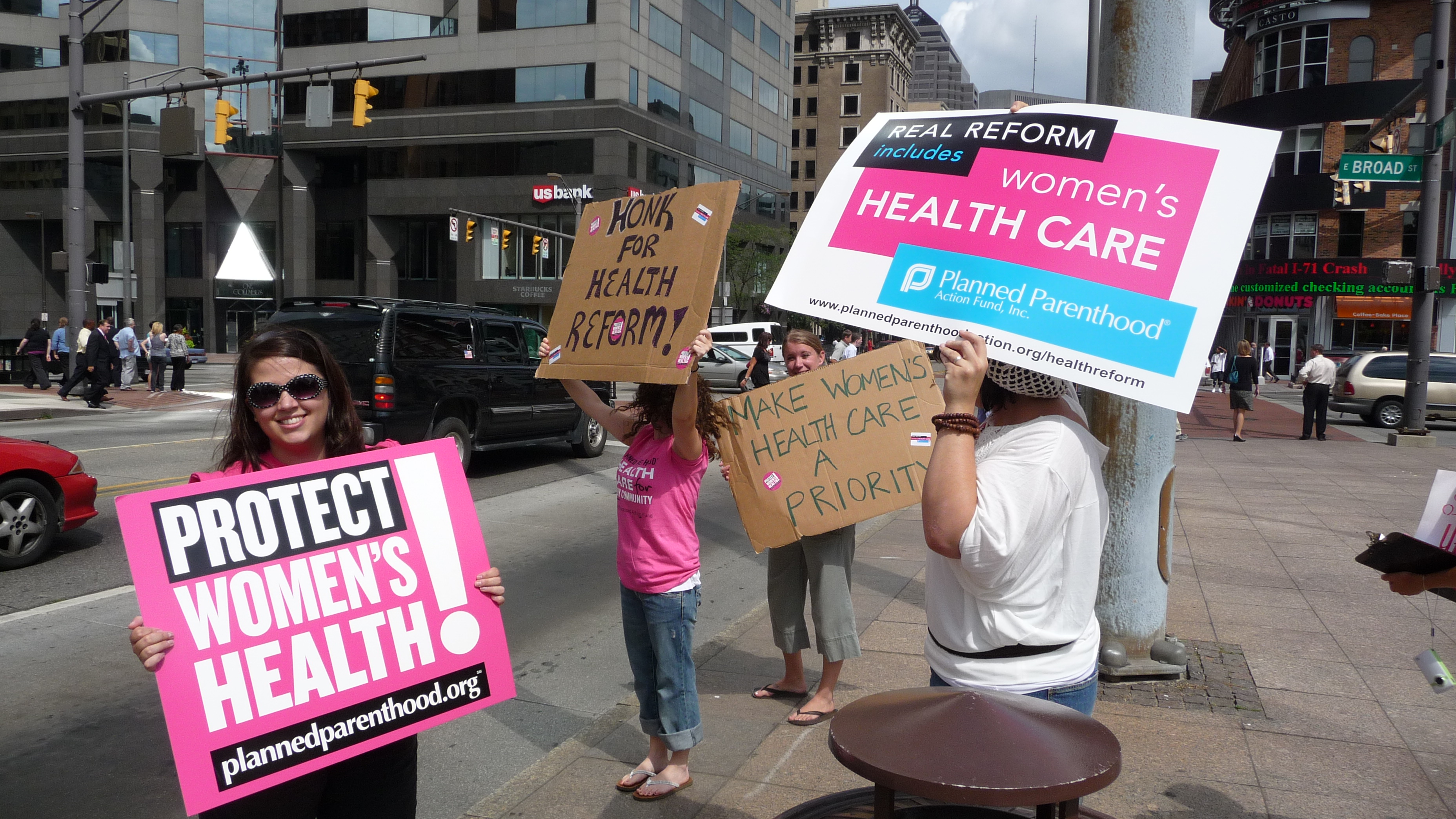 Image: "June 2009: Protect Women's Health!" by ProgressOhio via Flickr / CC-BY-2.0.
Aggressive congressional hearings, fetal tissue sales, and possible government shutdowns have dominated the national conversation about Planned Parenthood since July, when the anti-abortion group Center for Medical Progress started releasing a series of heavily edited videos attacking Planned Parenthood's fetal-tissue donation program. These videos have intensified the conservative attack on a medical procedure that has been legal in the United States since 1973.
These national conversations starkly contrast with my own personal conversations with friends about the organization, which have mostly consisted of casual mentions of  appointments to pick up birth control and nervous musings over anticipated STI test results — efforts to curb unwanted pregnancy and protect one's own, and therefore everyone's, sexual health.
The "defund Planned Parenthood" hysteria obscures the most common uses of Planned Parenthood, which are STI testing and pregnancy prevention. Abortions, which already cannot be paid for with federal dollars, only make up 3 percent of the services provided at Planned Parenthood, leaving a whopping 97 percent focused on prevention, testing, and treatment. According to their 2013-2014 annual report, STI testing and treatment make up the bulk of Planned Parenthood's services at 42 percent, with contraception following at 34 percent and even cancer screening and prevention at 9 percent.
While Planned Parenthood is far from being the only reproductive health option for low-income patients, it is by far the most dominant, with its 700 nationwide offices servicing approximately 36 percent of low-income patients in 2010.  An analysis by the Congressional Budget Office estimates that 5-25 percent of Medicare beneficiaries who use Planned Parenthood live in areas without alternative options for low-income patients. That means that if Planned Parenthood were defunded nationwide, anywhere from 135,000 to 675,000 patients would have nowhere to turn for birth control or STI tests and medication. It also means that thousands of women would have no way to exercise their right to choose to obtain a safe and legal abortion.
Every public organization can and should be subject to scrutiny to ensure that it remains ethical and is truly an asset to the community it serves, but a series of edited and misrepresented videos do not carry enough weight to counterbalance the important services Planned Parenthood provides to millions of women.