Reproductive Injustice: The Life and Death Crisis of African-American Mothers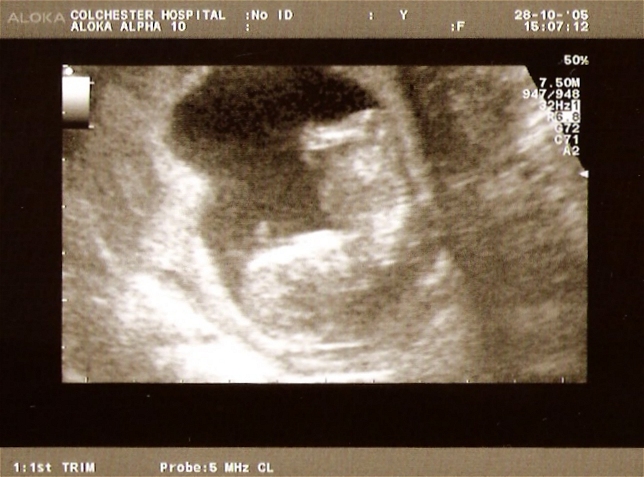 Image Courtesy of Wikimedia Commons
Dying during childbirth, or from childbirth complications, is not an archaic reality of a pre-industrial United States. In the last 18 years, the United States has seen a rapid rise in maternal death rates, while in nearly every other nation in the world, maternal death rates are falling. Today, maternal death rates in the U.S. are higher than they were 25 years ago. Maternal mortality is an overlooked reflection of the effects of institutional racism and healthcare institutions that perpetuate inequality.
According to the World Health Organization, maternal death is "the death of a woman while pregnant or within 42 days of termination of pregnancy, irrespective of the duration and site of the pregnancy, from any cause related to or aggravated by the pregnancy or its management but not from accidental or incidental causes." It is important to note that maternal death rates are disproportionately higher in vulnerable communities. The most significant disparity is that Black mothers die at three to four times the rate of white mothers. The statistics are shocking: the rate of maternal death for all U.S. women is 14 per 100,000 live births; for white women, 12.7 per 100,000 live births; and for Black women, an astounding 43.5 per 100,000 live births. The reproductive injustice of African-American mothers is the consequence of the social and economic forces of institutional racism, and healthcare institutions that limit the access to and quality of healthcare in vulnerable communities.
The U.S.'s history of slavery and segregation has embedded systemic inequality into its institutions. This structural racism is the driving force behind Black women's greater exposure to poverty, chronic high levels of stress, poor physical and mental health, and diminished access to healthcare and prenatal care. As a result of institutional inequality and resulting healthcare barriers, Black women are more likely to be in poor health when they become pregnant, and are overlooked by the system when pregnancy complications arise. Problems within the existing healthcare system only exacerbate these racial inequalities, including inadequate bias training, improper and unequal medical treatment, and declining access to healthcare resources due to rising costs and regional disparities.
Maternal death rates are critical indicators of a nation's quality of healthcare. Despite this, maternal mortality is currently a low-priority issue, which is why death rates continue to rise. It is evident that the U.S. healthcare system neglects maternal health; a mere 6 percent of federal and state block grants go towards the health of the mothers. A severe implication of this policy is that each year, between 700 and 900 women in the U.S. die from childbirth-related causes – and 60% of these deaths are preventable. More than 50,000 women nearly die due to obstetric hemorrhages, hypertensive disorders, postpartum infections, preeclampsia, and other preventable conditions that arise during and after pregnancy. It is foreseeable that these rates will continue to rise, especially if the United States Republican Party makes policy decisions that limit access to birth control and abortion. Texas, the state with the highest maternal mortality rate, has closed down Planned Parenthoods and limited access to federal and state healthcare coverage; the result is more unplanned and dangerous pregnancies. This month, the Ohio House passed one of the most restrictive abortion laws in the country to challenge Roe vs. Wade, the Supreme Court decision that legalizes a woman's right to an abortion. House Bill 565 is "heartbeat" legislation that bans abortions at six weeks and does not allow for exceptions – even if the woman's life is in danger.  
Prior to the implementation of the Obama era Affordable Care Act, pregnancy was considered a pre-existing condition; pregnant women were denied coverage if they did not have insurance prior to their pregnancy. The ACA and expansion of Medicaid eligibility ensured coverage for all pregnant women, but these policy initiatives do not extend far enough. Many women only step foot in a doctor's office while they are pregnant, and many lose coverage postpartum. Access to prenatal care is important, but that alone will not cut maternal mortality rates. Policies need to stop ignoring the health of women long before their pregnancies in order to ensure safe childbirth. Today, Congress is deeply divided over U.S. healthcare policies. The GOP poses an existential threat to the Affordable Care Act which expands healthcare protections to people in vulnerable communities. Above all politics, there is an undeniable truth: the health of the mother is crucial for the health of the infant.