Success Saturdays: Shonda Rhimes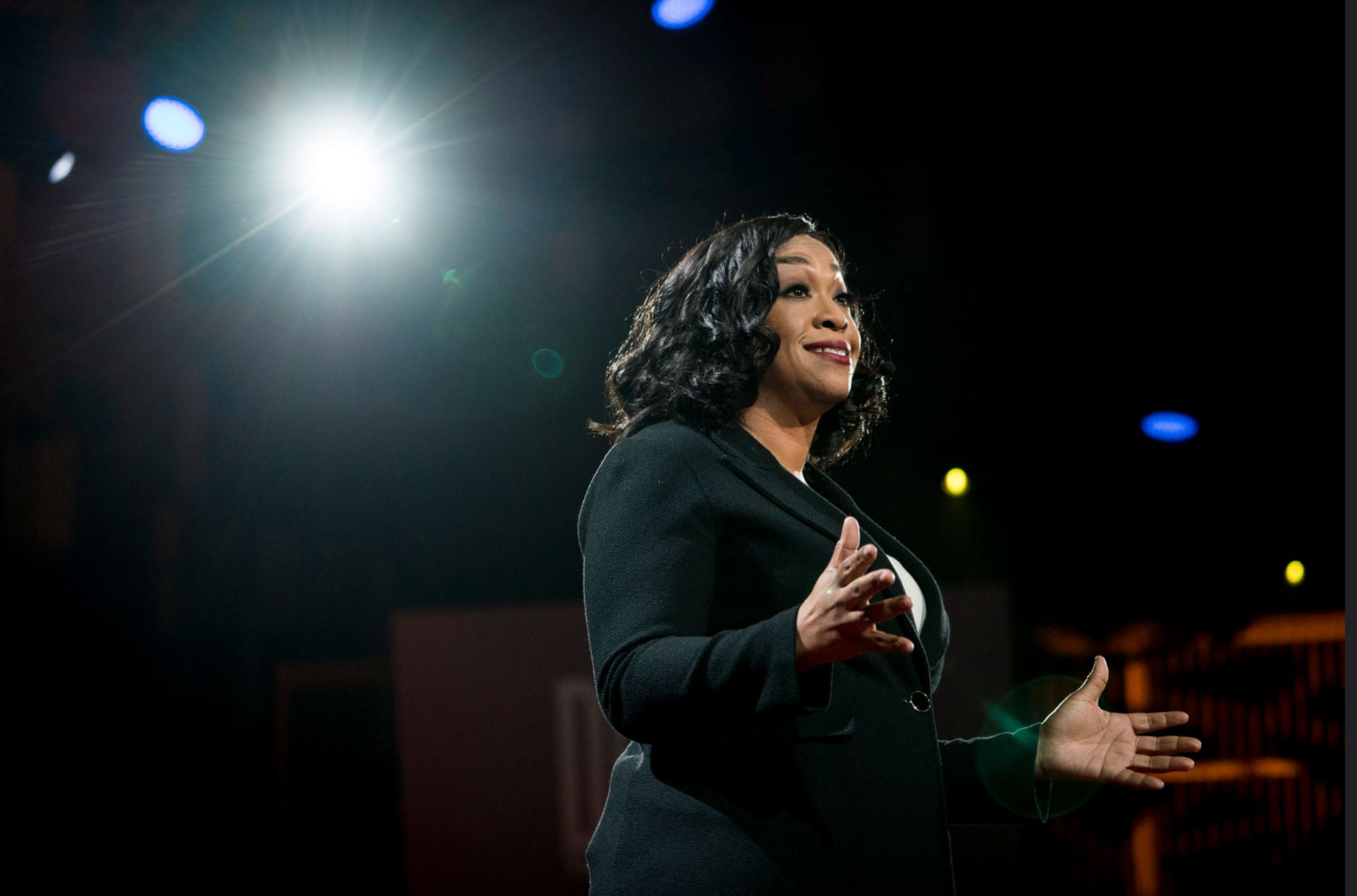 Image: Bret Hartman / TED via Flickr. / CC BY-NC 2.0
Best known by fans for mercilessly tearing away beloved characters from television shows such as "Grey's Anatomy," "Scandal," and "How to Get Away with Murder," Shonda Rhimes is one of television's most successful producers and screenwriters.
After doing her undergraduate schooling at Dartmouth College, Rhimes pursued a Master of Fine Arts Degree from the University of Southern California's School of Cinematic Arts for screenwriting. During her time at USC, she interned at Mundy Lane Entertainment, Denzel Washington's production company. She worked under Debra Martin Chase, the first Black woman to have an agreement with a major media company (The Walt Disney Company). Rhimes wrote the screenplay for the 2002 film "Crossroads," which, with Britney Spears's acting in the lead role, earned a respectable profit and gave Rhimes exposure to the industry. Rhimes's first major success story, however, came with the creation of the show "Grey's Anatomy" in 2005.
An unsuccessful pitch of a pilot about female war correspondents led Rhimes to work on another concept for an ABC show, "a sexy medical drama in the post-ER landscape" as wanted by the network. The currently thirteen-and-counting seasons of the show prove that "Grey's Anatomy" has no doubt managed to usurp the place of all other medical dramas, earning nominations for over fifteen different awards, including the Primetime Emmys and Golden Globes. The fictional Seattle Grace hospital known for its revolving door of doctors, boasts a diverse cast and has earned Rhimes a high profile name in the television industry. In 2007, "Private Practice," a spin-off of "Grey's Anatomy" was released, but had an abridged run in comparison to its predecessor, as it ran for only six seasons. But Rhimes' success on the ABC network did not end there.
Political thriller "Scandal" was introduced seven years after the premiere of "Grey's Anatomy." With a Black woman (Kerry Washington) as the protagonist, something that had not been seen in network dramas for over forty years, "Scandal" revolves around a former White House Communications Director having difficulty with her crisis-management firm because of past secrets that plague her. The success of this show has been intertwined with an increase in African-American viewers to the network, only replicated by Fox's "Empire." Rhimes insisted on surpassing herself again in 2014 with the creation of the legal thriller "How to Get Away with Murder," another drama series with a Black female lead played by Viola Davis. Shondaland, Rhimes's own production company, has gone on to produce all of her hit television shows and up-and-coming shows such as "The Catch" and "Still-Star Crossed."
Unfortunately, success often comes with a shadow, doubly so for Black women. Incidents with the media, such as when a white New York Times writer, Alessandra Stanley, defamed Rhimes in an article perpetuating the harmful "Angry Black Woman" stereotype, continue to show how tiresome and strenuous it can be for a woman of color to be successful. People tried to take another jab at Rhimes with a petition to get actor Jesse Williams, famous for his empowering pro-Black speech at the 2016 BET Awards, fired from the cast of "Grey's Anatomy". In support of Williams' speech, Rhimes cleverly remarked on Twitter, "Um, people? Boo don't need a petition. #shondalandrules."
As her accomplishments in the television and production industry continue to grow, Shonda Rhimes continues to rank among lists such as TIME Magazine's "100 People Who Help Shape the World." Her work continues to be groundbreaking because of her inclusive cast of characters, whose identities do not define their character, but help normalize diversity among primetime television shows.