The 2018 Midterm Election: We Need to Do Better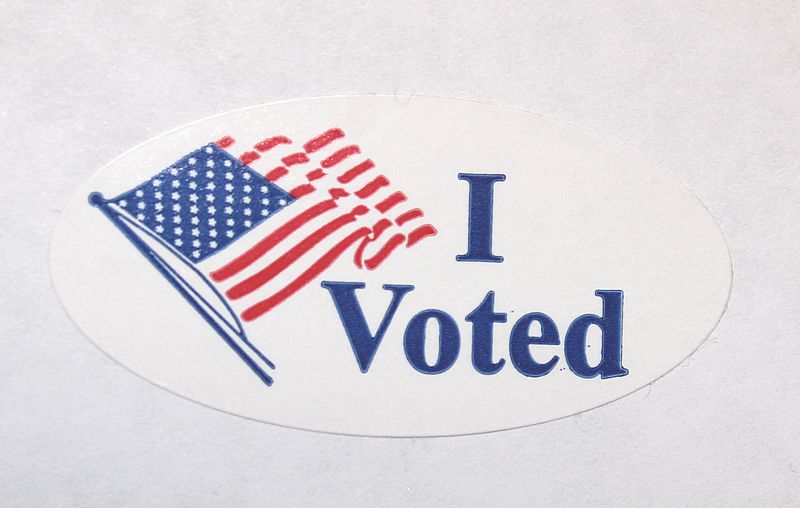 Image Courtesy of Dwight Burdette, Via Wikimedia Commons Creative Commons Attribution 3.0 Unported License
The results of the 2018 midterm elections show that the Democrats regained control of the House of Representatives and the Republicans maintain control of the Senate. A record number of women were elected, including the first Indigenous women, Sharice Davids and Deb Haalan, and the first Muslim women, Rashida Tlaib and Ilhan Omar. Jared Polis from Colorado became the first openly gay governor. Multiple states elected their first women senators, representatives, and governors. While there is cause for celebration for a Democratic House, it is important to acknowledge the areas where work still needs to be done.
Voter suppression in Georgia, Kansas, North Dakota, and other states may be a contributing factor in the results of their elections. In Georgia, GOP candidate for governor Brian Kemp is virtually tied with Democrat Stacey Abrams. Kemp's office reported the cancelation of many citizens' voter registrations because they did not vote in the last election. Further, the "exact match" law requires handwritten voter registrations to match personal documents; any typo will result in registrations being moved to "pending" status, with a majority of those registrations belonging to Black voters. In Kansas, the polling place for Dodge City, an area with a large number of Latinx voters, was moved outside of the area. In North Dakota, voters are required by law to show an ID with their address in order to vote. This poses a problem for many Indigenous people who live on reservations within the state, where they do not have a street address. These issues, combined with incredibly long lines, machine malfunctions, and polling places opening late, demonstrate that voting as a whole is not as easy as it should be in 2018 and seems to disproportionately affect minorities.
In Texas, white men and women overwhelmingly backed incumbent Ted Cruz for Senate, garnering the votes of 72% of white men and 60% of white women. On the other hand, 69% of people of color voted for Democrat Beto O'Rourke, including 94% of Black women. In Florida, the governor's race also saw the loyalty of white women to the Republican party with 51% of white women (and 69% of white men) voting for Republican DeSantis. For the House of Representatives, there was an even split with 49% of white women voting Democrat, and 49% voting Republican. However, this pales in comparison to the 92% of Black women who voted Democrat and the 7% who voted Republican.
At this point, voting for Republican candidates means voting against reproductive justice, funding for Planned Parenthood, access to contraceptives, and more. While the Democratic party has its issues, the Republican party is inherently anti-feminism, anti-woman, anti-Black, anti-LGBTQIA+, and so on. White women, both Democrats and Republicans, are used having their voices heard in their respective political parties. The issues these white women focus on – for example, equal pay –  disproportionately affect minorities. However, minority groups will not have their issues of equal pay dealt with or fully advocated for, because many minorities will vote Democrat anyway. The Democratic party tends to compromise on the issues of minorities in order to achieve their goals in other areas. White women refuse to acknowledge their privilege and use it to stand up for women of color; they vote for Republicans to protect their privilege.
Due to voter suppression tactics and white women again refusing the call to action, the midterm elections were disappointing. While there were definitely some major successes for women and the LGBTQIA+ community that deserve to be celebrated, there is still a lot of work to do. Overall, the midterm election results provide some hope for the future, but reveal the many issues marginalized groups still face while voting, and the impact of those issues on elections.