The State of Female Justice: A Panel on Violence, Intersectionality, and Hope for the Future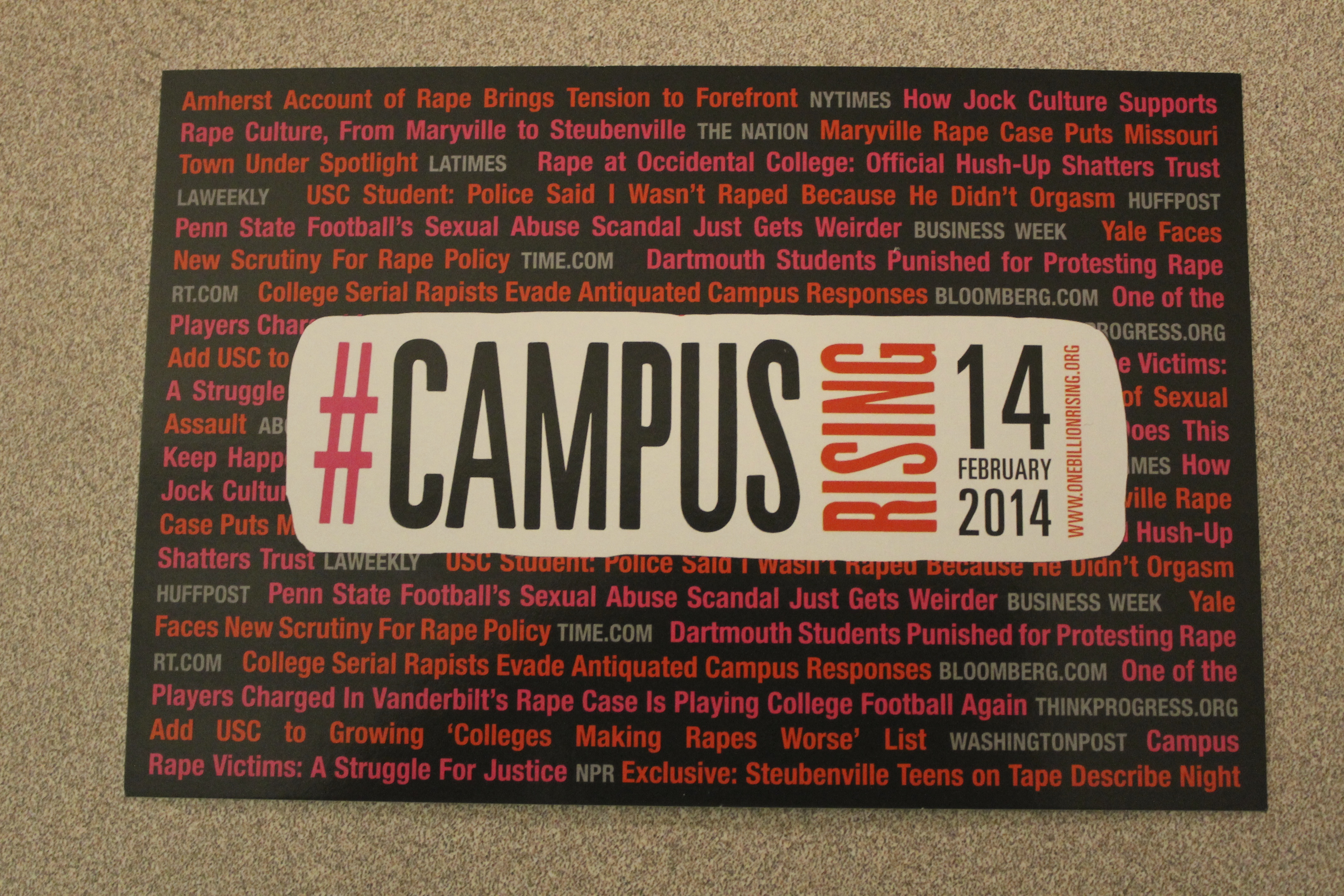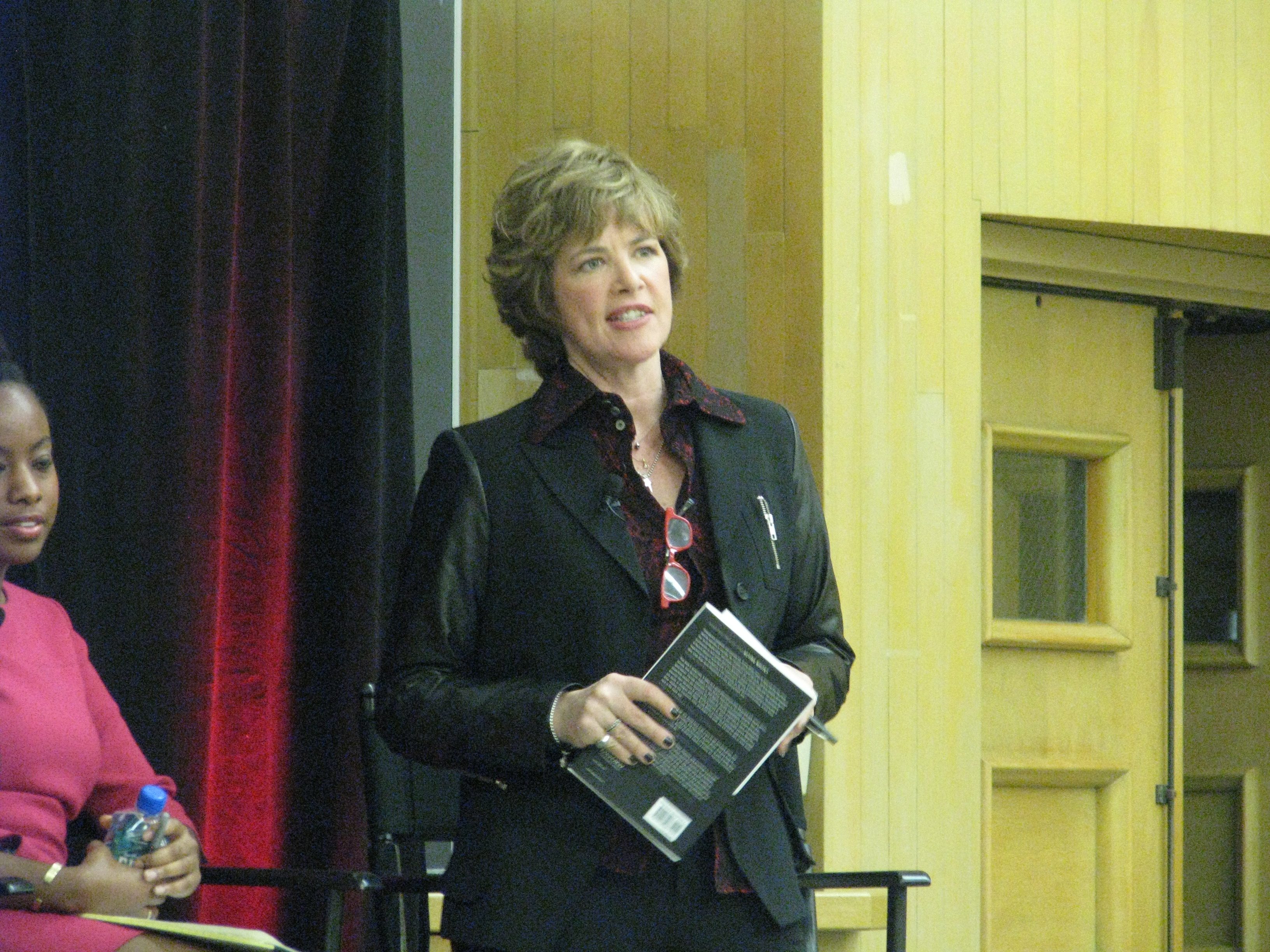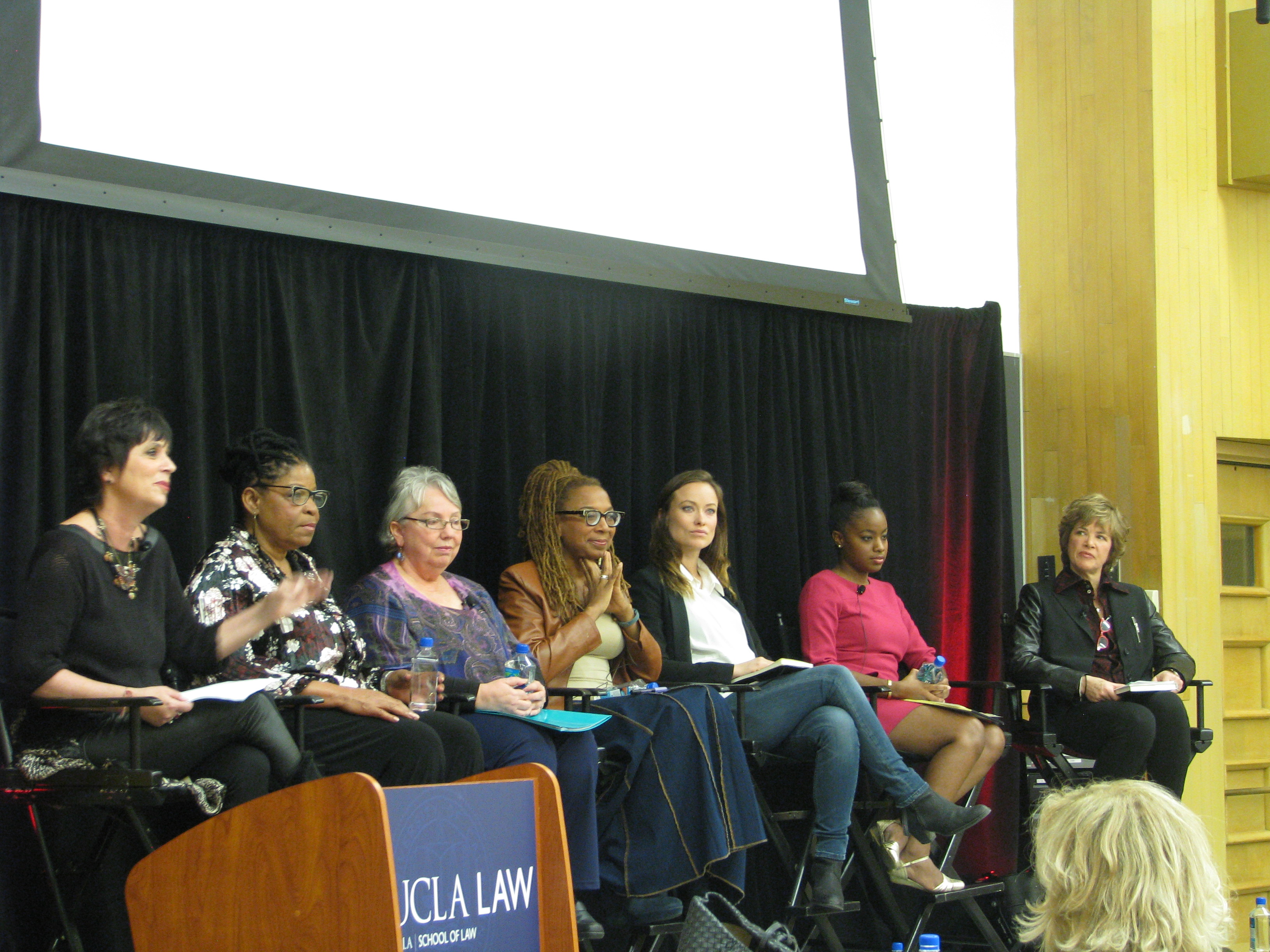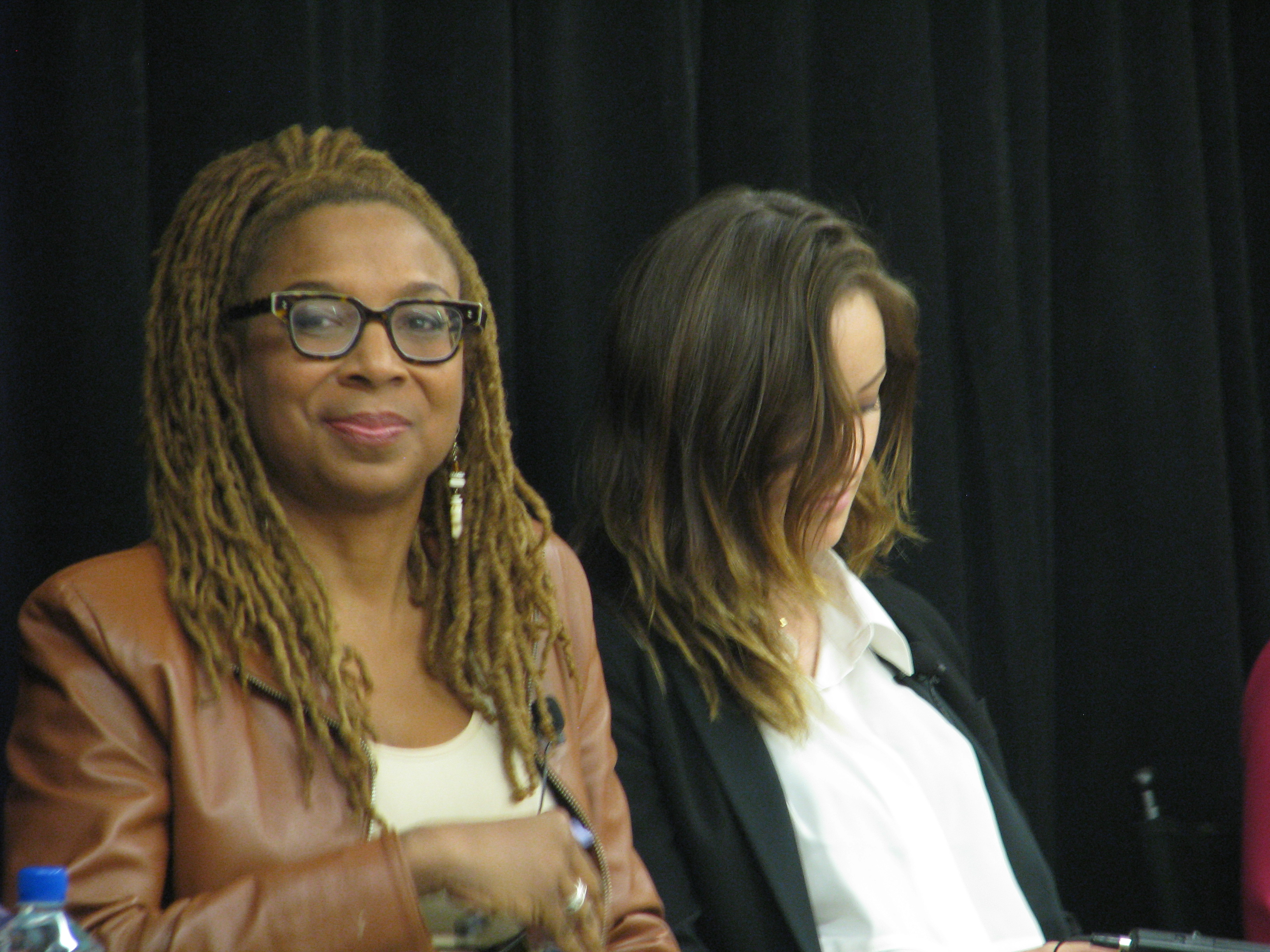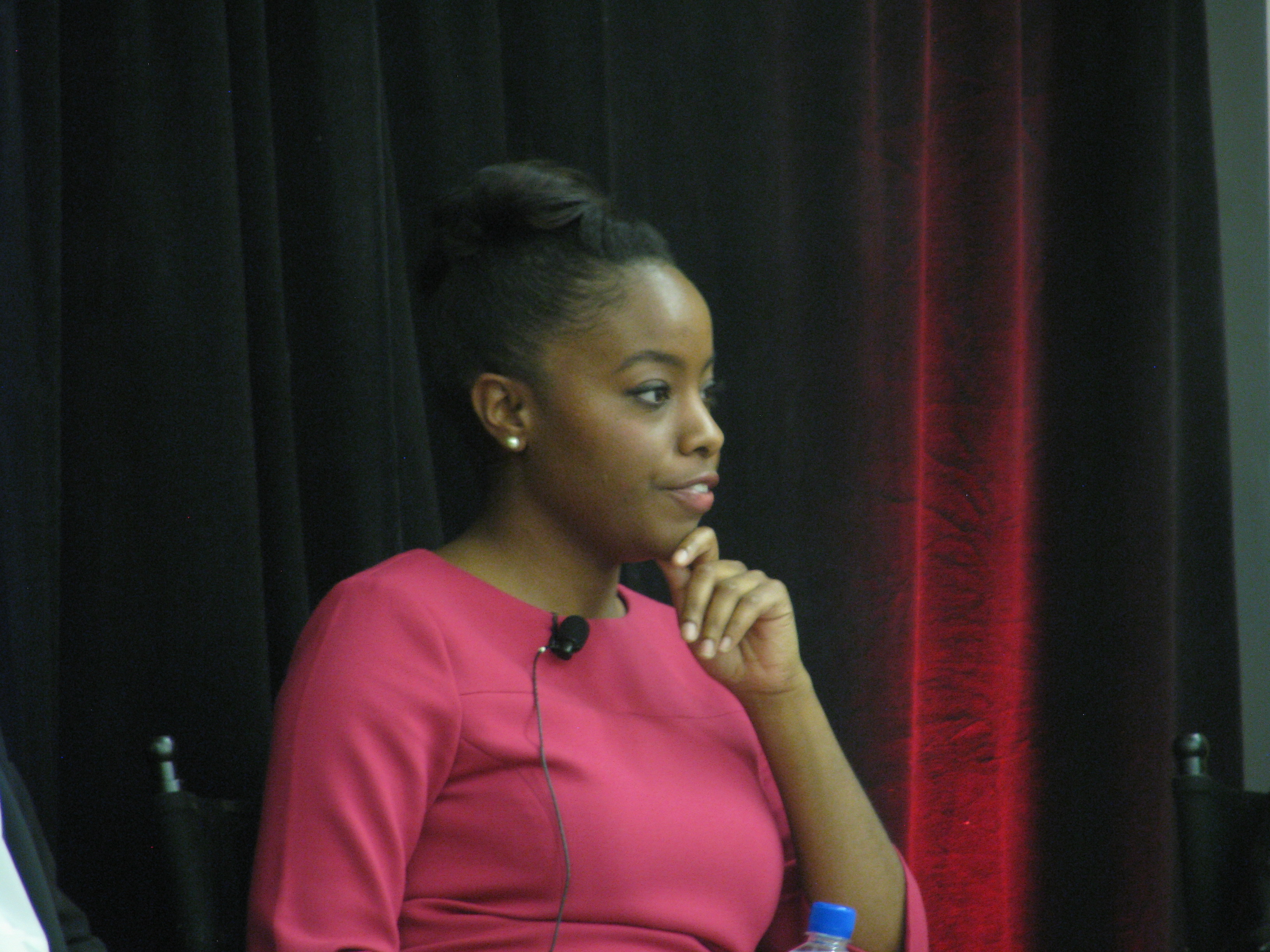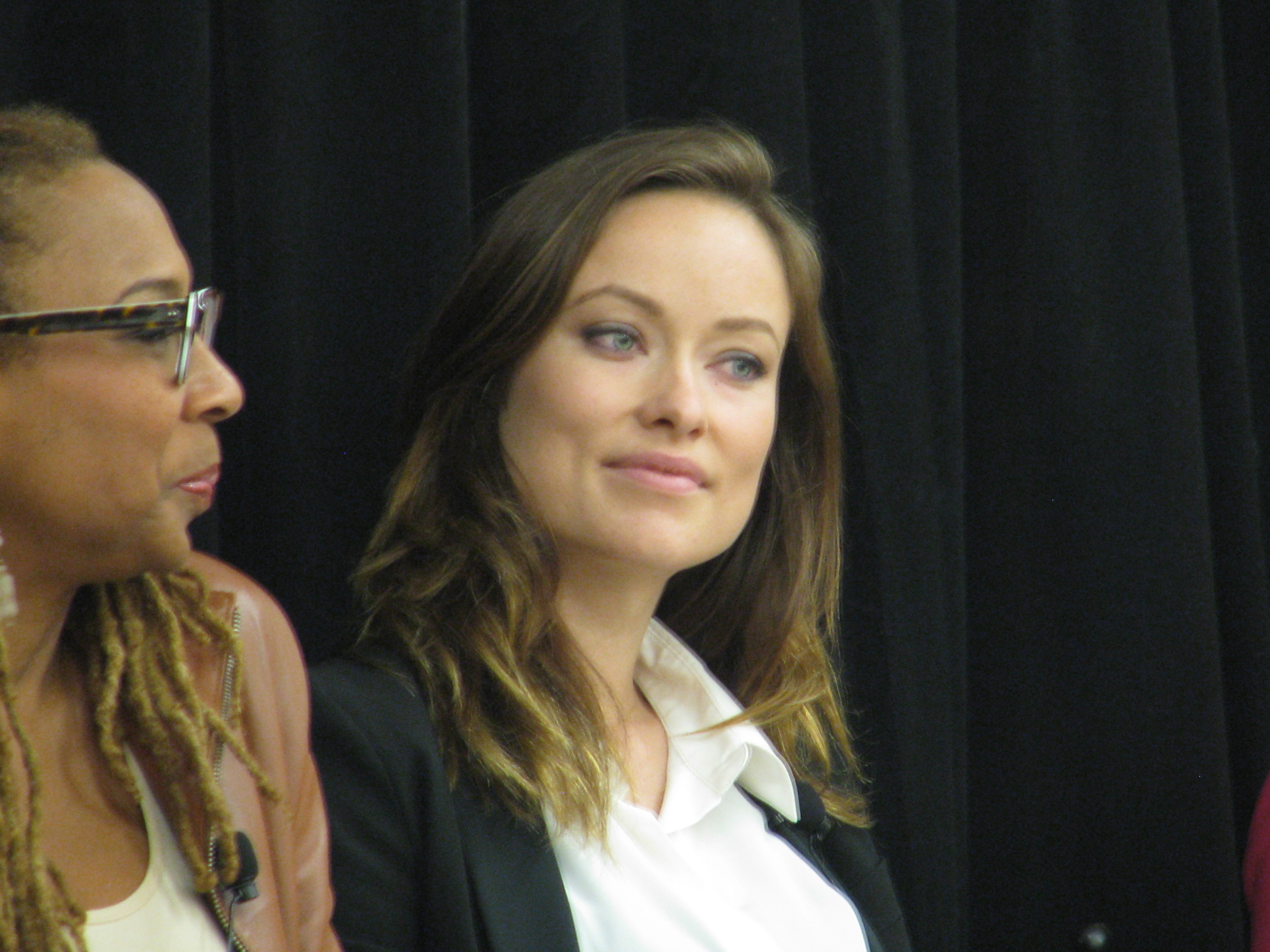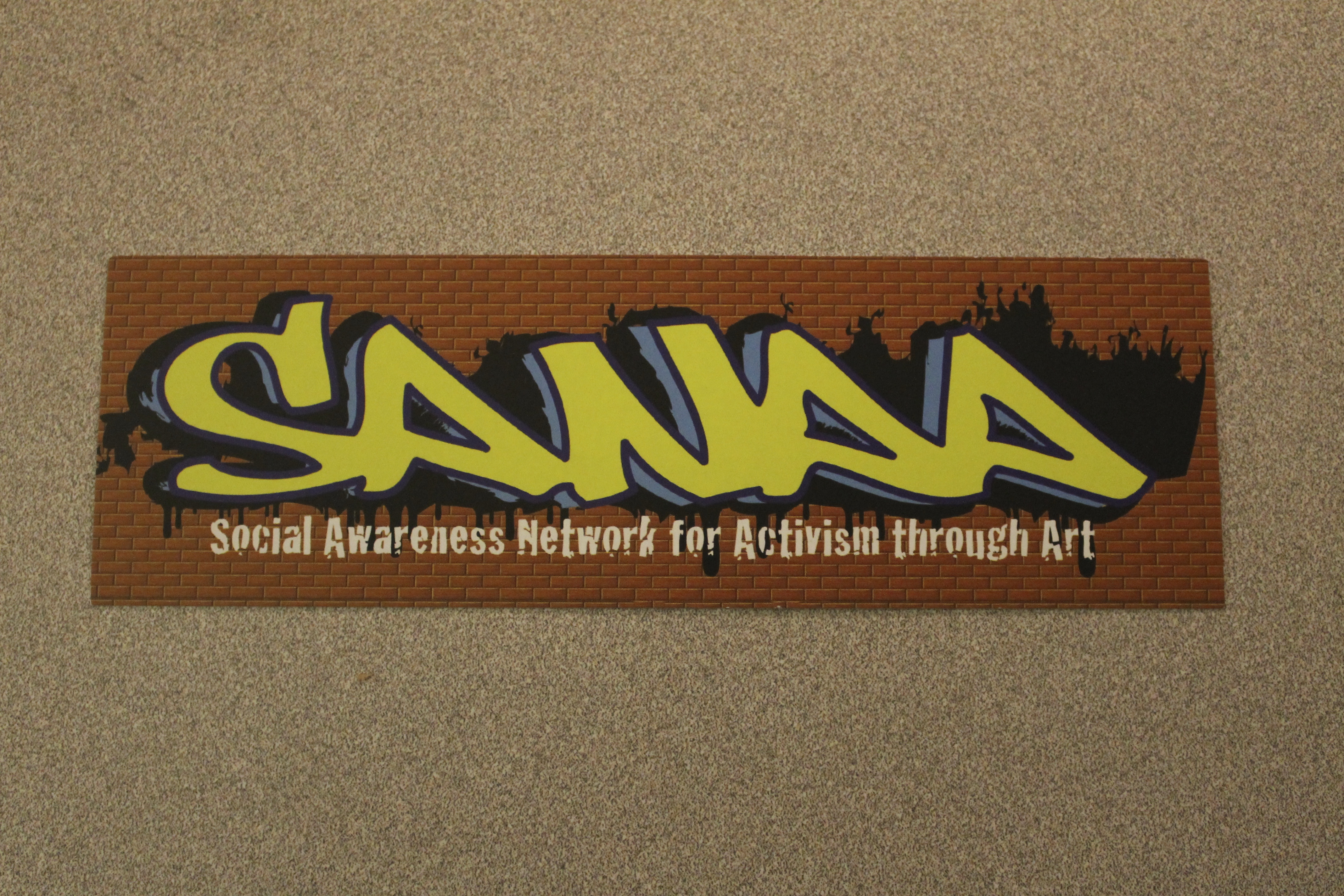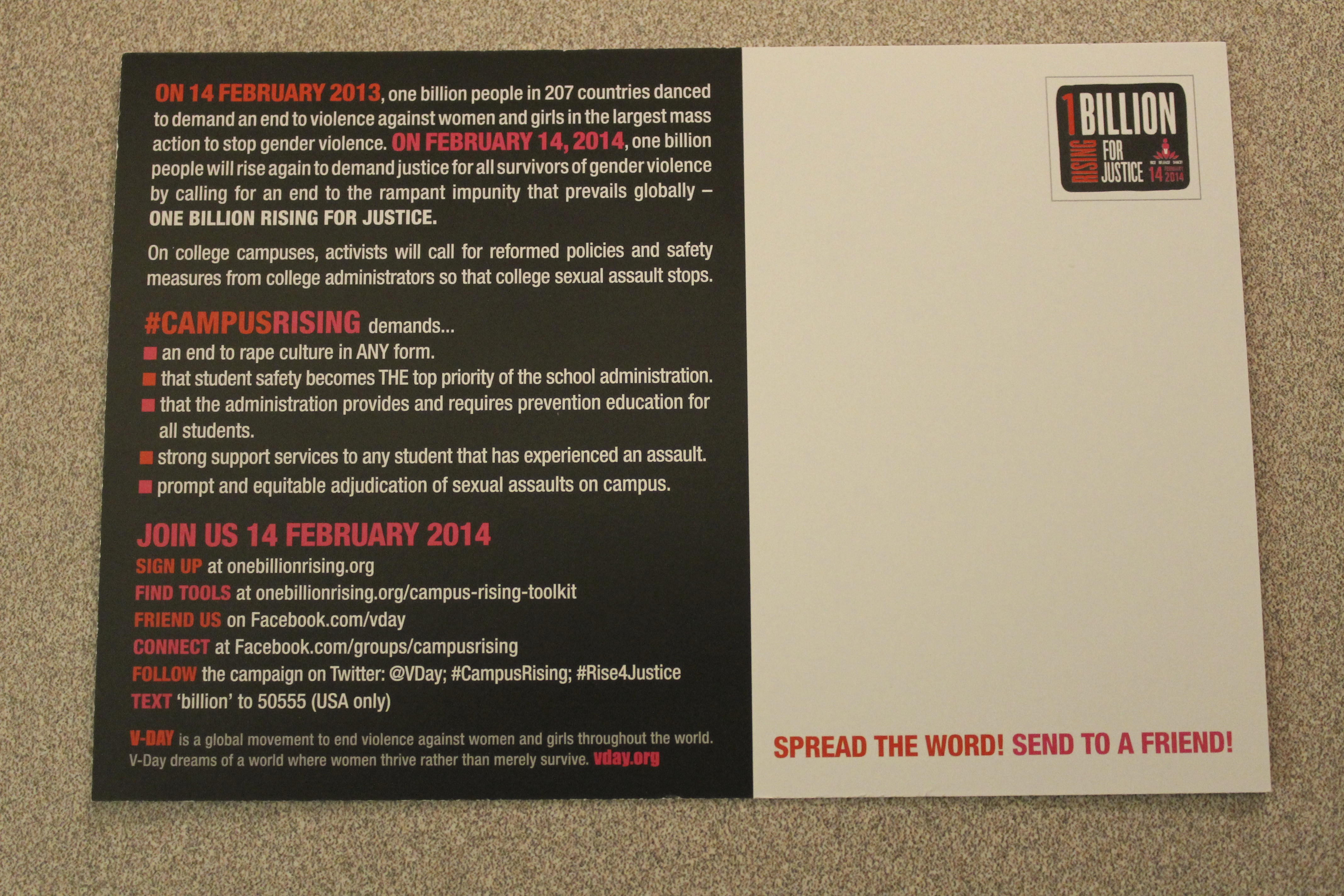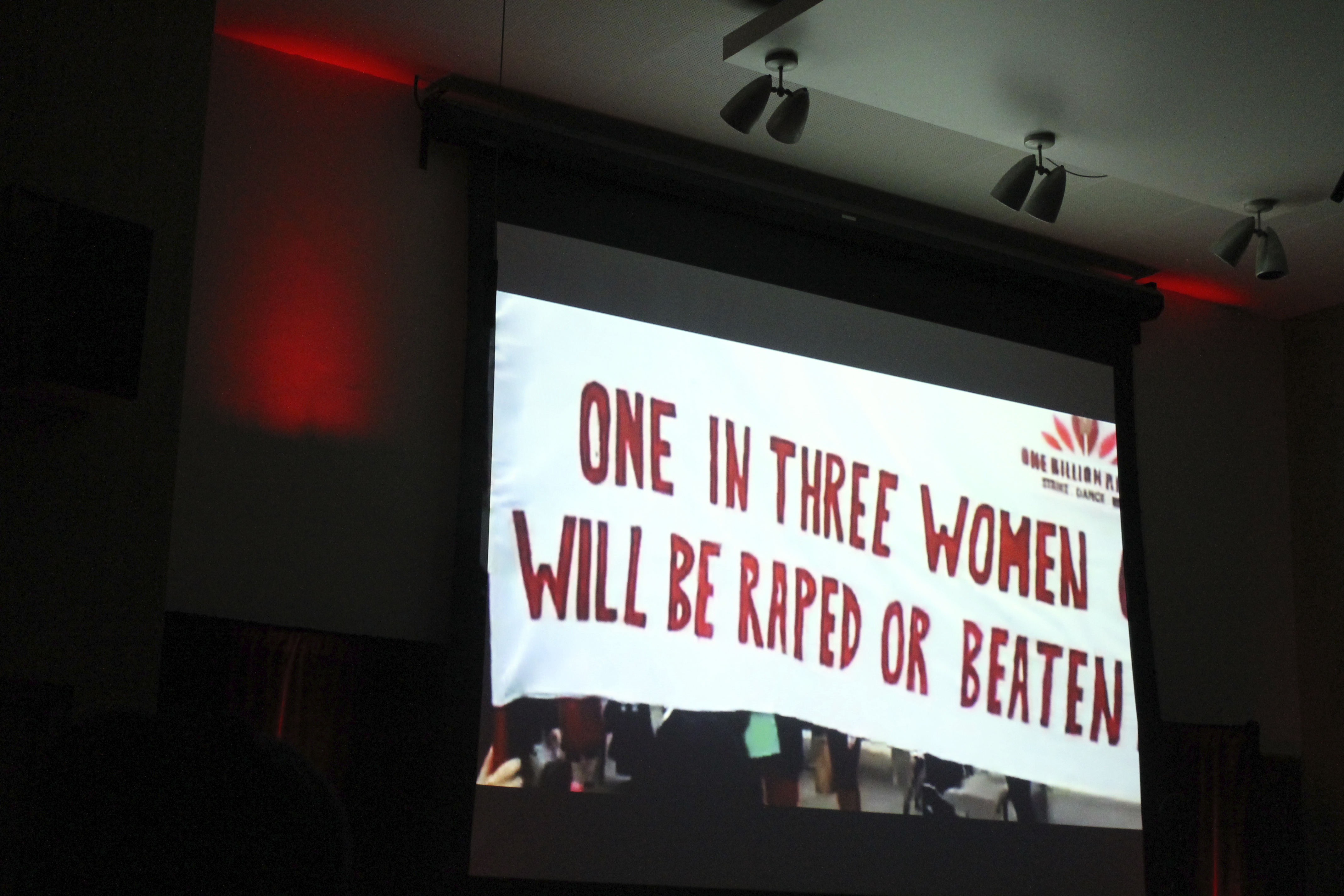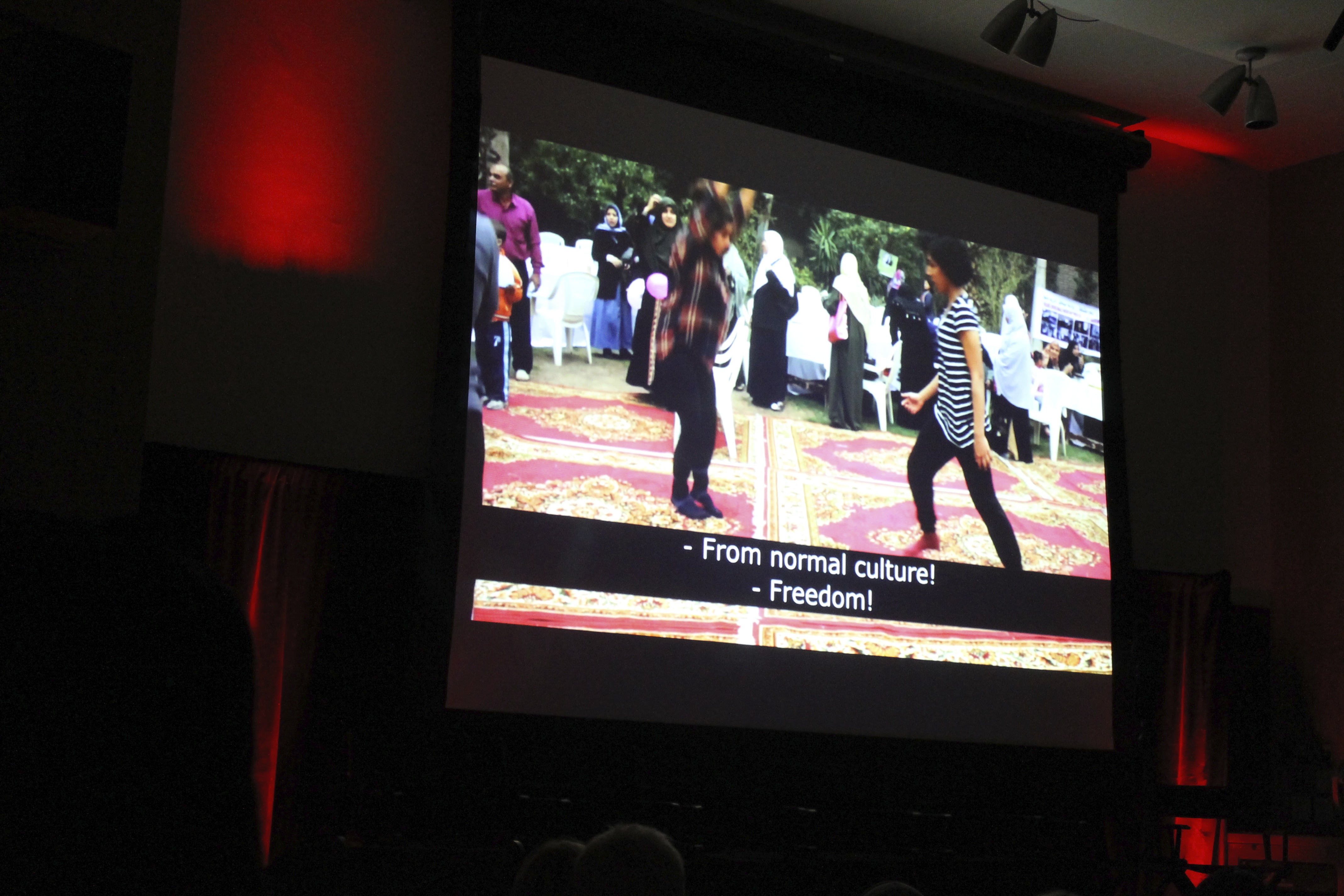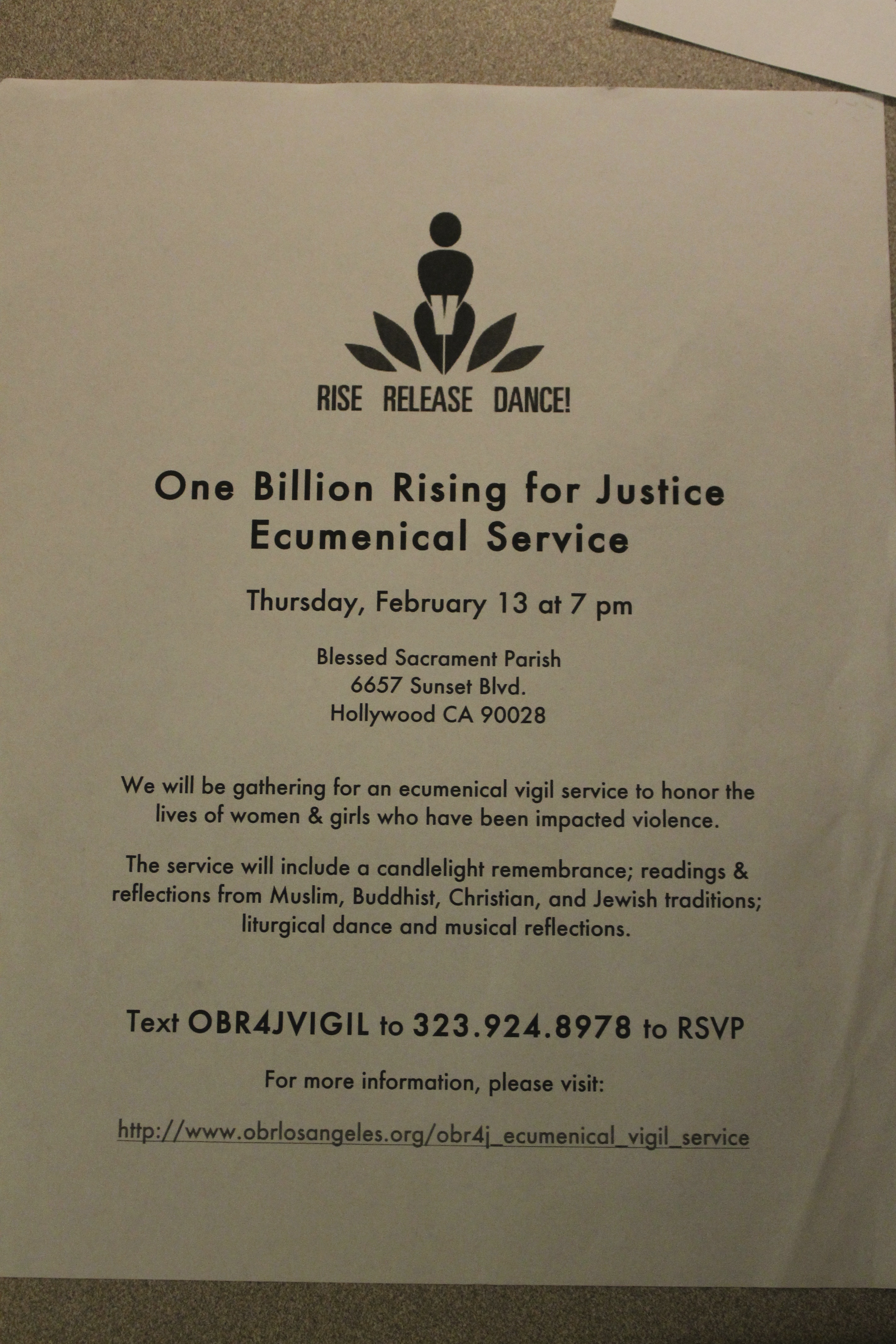 On Thursday, February 6th, One Billing Rising for Justice, the Critical Race Studies Program, and the Womyn of Color Collective at UCLA Law School presented "The State of Female Justice: Los Angeles." The event explored "why women experience economic, racial, environmental and cultural violence; and ask ourselves what might real justice look like for women in America."
Around 6:30, the crowd began to line up for the event. While the event-goers eagerly waited for the doors to open, plenty of refreshments were offered. Additionally, UCLA's Social Awareness Network for Activism through Art (SANAA) had a booth with free pins, stickers, and flyers offering information about the night's event and the upcoming Vagina Monologues at UCLA.
At 7:00, the doors opened and the audience members took their seats. The host of the event was GRITtv host, Laura Flanders. She prompted the panel with several questions about their personal struggles, how we bring these stories together, and what holds us all back from our vision of peace and equality.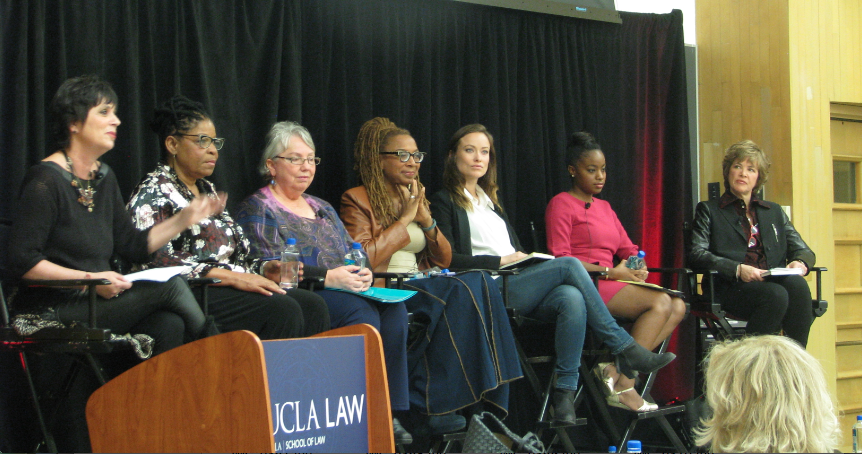 The panel included Eve Ensler,  V-Day founder and creator of the Vagina Monologues, Susan Burton, one of the founders of a New Way of Life Reentry Project, Kimberlé Crenshaw, a prominent figure in Critical Race Theory and a professor at UCLA School of Law, Ashley Franklin from Community Rights Campaign, Mayor of Richmond Gayle McLaughlin, and actress Olivia Wilde.
These inspiring women were an incredible presence to witness.
Each woman began by discussing the injustices they had witnessed in their lives while Burton recounted a story about "second chances."
She described a letter that had been sent to her by a 35-year-old woman in which the woman told Burton about her troublesome childhood and experiences with sexual assault and drug addiction.
The woman concluded the letter by stating,
"I am not a victim, I am a survivor."
As the entire room burst into applause, it was time for Mayor McLaughlin to speak about her experiences in office. She provided insight into the history of Richmond and the pain and suffering they have endured in their community. Speaking of the need for more politicians who are also activists, she stressed the importance of holding big corporations and the government accountable to the people they affect.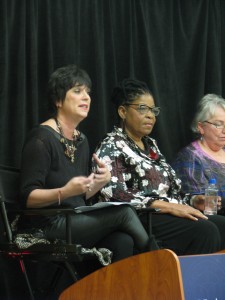 Ensler recalled her traumatic childhood of sexual abuse.While reiterating the power of 1 Billion Rising to bring people together and stand up against violence towards women, she said,
"Justice is about caring for people and caring about what happens to people."
Combined with her belief in "making a commitment from the bottom of your heart" to help others regardless of the struggle, Ensler's vision of justice for all women around the world begins with a fundamental love and respect for people.
Crenshaw focused on intersectionality, in both theory and practice. She explained that there is a radical disconnection between the history of anti-racism and the history of feminism. She urged the need to see how race, gender, and class all come together.
Pointing out that we often speak of "post-feminism, post-racism, post-intersectionality," she posed the question, "When did we get to the post?"
According to Crenshaw we must "do away with the post" and experience life "post-denial, the real post, to get to the point where we really recognize what oppresses us."
Wilde described her experiences working in Hollywood and being a part of the media. She illustrated how powerful the media is, not just in America, but worldwide as well. Wilde prompted the audience to understand that while it is incredibly difficult to get stories made about women (films focused on a lead female character), the power is in our hands.

Because movies and television shows are based on demand, we the consumers, need to ask for leading women roles much louder. Wilde continued by speaking about one of her first encounters in the business when she got a part for being more "fuckable" than the other actress. Although this was a crude realization of Hollywood's standards and expectations, she still holds out hope that we can fight against this objectification.
Franklin told the story of the many different women who take the bus everyday. She described the hardships of those who wait at the bus stops for hours on end only to find out their services have been cut as the fares continue to rise. While there are plans to create a new more expensive bus system, she asked the audience to question who this would really benefit. To stop fare increases, she urged the audience to call the office of Los Angeles' Mayor, Eric Garcetti (213-978-0600).
She also asked us to question how we understand the concept of violence as she continued,
"What is violence? Poverty is violence. Racism is violence. Sexism is violence. We have to broaden the idea of violence, the violence of poverty, the violence of patriarchal capitalism."
The event ended with this empowering video compilation of people rising all over the world:
 You can also check out "One Billion Rising" a short film.
*Trigger warning: sexaul assault, violence
One Billion Rising
This panel was a prime example of the incredible strength and power we have when we come together. We must continue this conversation in order to fight the injustices women face on a day-to-day basis. This is only the beginning.
It's time for all of us to rise.
Photo coverage by Amy Trivers and Shannon Richards