The Top 10 Books Every 20-Something Year Old Woman Should Read: Part 2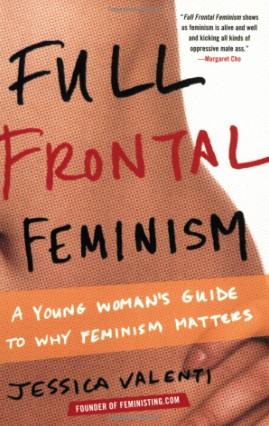 FEM Newsmagazine proudly presents the final five books every twenty-something year old woman should read. If you missed out on last week's list of books 6-10 be sure to check it out here.
You may have heard of Green through promotions for the film adaption of his recent book, The Fault in Our Stars. Although TFiOS is worth checking out, Looking for Alaska is the true star of Green's numerous novels. It's a traditional coming of age story with a twist that is both impressive and heartbreaking. You might end the book in tears but you'll also feel ridiculously inspired.
What to expect: easy read, relatable characters and renewed love for this beautiful, messy world
The second collection of short stories to make the list, Fragile Things is a science fiction/fantasy hybrid. Gaiman effortlessly explores both the problems and beauty of this world. "October in Chair" is a personal favorite.The months are personified and meet regularly to share stories of what they've seen.The result is a heartwarming exchange between brothers and the lesson that it's okay to be yourself.
What to expect: individual masterpieces, life lessons accidentally learned and Gaiman as a new favorite
Valenti is the heart and soul of feminism's third wave and never fails to educate with a fearless, no bullshit approach. Whether you're a full-blown feminist or are unsure what the word even means, this is the book for you. Covering topics ranging from the idea that it's okay to be a feminist and still wear makeup, to the history of kickass foremothers, you'll want to buy Full Frontal Feminism for every woman and man in your life.
What to expect: occasional swear words, a take charge attitude and understanding feminism like never before
Lockhart is known for female-centric young adult novels and The Disreputable History is her at her very best. Frankie is thrown into a world of secret societies and pranks and couldn't be happier. The problem? She's not invited. In the world of her elite East Coast boarding school, the boys are in charge while the girls land boyfriends. Frankie changes that and the novel ends with a valuable message for all women—regardless of age.
What to expect: made up words you'll find yourself using, sympathy for your younger self and total immersion in an elite boarding school
If you're looking for insight about how to handle jealousy, anger, unmet expectations or anything else life has thrown your way, this is the book for you. Recommended by blogger Lazy Yogi, it has become one of my all-time favorite guides and a constant source of inspiration.
What to expect: A deeper understanding of life, self-reflection and peace
That concludes our round-up of the "10 Books Every Twenty-Something Year Old Woman Should Read," but we would love to hear your list. What would you add?