Tunesday: Female Blues Pioneers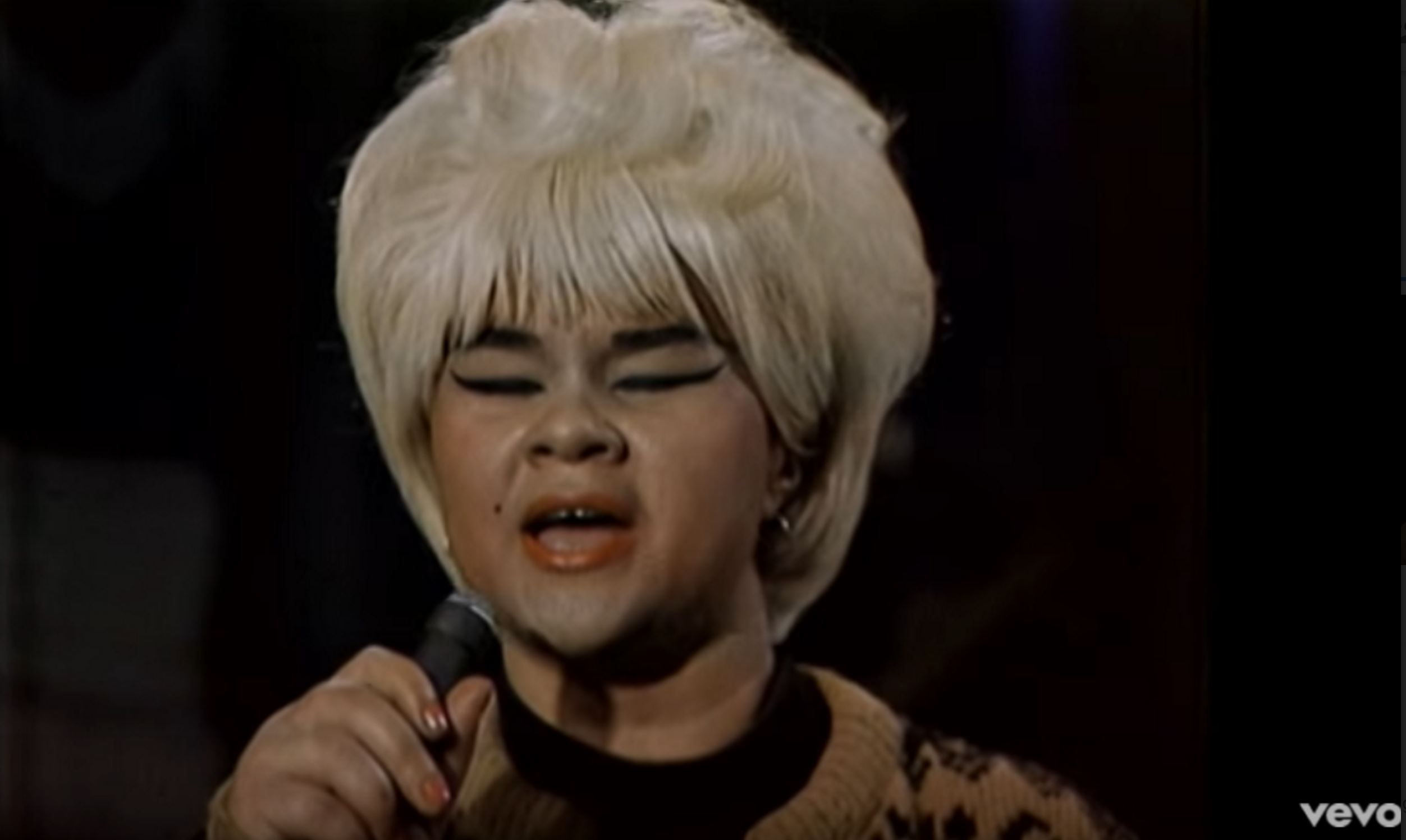 Image courtesy of EttaJamesVEVO via Youtube.
It's a little known fact that Rock and Roll as we know it would not have existed without the musical pioneers that preceded the genre; more specifically, blues musicians. Early rock bands, which were predominately white adaptations, are a clear and obvious copy of a musical genre originating in the American south.
While rock bands like the Rolling Stones, Led Zeppelin, and artists like Elvis Presley often garner the most critical acclaim and praise for creating a revolutionary music genre, it is the black musicians who inspired and influenced them, and yet receive far less recognition. This musical and cultural phenomenon was, and is to this day, the direct descendent of a genre of music originally created by an oppressed group of people finding solace and escapism in music.
This Tunesday piece aims to celebrate the women behind the blues music movement and give credit where credit is due. Too often, mainstream pop culture ignores founders of the movement in favor of the white recreation.  
Known as the "Empress of the Blues," her music certainly earns her the title. Her voice is the true meaning of soulful and is especially evident in "St. Louis Blues" linked below.
[Watch: Bessie Smith's "St. Louis Blues"]
The illusion that singers in the early 19th century were uptight and unwilling to sing explicitly about sex, drugs, sex work, and even lesbianism is a blatant lie that Bogan debunks. Her music may be from a millennial's grandparents' era, but I personally would rather listen to Nicki Minaj around my grandmother than sit in a room with her while Bogan is singing lines like, "I got nipples on my titties, big as the end of my thumb//I got somethin' between my legs'll make a dead man come." Her beautiful vaudeville-esque voice is hilariously counteracted by the vulgarity of her lyrics.
[Listen: Lucille Bogan's "Shave 'Em Dry"]
Thornton's singing range was spectacular; she was able to sing in a mainstream feminine way befitting 1950s singing styles, yet she chose to sing the blues. She played with her stage presence by wearing typically male outfits, (cowboy hats, men's suits), and also maintained a masculine and authoritative command over her stage. Sadly, her hits like "Hound Dog" and "Ball and Chain" did not gain the same recognition as when white artists like Elvis Presley and Janis Joplin covered them. In fact, even though she was the original performer of "Hound Dog," she received minimal compensation for her work, a harsh reality for many African-American female artists during her time.
[Watch: Big Mama Thornton's "Hound Dog"]
Taylor was the child of sharecroppers and worked her way out of poverty to become a music icon, with a career spanning almost 60 years. She left a distinctly female mark on the blues genre and earned her place in blues history, as the "Queen of the Blues." Her performance of "I'm a Woman" tells a blues tale from a patently female perspective.
[Watch: Koko Taylor's "I'm a Woman"]  
A sort of "everywoman" in music, excelling in not only blues but also soul, R&B, rock, jazz, and gospel. She is extremely important to mention in the field of influential female singers; her voice is truly one-of-a-kind with the ability to pack a myriad of emotions into a single verse is truly what makes her the legend she is today. Her eyeliner was also a spectacle to behold.