UC Partnerships with Catholic Hospitals are a Problem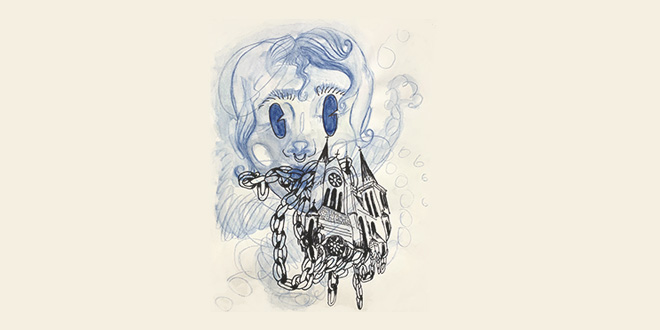 The University of California San Francisco had plans to partner with Dignity Health, a Catholic Hospital system that restricts healthcare based on religious doctrine, earlier this year. Fortunately, they abandoned these plans in May due to backlash. However, every other UC campus with a medical center maintains restrictive agreements with religious hospitals, including UCLA.

UCLA has a contract with Dignity Health spanning from Feb. 2, 2019, to Jan. 31, 2020. This contract is a problem. It includes language prohibiting abortions (even in cases where the patient is in danger or a victim of sexual assault), artificial insemination, and tubal litigation (also known as getting one's tubes tied). It also bans facilitating surrogacy and promoting contraceptive practices.

The language in this contract specifically targets patients with uteri, robbing them of their bodily autonomy and disregarding their safety. Additionally, it directs healthcare professionals to abide by religious doctrine rather than unbiased, scientifically supported processes — an entirely counterproductive practice at a publicly-funded research institution (or anywhere for that matter).

Catholic restrictions on healthcare are a problem beyond the UC system as well. In fact, the Catholic church is the biggest non-government provider of healthcare in the United States, and Catholic hospital mergers are becoming more common in an effort to extend the reach of the church's doctrine. Each of these Catholic hospitals must abide by the "Ethical and Religious Directives for Catholic Health Care Services," a set of restrictive guidelines influencing many UC contracts with Catholic hospitals.

On a national level, these restrictions on healthcare perpetuate patterns of discrimination against historically marginalized groups, such as women of color and the LGBTQ+ community. For example, research shows that poor women of color have higher rates of unwanted pregnancies in addition to limited access to abortions; this is due to financial and geographic restrictions caused by the fact that only 11% of counties in the United States have abortion providers. The growing number of Catholic hospital mergers means this number continues to decrease, forcing women to travel even farther to seek out safe abortions.

Furthermore, Catholic hospitals have been known to deny transgender patients gender-affirming care. In 2016, a hospital in the Dignity Health chain canceled a patient's scheduled hysterectomy after finding out he was transgender. Blatantly discriminatory practices such as these are widespread in Catholic hospitals, including those within the UC system.
The UC Community cannot let this issue go unnoticed! Dropping UCSF's planned affiliation with Dignity Health is not enough. The UC Health System should cut off all ties with Catholic hospitals to prevent widespread discrimination within this system. If you would like to advocate for unbiased, comprehensive care for all individuals within the UC hospital system, you can sign this petition.