A Tenth Week Must-See: "7000 Rising: A Consent Revolution" in Kerckhoff Art Gallery
On Tuesday, December 3rd, the on-campus group 7000 in Solidarity held an opening in the Kerckhoff Art Gallery for its exhibition titled, "7000 Rising: A Consent Revolution." 7000 in Solidarity is a campaign against sexual assault that has been working to protect the rights of students through various outlets such as the audit of Title IX and aiding in SWC's Gender Health Fair. 

*This exhibit is running throughout all of tenth week.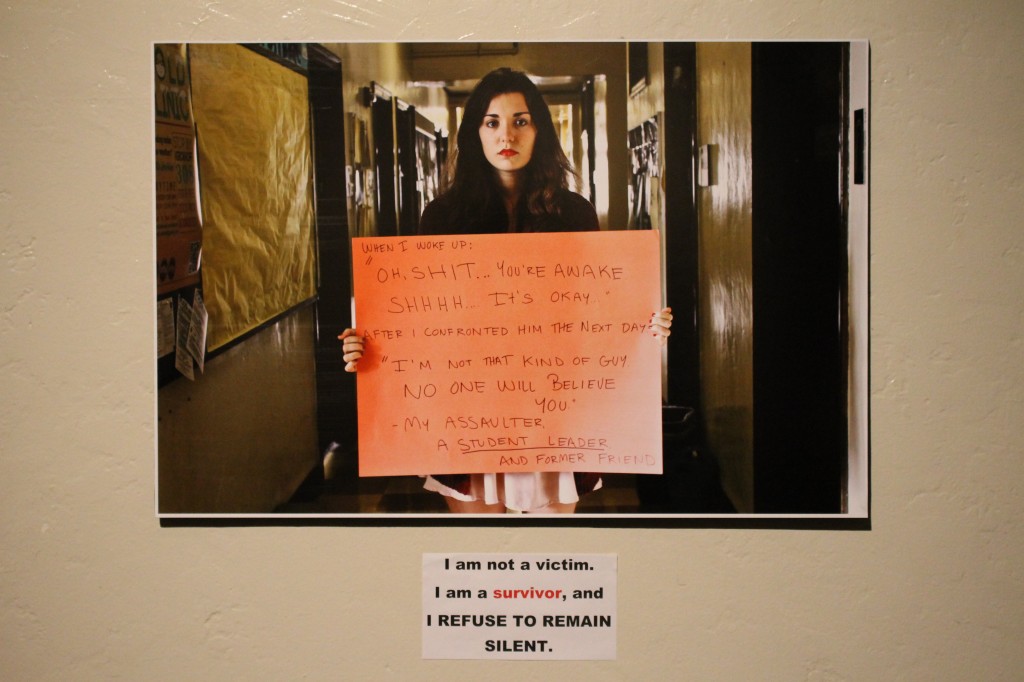 Savannah Badalich, Campaign Manager of 7000 in Solidarity, began creating the concept behind this exhibition –part photography and part interactive art– prior to the beginning of the quarter. After circulating the idea, multiple students approached Savannah to share their story and eventually photos were taken during seventh and eight week.
The exhibit attempts to give students that are survivors of sexual assault both a safe-space and a voice as it features photographs of individuals holding posters with a quote or a memory pertaining to their assault. Quotes such as "I wasn't a virgin…but he wished I was" and "I am not a victim. I am a survivor. I refuse to remain silent" were pasted on the walls. There is also a whole wall dedicated to various experiences involving sexual assault, with a sign at the bottom inviting bystanders to "add your experience with rape culture."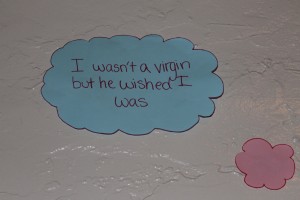 The gallery opening concluded with a viewing of the short dramatic film "No Lies," directed in 1972.
In this film, a young woman who has been raped holds the lead. Shot in the style of a documentary, the film's cameraman acts as the main character and films the young woman as she gets ready for her evening. Even after a description of the trauma this woman has endured, the cameraman still doesn't believe her. It isn't until she completely breaks down that he is able to understand that this was a real experience for her.
Once the documentary ended, Badalich addressed the audience and revealed that from her own experience, conversations similar to the one in "No Lies" still exist today.
From having to recount their experience numerous times to being told that they will not have an effective case in court if alcohol was present, survivors of rape are left to deal with a societal stigma that makes speaking out against sexual assault difficult and threatening.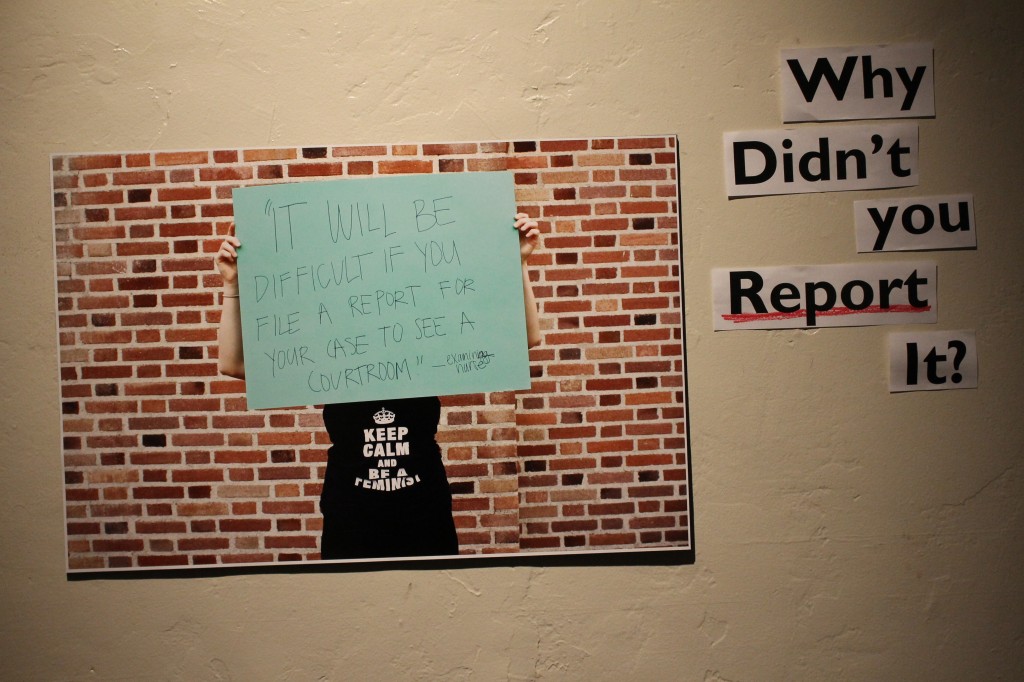 "If you haven't been assaulted, know your resources," Badalich urged. While various local hotlines and emergency numbers were made available to students, there was also a campus CAPS counselor present.
I was overwhelmed. I quickly realized that rape is seldom talked about. The experience of being in a room surrounded by photos of survivors ending the silence surrounding the trauma they had experienced was incredibly powerful. Attending this art opening made me reevaluate my knowledge and experiences with rape culture.
I was reminded of stories friends had recounted to me, horrific stories, where my friends weren't even sure if the discomfort and disrespect they had experienced could "qualify" as sexual assault. I was faced with the reality that, despite previous efforts, I didn't know my resources.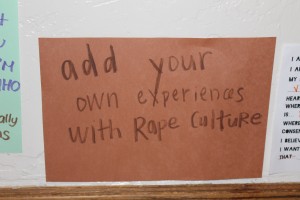 7000 in Solidarity is quickly gaining momentum in educating students and creating a more empowered and safe community. Make yourself aware. Be proactive in your education. Do not miss this exhibit.