Amazon's Wage Raise and What It Really Means for the Company, Its Employees, and Labor Rights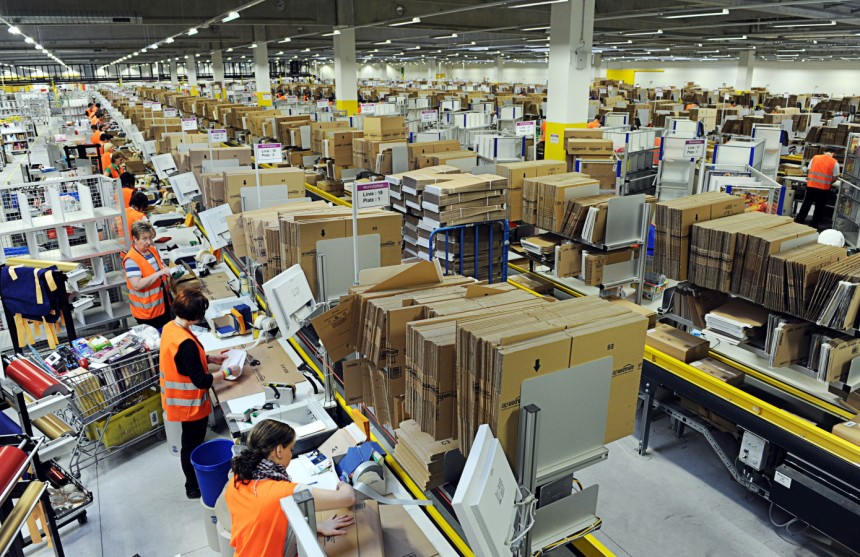 Image Courtesy of Flickr
Earlier this month, Amazon announced it would increase the company's minimum wage to $15 per hour for all its hourly and warehouse workers. Having gone under an immense amount of public and political scrutiny over their low-wages and poor working conditions, Amazon's decision to raise wages pleasantly surprised many of its critics. This included Senator Bernie Sanders, who introduced and pushed for legislation that would impose a tax on large companies whose employees relied on certain federal benefits, such as food stamps. Senator Sanders praised Jeff Bezos and his company for taking this initiative and for helping lead as an example to other corporations towards this endeavor.
But some employees are claiming that they will in fact make less money with the wage increase, as it comes with the elimination of their monthly bonuses and stock awards.
The company claims that the wage increase will actually raise compensation as it is no longer incentive-based and now comes with more predictable and immediate pay. Whether this trade-off will benefit the workers is still unclear. According to Stacy Mitchell, co-director for the Institute for Local Self-Reliance, even though a fair number of people are getting raises, there will be a "flattening of the pay structure" as Amazon will not be making any wage increases for the next few years.
Amazon's motives for this wage raise are also a little more strategic than they admit. With a net worth of $146 billion, Jeff Bezos has surpassed Bill Gates in the ranking as top billionaire in the world. Couple this jump in fortune for both Bezos and the company with the reports of the poor working conditions and labor-strikes that many warehouse workers have come upfront with, and their motives behind this progressive act become a little clearer.
The company insists that this wage raise is primarily for the benefit of their employees. Jeff Bezos stated, "We listened to our critics, thought hard about what we wanted to do, and decided we want to lead." He encouraged other companies to make this move towards higher pay for their employees as well.
However no one can ignore the fact this decision plays an important role in subverting the deteriorating public opinion and political scrutiny that the company has faced for the past several months. This political play helps paint Amazon and their CEO in a better political light as a corporate leader advocating for a higher minimum wage, and will undoubtedly help them incur good press. This will attract more seasonal workers for their busy season despite the tight labor market and low unemployment rate, and draw away from their pre-existing labor issues.
Along with the controversy that this wage increase generated, Amazon's terrifying working conditions and morally questionable attempts to stamp out talks of unionization in Amazon and Whole Foods – a grocery chain which Amazon recently bought– have not yet been resolved.
Journalist James Bloodworth of International Business Times went undercover at an Amazon distribution center in the United Kingdom, and reported that workers were afraid to take bathroom breaks and that their employers rated their employees on a point-based system that charted their productivity and attendance. His book gives many accounts about this harsh work environment and has put Amazon under immerserable judgement.
Early February, the New York Times reported on Amazon's patent and possible use of ultrasonic tracking wristbands that would track workers' productivity. Critics of this technology condemned Amazon for the violation of privacy the employees would be subjected to with the wristbands. Bloomberg's article on the history behind employee tracking technology linked with companies' use of "scientific management" shed light on the dystopian "Black Mirror" -esque horror these wristbands evoked. Critics have compared this use of technology to turning humans turning into robots, showcasing the dehumanizing effects of this work environment.
With these accruing accusations of hostile working environments that violate people's privacy and threaten workers' health and safety, Amazon has yet to fully address and resolve these problems. Raising their minimum wage might be a step in the right direction, but Amazon, along with many other corporations, still have a long way to go before their workers' rights and issues are fully secured and resolved.