Art As Resistance: "Our First 100 Days" Album Review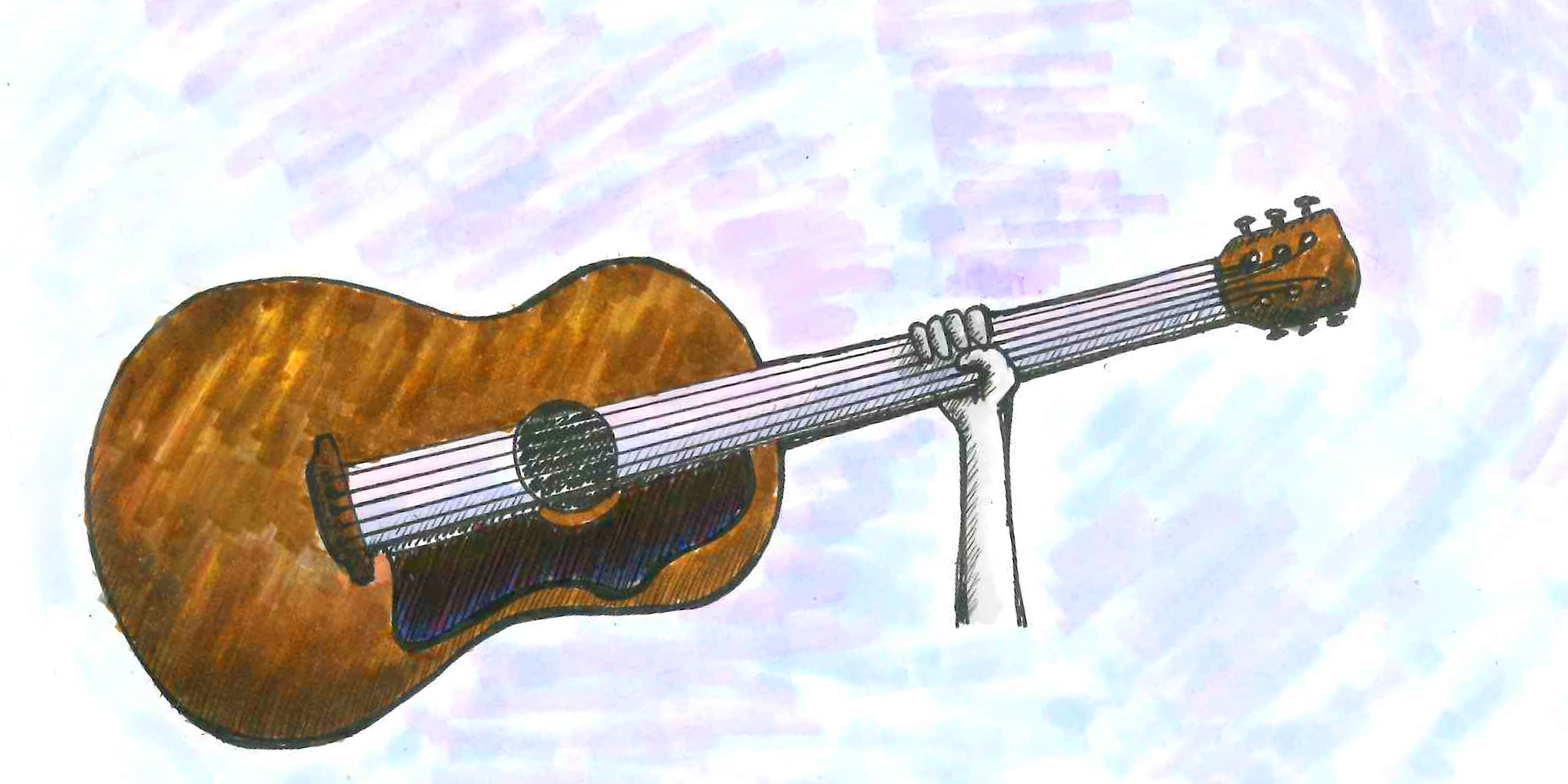 Design by Sarah Tan
Resistance comes in many forms. While some may take to the streets, others take to the guitar to make their voices heard. One example of this powerful form of activism is the newly released collaborative album "Our First 100 Days". Featuring songs by Glen Hansard, Twin Peaks, Mitski, Wild Nothing, Toro y Moi, Angel Olsen, S. Carey (drummer of Bon Iver), Beach Fossils, and many more, "Our First 100 Days" was created as a political statement and a call to action. The project released one song a day, each by a new artist, for the first 100 days of the Trump administration, and the full album was released on May 1st.
The album serves, not just as a platform for expressing anti-Trump sentiments, but also as a means of raising money to support communities and causes that are endangered by the Trump administration. All proceeds are donated to The People's Climate Movement, the climate action group that organized the People's Climate March;  All Above All, which fights to lift bans on abortion coverage; Cosecha, a nonviolent movement to protect undocumented immigrants; Southerners on New Ground, a queer liberation organization; Hoosier Action, a community organizing project in Indiana; and Revolutions Per Minute, a resource for artists pursuing philanthropy and activism efforts.
While it should be acknowledged that purchasing this album does not have as direct an impact as other efforts, such as contacting your representatives or volunteering for organizations like those the funds support, it is a way to use capitalism for a greater purpose. Money is needed to support the work of activist movements, but it is useless if there is no one working to put the funds to use. Activism requires action. Yet, in a society where people are motivated by material goods, this album is an incentive for people to make the first steps by donating to causes desperately in need of help, and could hopefully inspire them to take further action.
The political impact of this album is apparent in not only the funds it will raise, but also the statement it sends. By combining 100 tracks from a plethora of genres, this album is a representation of the deep political dissent and urgent need for change within our country. It is proof that art is a powerful tool of advocacy, resistance, and activism.
Art is meant to express. With Trump's first 100 days resulting in threats to immigrants, the LGBT community, the environment, access to healthcare, and reproductive rights–and many other harmful plans in the works–it is vital that our nation voices its opposition to his policies. While the range of issues our country faces is broad, they all tie back to the government's gross lack of respect for human rights. Working together as a coalition united by similar experiences and goals will allow social and political movements to more powerfully demand change from the government. By enlisting the help of 100+ artists of diverse genres and choosing a variety of causes to donate the proceeds to, this album exemplifies a unified force to protect marginalized communities, as well as working to embolden listeners towards activism.
While the album is connected by an overarching anti-Trump sentiment and desire for change, it is interesting to see each artist's unique approach. Songs such as Entrance's "Not Gonna Say Your Name", Strand of Oak's "I Know YOU Know You're Evil", and DRINKS's "I Am A Miserable Pig" make it clear to the listener exactly how they feel about the president. Other songs seek to inspire, such as Durand Jones & The Indications' soulfully sung 'Power To The People': "We must trust our people / Give more power to the people," or Adam Torres' declaration of, "Dreamers in America are here to stay / Fighting so they won't take our dreams away" in his song "Dreamers In America". Other artists recorded covers rather than new songs, most notable of which is perhaps Mitski's unexpected yet impactful choice to cover One Direction's "Fireproof". Further musical diversity can be seen in the inclusion of instrumental pieces, such as the ambient yet somber "Requiem for 2016" by Tilman Robinson and Luke Howard.
Featuring American and international artists ranging from electronic to folk and well-known to up-and-coming, the diversity represented in Our First 100 Days  is proof of the solidarity within the anti-Trump movement. Ending with an eerily beautiful cover of "This Land Is Your Land" by Phosphorescent, this album stands as a reminder that we will not stand by while marginalized communities are threatened.