Art in LA: February 19 – March 4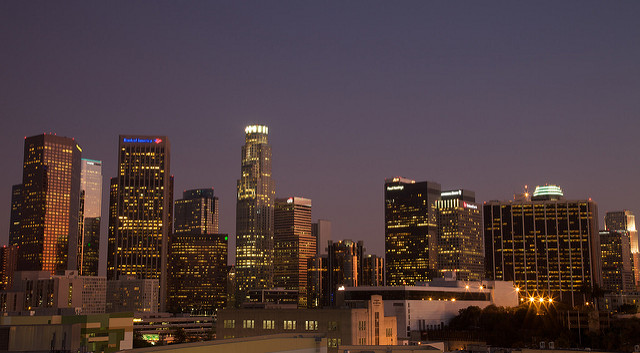 Image by Kevin Stanchfield / CC BY 2.0
What FEM's Arts and Creative staff is looking forward to in the next two weeks:
February 19 – February 26
#girlgaze: a frame of mind
The Annenberg Space for Photography's #girlgaze exhibit, which has been open since October 2016, will be ending in February 26. The event includes work by young, female and trans-identifying photographers from around the world.
Address: Skylight Studios
10050 Constellation Boulevard
Los Angeles, CA 90067
Hours: Wed – Sun: 11am – 6pm
Mon – Tue: Closed
Admission: Free
https://www.annenbergphotospace.org/exhibits/girlgaze
February 23
Tacocat at Junior High
Seattle's Tacocat will be playing feminist punk music to an all ages crowd at Junior High.
Address: 5656 Hollywood Blvd
Los Angeles, CA 90028
Time: 7pm
Admission: $10
http://www.welcometojuniorhigh.com/calendar/2017/2/23/tacocat-one-night-only
February 23, March 2
The New York Times Feminist Reading Group
As part of their Bureau of Feminism initiative, The Hammer Museum will be holding a meeting for guests to deconstruct journalistic biases in the iconic paper through a feminist lens.
Address: 10899 Wilshire Blvd
Los Angeles, CA 90024
Time: 1:30pm – 3pm
Admission: Free
https://hammer.ucla.edu/programs-events/2017/02/the-new-york-times-feminist-reading-group/
February 26
Making Art During Fascism
Meetup for artists to share resources, tips, and emotional support for resisting fascism through creative expression
Address: 2425 Glover Place
Los Angeles, CA 90031, USA
Time: 1pm – 3pm
Admission: Free
womenscenterforcreativework.com/news/making-art-during-fascism/
February 28 – June 7
"Personal Narrative" Visual Arts Exhibition
The Annenberg Beach House will be showcasing contemporary artwork exploring the role of sensory experience in crafting and understanding personal stories. Themes covered will include immigration and gender identity. The opening reception will be on February 28, while an artist-led talk will be held on May 6.
Address:415 Pacific Coast Hwy
Santa Monica, CA 90402
Time: Opening Reception, 6pm – 8pm
Artist Talk, 1:30pm – 3pm
Admission: Free with RSVP
https://www.eventbrite.com/e/personal-narrative-opening-reception-visual-arts-exhibition-tickets-31106752133