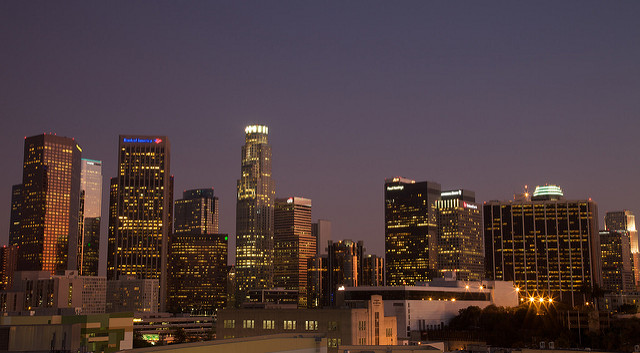 Image by Kevin Stanchfield / CC BY 2.0
What FEM's Arts and Creative staff is looking forward to in the next two weeks:
March 7, 2017
"Feminist Reading Group"
Monthly meeting to discuss feminist texts. Attendees should bring refreshments to share. Open to new members who haven't read the text. Must sign up to access reading list:  https://groups.google.com/forum/#!forum/wccw-feminist-reading-group
Address: Women's Center for Creative Work
2425 Glover Pl
Los Angeles, CA 90031
Time: 7:30pm
Admission: Free
March 16, 2017
"#BlackGirlsMatter"
Panel discussion about the shooting of Latasha Harris thirteen days after the Rodney King beating and the importance of black girls and women to the black community. Helmed by Brenda Stevenson, Funmilola Fagbamila, Shamell Bell, Tia Oso, Denise Harlins, and Britni Danielle. RSVP: http://www.caamuseum.org/web_pages/rsvp.htm
Address: California African American Museum
600 State Drive
Los Angeles, CA 90037
Time: 7:00-9:00pm
Admission: Free
March 17, 2017
"What It Iz!"
A "Spokenwordical" interpretation of "The Wiz" that journeys through the contemporary black sociopolitical experience in the United States, from the genesis of hip-hop to mass incarceration. Incorporates spoken word poetry, musical theater, and hip-hop. Hosted by UCLA Department of African American Studies.
Address: The Los Angeles Theatre Center
514 S Spring Street
Los Angeles CA 90013
Time: 7:00pm
Admission: $20.00
March 17, 2017
"Protect Trans Kids"
Panel discussing the importance of fair and safe bathroom access for transgender folks in the context of broader trans and human rights, followed by poster making workshop to label safe, non-discriminatory bathrooms. Posters are for distribution to schools and businesses. DJ set by arriola-sands. Proceeds will be donated to the Trans Lifeline (translifeline.org).
Address: Junior High
5656 Hollywood Blvd
Los Angeles, CA 90028
Time: 7:30pm – 9:30pm
Admission: Free, $5 suggested donation
March 18 – 26, 2017
"Making Plans"
Gallery exhibit exploring the ways that capitalism dehumanizes workers, and the paradox of planning for emancipation while having to remain complicit to facilitate present survival. The show will present a number of artists, organized by Kyle Bellucci Johanson and Matthew Lax.
Address: Human Resources LA
410 Cottage Home
Los Angeles, CA 90012
Hours: Wednesday through Sunday, 12pm-6pm, March 18–26, 2016
Opening Reception: March 18 from 7pm-10pm
Price: Free