Art in LA: May 6 – May 20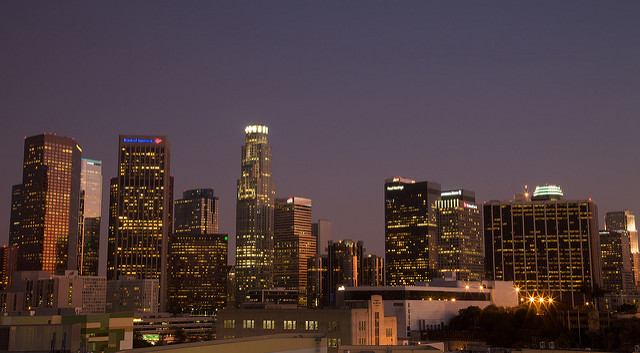 Image by Kevin Stanchfield / CC BY 2.0
Check out the events FEM's Arts and Creative staff is looking forward to in the next two weeks: 
Saturday, May 6
"Identity LA"
Outdoor concert in celebration of Asian Pacific American Heritage Month. Hosted by the International Secret Agents and City of Los Angeles. Headliners include Dean, Giraffage, and Us the Duo.
Address: LA City Hall/Grand Park
200 North Spring Street
Los Angeles, CA 90012
Time: 5pm
Admission: Free
http://isatv.com/blog/identity-la-a-concert-celebration-for-asian-pacific-american-heritage-month/
Monday, May 8
"Feminists Against Capitalism"
Panel discussion hosted by Intersectionality Now about the ways that feminism and capitalism are fundamentally at odds.
Address: Women's Center for Creative Work
2425 Grover Place
Los Angeles, CA 90031
Time: 6:30pm – 8:30pm
Admission: Free
http://womenscenterforcreativework.com/events/coalition-resident-intersectionality-now/
Friday, May 12
"'Modern Angelenos' – Opening Reception"
Contemporary art exhibit showcasing art inspired by socio-political issues. Curated by Isabel Rojas-Williams and Baha Denesh, founder of WeChooseArt.com.
Address: The Montalban
1615 Vine Street
Los Angeles, CA 90028
Time: 7pm – 11pm
http://www.themontalban.com/upcoming-shows/
Saturday, May 20
"Therapeutic Writing Tour at the Museum of Broken Relationships"
Museum tour exploring the debris of former relationships, followed by therapeutic journaling. Facilitated by Jennie Linthorst, poetry therapy expert.
Address: Museum of Broken Relationships Los Angeles
6751 Hollywood Blvd
Los Angeles, CA 90028
Time: 1pm – 3pm
Admission: $27
https://brokenships.ticketleap.com/therapeutic-writing-tour-at-the-museum-of-broken-relationships/
Ongoing, through June 10
"POWER"
Gallery exhibit showcasing work by African American women artists, from the nineteenth century to today.
Address: Sprüth Magers
5900 Wilshire Blvd
Los Angeles, CA 90036
Time: 11am – 6pm
Admission: Free
http://www.spruethmagers.com/exhibitions/445