Art+Feminism+voidLab: Reconstructing the Narrative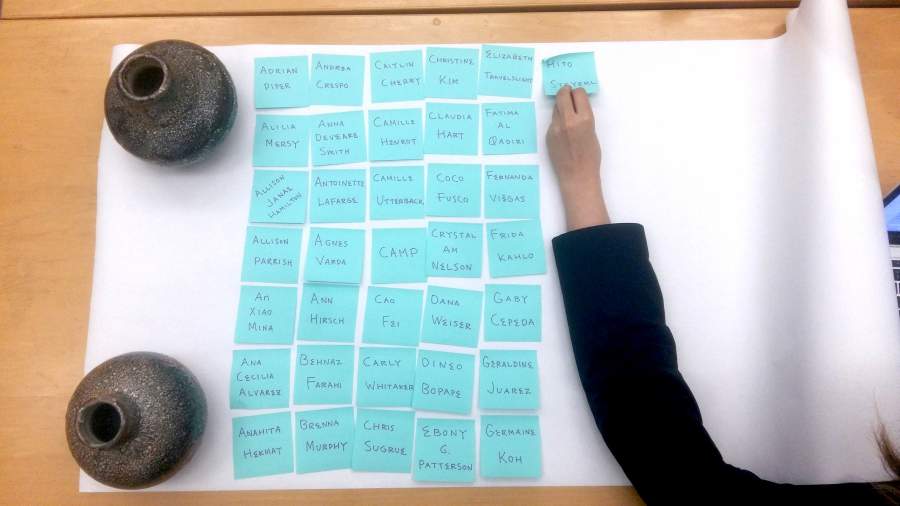 Photo courtesy of voidLab.
Whether or not we'd like to admit it, it is impossible for one to be completely objective when communicating information to one another. Our perspectives are shaped by our experiences, values, and personal beliefs. The importance of the narrator is what inspired UCLA's very own feminist collective voidLab to take part in the 2016 Art+Feminism Wikipedia Edit-a-thon last week in order to write women who are artists back into history for the digital age.
At this event, people of all gender identities came together to both edit existing articles and write new articles about women artists whose stories had either not been accurately told or did not yet exist on the frequently used internet forum.
While Wikipedia's knowledge base covers nearly every subject imaginable, the contributors themselves are not nearly as diverse. Less than 10 percent of Wikipedia's editors are women. In addition, although 51 percent of visual artists today are women, gallery representation, auction price differentials, press coverage, and inclusion in permanent-collection displays and solo-exhibition programs continue to fail to properly include women. Guerilla Girls reported that, in 2012, "Less than 4% of the artists in the Modern Art section of New York's Metropolitan Museum of Art are women, but 76% of the nudes are female." Unfortunately, statistics such as these are not uncommon within the art world.
This intersection of issues leads to a lapse of information concerning women artists. While some profiles of prominent women artists don't exist, others are constructed with gendered biases, such as how Frida Kahlo's profile has a passage titled "marriage" while her husband, Diego Rivera, does not.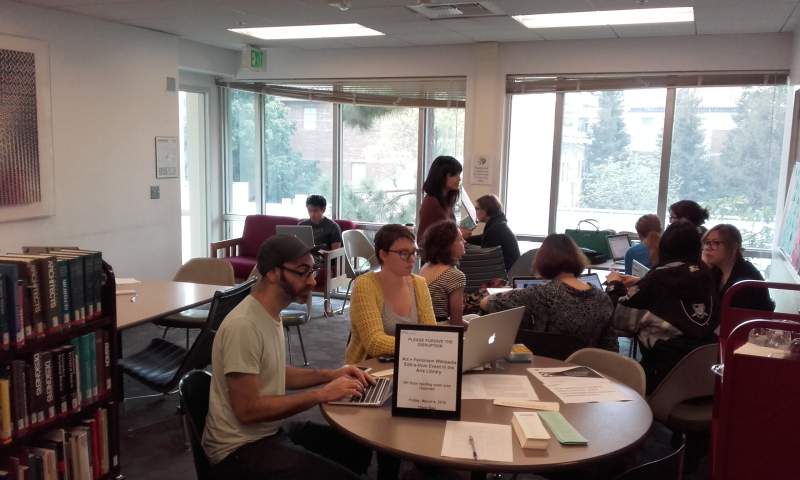 Co-founder of voidLab Anisa Bashiri explained the importance of the group. "I was personally concerned with how women weren't involved with the technology world…I'm a design media arts major, and I'm interested in the nexus of art and technology and the community of individuals that are also interested in working toward that goal."
Co-founder Hsinyu Lin emphasized the importance of continuing the creation and editing of Wikipedia articles outside of the space of the event. By establishing easier access to information regarding women artists and changing the narrative in which they are presented, voidLab has the power to change the power structure of both the art and technology world."[It's a way to] collectively shout out to say that this is an issue that the world should be aware of."
Lin also spoke about the importance of institutions taking further steps to celebrate difference. More than simply acknowledging success from people who aren't well-represented, institutions and systems pertaining to art and technology fields must be altered in ways where everyone has an equal chance in participating within them.
Lin sees a deeper collaboration of cultures and experiences as necessary but recognizes that this shift in mindset is easier said than done. "We're all so out of practice because we've never truly been free." However, it is through such collaborations as voidLab that take the principles of community and cooperation to ensure that systemic change can and will continue.
You can follow voidLab on Facebook and Twitter to keep up with upcoming projects.