Book Review: "We Believe You"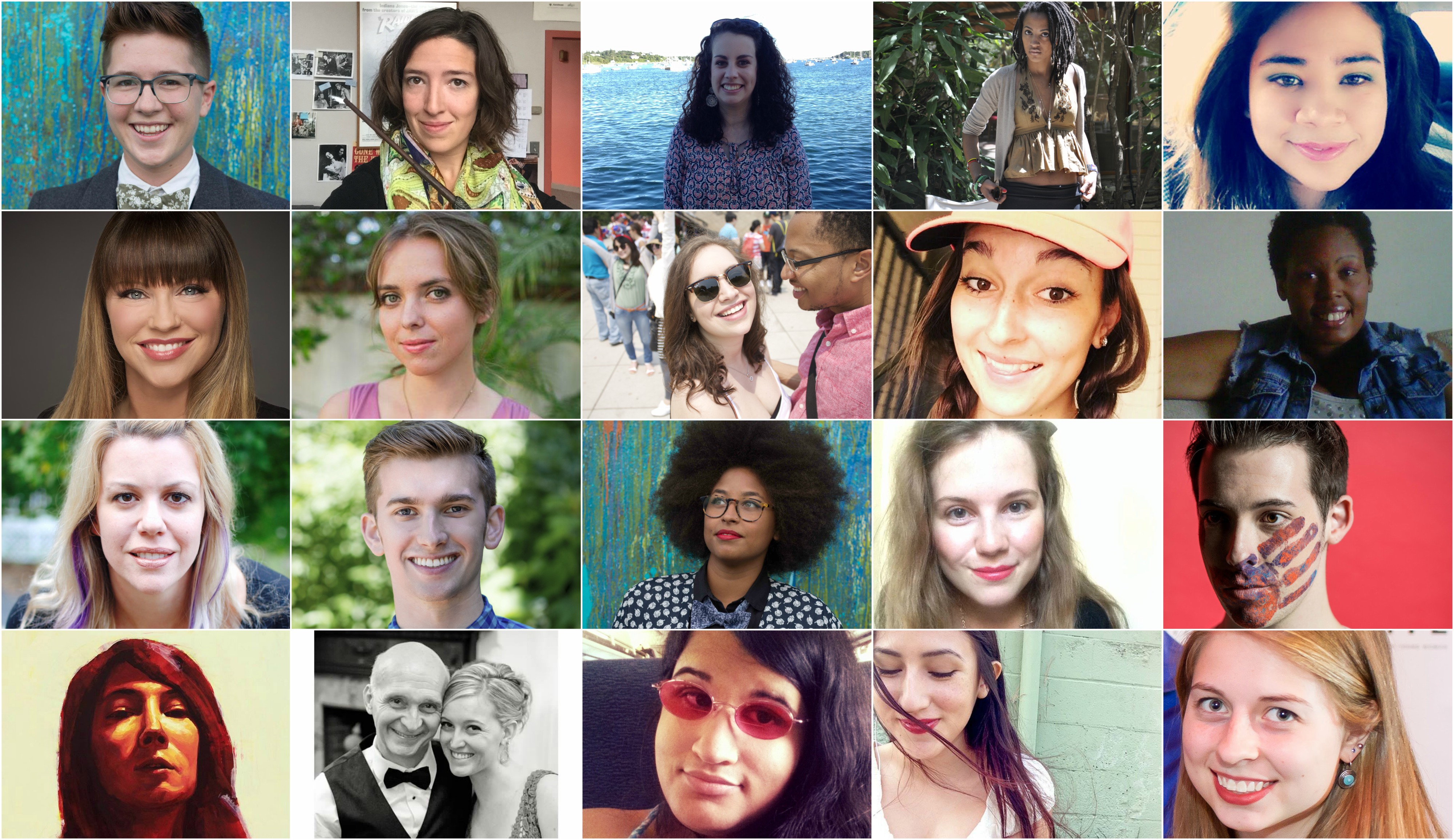 Images (from top-to-bottom, left-to-right): A. Lea Roth by Alexandra Barberio, Johanna Evans, Elise Siemering, Kamilah Willingham, Stephanie Canales, Brenda Tracy by Liz Wade – Mitchelldyer Photography, Chloe Allred, Fabiana Diaz, Elly Fryberger, Katie Rose Guest Pryal, Andrew Brown by Aimee Custis Photography,Natassja Schmiedt by Alexandra Barberio, Ariane Litalien, Kevin Kantor by Marco Robinson Photography, painting of Zoe Rayor by Carl Bock, Liz Weiderhold with her father, Princess Harmony, Regina Gonzalez-Arroyo, and Sofie Karasek by Chloe Jackman Photography.
Ami Katagiri contributed to this article.
Annie E. Clark and Andrea L. Pino have built a community in "We Believe You: Survivors of Campus Sexual Assault Speak Out." The book is a collection of powerful voices recounting their stories, struggles, hopes, and ultimately, their resilience. "We Believe You" offers survivors not just the words "we believe you," but also provides ways that survivors can heal, and find comfort in knowing that they are not alone.
Because of the nature of sexual assault, their stories can be difficult to read, yet they are undeniably important. Their stories demonstrate the enormous emotional and physical impact that sexual assault has on its survivors. But the contributors also include what has helped them to heal, or what was lacking in terms of resources for their healing . Many stories emphasize how educating college students on what consent is or where to find resources should one experience sexual assault would have made a huge difference for them. Several survivors became advocates and have used their social justice work to help heal themselves and others.
"We Believe You" reminds us that the victims and survivors of assault are people, and that the statistic of 1 in 5 embodies more than just numbers. Each person—along with their story—is unique and reminds us that there is no one correct way to handle the aftermath of assault. Survivors come from all walks of life. Sexual assault can traumatize and change people. The people whose voices are represented in this book are in a place where they can use their voices to heal and to change the system that allowed such violence to occur.
It is essential to listen to the narratives in "We Believe You" and ensure that these voices are heard. As someone who has experienced sexual assault, I go back and forth, knowing that what I experienced was sexual assault, but also feeling that my experience was not represented. For me, this discrepancy often invalidated my experience, and I was left to wonder, "Who would believe that what happened to me was sexual assault?"
"We Believe You" has shown how diverse and unique each experience of sexual assault is while simultaneously showing how unfortunately widespread sexual assault and rape are on our campuses. By telling accounts of their assault and their recovery, these survivors create the possibility of educating others, as well as the possibility of recovery for those who have not, cannot, or do not yet feel ready to claim their stories.