Brittany Howard, Alabama Shakes, and Diversity in Music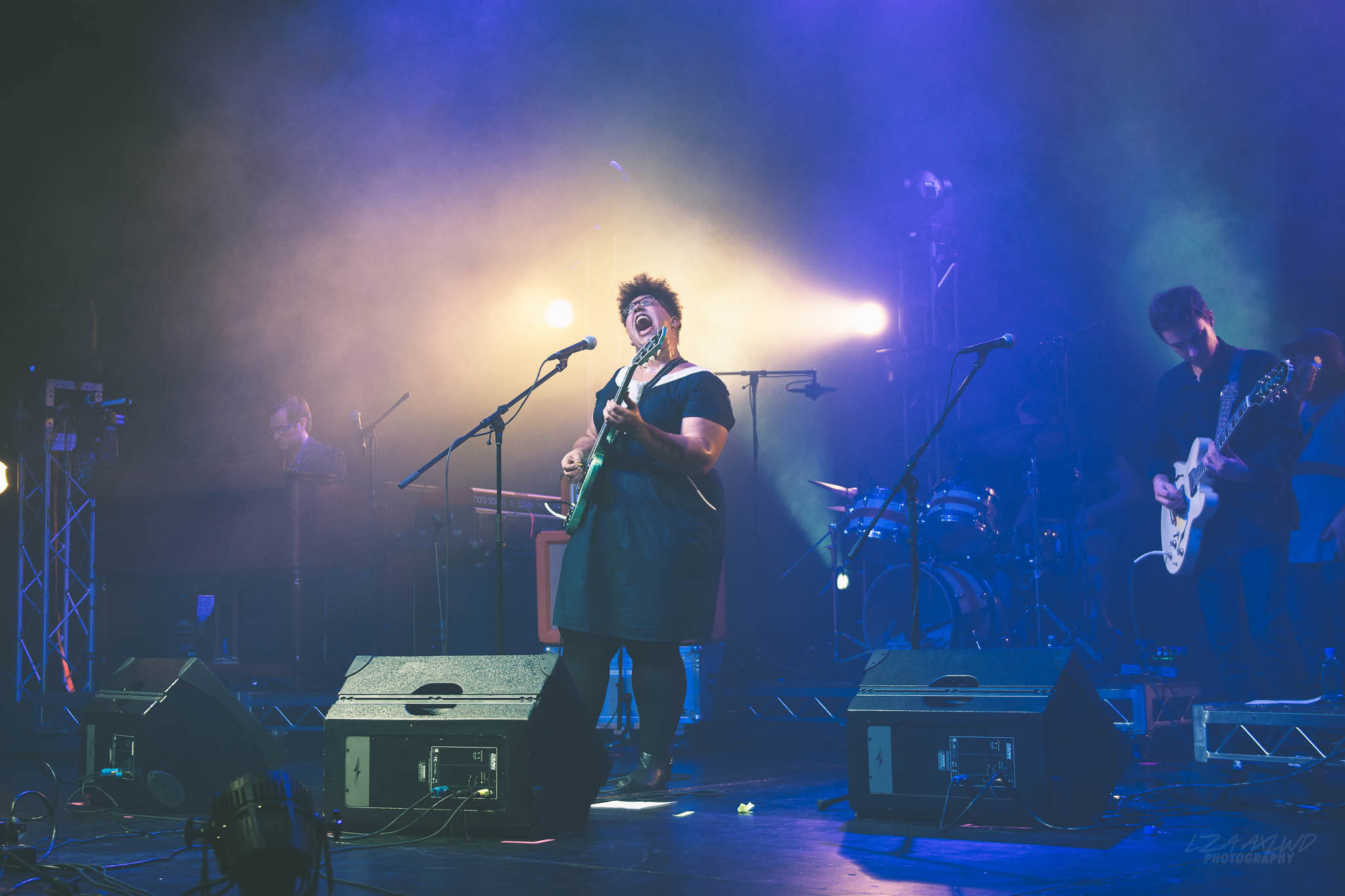 Alabama Shakes at the Barker Hangar in Santa Monica, 2014 by Liza Agsalud on Flickr/CC BY 2.0.
With Beyoncé's radical Super Bowl 50 statement and the comeback of icon Missy Elliot, Black History Month this year seems to be a great one for Black female artists, especially Brittany Howard, frontwoman of Alabama Shakes. This February 15, Brittany and the rest of the band will find out the results of the four Grammy nominations for their sophomore album, Sound and Color: Best Alternative Music Album, Best Rock Song ("Don't Wanna Fight"), Best Rock Performance ("Don't Wanna Fight"), and Album of the Year.
These nominations come on the heels of recent controversies about diversity in the country's highest level award shows. The 2014 and 2015 Grammy ceremonies came under fire from many members of the rap community, including Azealia Banks and J.Cole, who claimed that, despite rap's Black roots, White rappers such as 2014 Best Rap Album winner Macklemore and 2015 nominee Iggy Azalea are favored to win Grammys because of their race. The 2015 VMAs, of course, saw the culmination of the infamous battle between Nicki Minaj, Miley Cyrus, and Taylor Swift that started with Minaj's comments about the lack of recognition of Black women in pop music and ended with a dazzling example of white feminism.
Black women are represented even less in rock music than in R&B and pop music, which is why Alabama Shake's success is so important. Brittany Howard's presence and visibility as a rock musician inherently challenges who can rock. Rock 'n Roll, despite the influences of musicians ranging from Janis Joplin and Pat Benatar to Fefe Dobson and Karen O, remains notorious for being a "boy's club". Modern rock is also largely dominated by White musicians, despite the defining and largely uncelebrated role that Black musicians such as Big Mama Thornton, Chuck Berry, and Little Richard played in the development of the genre.
When audiences and listeners who are prepared to see a rock band fronted by a white man, maybe a white woman, are confronted by a full-figured, biracial woman of color, it shatters expectations. Howard's singing style also challenges typical manifestations of femininity, deftly oscillating between delicate, melodious falsetto and gritty screeches; soulful, soothing baritone and deep growls.
Significantly, Sound and Color is a mixture of many different genres: rock, alternative, soul, R&B, and blues, making it difficult to place it under a singular description or label – a fitting metaphor for Alabama Shakes, a group of people who use their different racial and personal backgrounds as strengths and who are able to come together to create meaningful art to share with an even more diverse audience.
Whether or not Alabama Shakes wins in any of the categories they have been nominated in, Brittany Howard's example will doubtlessly be emulated by young female musicians of color for years to come, as well as by anybody who desires to pursue their goals heedless of arbitrary pre-established obstacles.