Clocks Don't Stop – Except When They Turn Back: President Trump's First Days In Office Prove He Is Truly Dangerous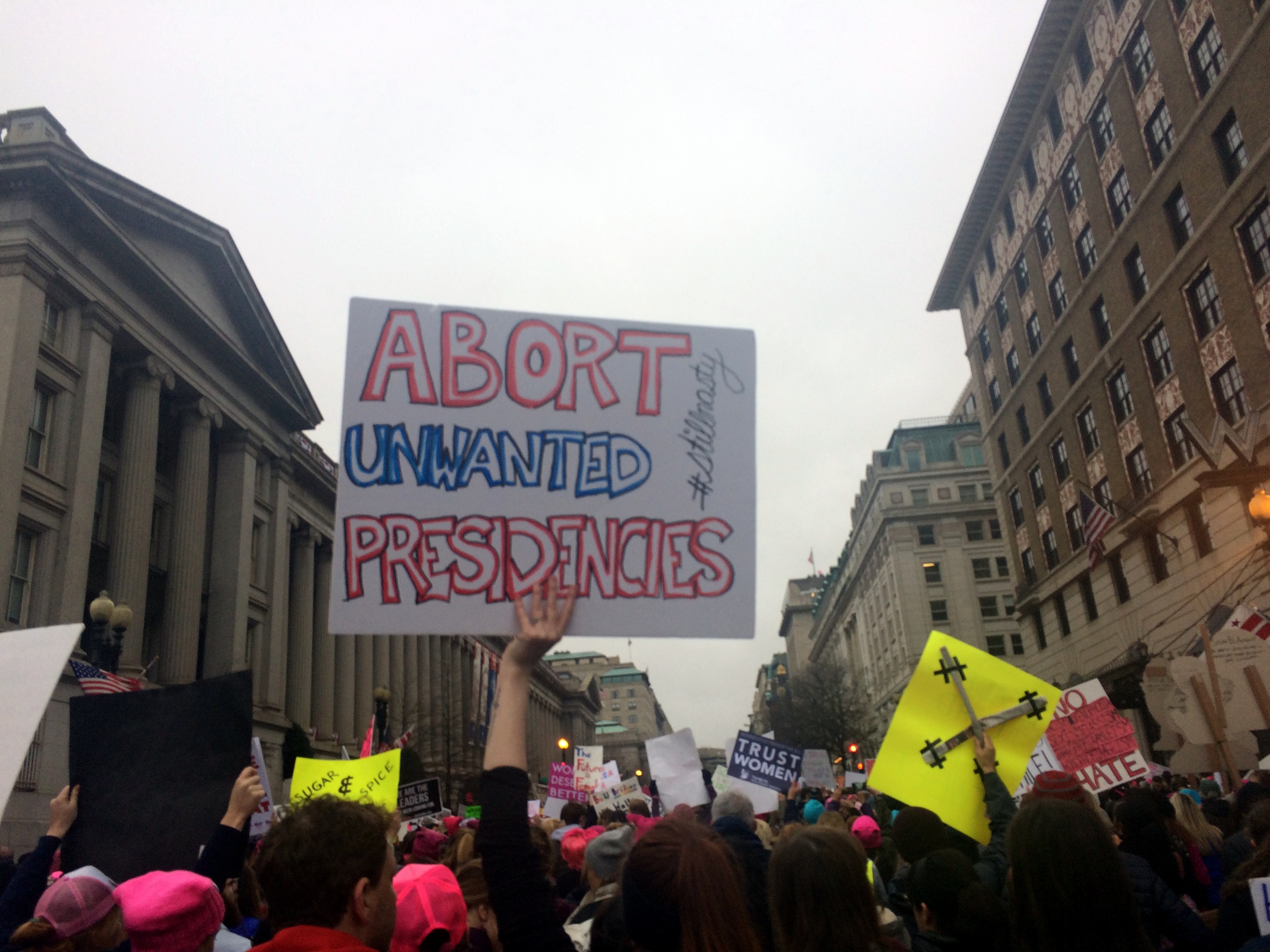 Image by Liz Lemon via Flickr / CC BY 2.0
On Friday, January 20th – hours after his swearing-in – President Trump signed an executive order compelling government agencies to rather ambiguously "ease the burdens" of Obamacare; meanwhile, the new administration and Congress continue their attempts to repeal the Affordable Care Act. Just three days after taking the oath of office, President Trump delivered on (at least elements of) several more of his promises: he signed a memorandum all but formally withdrawing the United States from the Trans-Pacific Partnership, stated his intent (as though we had not heard this before) to renegotiate the North Atlantic Free Trade Agreement with Mexico and Canada, and froze all federal hiring with the exception of the military.
Each of these actions corresponded to his goals as per his campaign and his official first speech as president. In his inaugural address, President Trump accused the United States of "[enriching] foreign industry at the expense of American industry, [subsidizing] the armies of other countries while allowing for the very sad depletion of our military." "One by one," he declared, "the factories shuttered and left our shores with not even a thought about the millions and millions of American workers that were left behind." Yet he espoused a form of hope: "We will get our people off of welfare and back to work rebuilding our country with American hands and American labor. We will follow two simple rules — buy American and hire American."
However, President Trump also claimed that "we all enjoy the same glorious freedoms." His actions of Monday, January 23rd sent a very different message.
President Trump's third executive order of the day blocked federal funds from going to health clinics across the world that provide safe abortions. The reinstatement of the Mexico City Policy not only directly endangers the health of pregnant individuals, it also threatens to prevent groups providing healthcare – including contraception, family planning, and HIV and abortion services – to millions of women, particularly the most vulnerable populations. Fortunately, there were six more old white men behind him to verify this really was the best decision for bodies that are ostensibly in no way their own.
The Human Rights Campaign also exposed the Trump Administration for removing outgoing Secretary of State John Kerry's apology for the "Lavender Scare" witch hunt in the 1950s and 60s, in addition to deleting information regarding LGBTQ pride month observances, the State Department's Special Envoy for the Human Rights of LGBT Persons, each recognition of LGBTQ individuals from the White House website, and the Department of Labor's report on LGBTQ worker rights.
Finally, White House Press Secretary Sean Spicer implied President Trump will push to move forward with the Dakota Access Pipeline. "I will tell you that areas like the Dakota and Keystone pipeline areas that we can increase jobs, increase economic grown, and tap into America's energy supply," he confirmed. "That's something that [Trump's] been very clear about." The project has been on hold since December when the U.S. Army Corps of Engineers denied a permit to Energy Transfer Partners to complete the final leg of the $3.8 billion pipeline until alternative routes were again investigated. The decision followed months-long demonstrations by the Standing Rock Sioux to protect their water, burial grounds, and land.
President Trump and Vice President Mike Pence have already proved dangerous to basic human rights. They have shown they do not want to make all of America great again. They have demonstrated that their fervent belief in patriotism only extends so far as it benefits their demographic. This nation was built on the backs of the oppressed, but it has always maintained its pursuit of liberty and justice for all. The Trump administration threatens to turn back the clock on the progress that has been made and to halt the many steps that still must be taken. We will not accept these actions.  As Senator Elizabeth Warren reminded the 45th president, "perhaps Donald Trump and the Republicans didn't get the message on Saturday, but we will not allow them to take… rights in this county or around the world back… not now, and not ever."
To continue to make your voice heard, the Action Checklist for Americans of Conscience provides a place to start each week. The writers at Essence send a powerful reminder of the importance of intersectional protest, and six-year-old Sophie Cruz proves to us that we all have the power to make a difference.