Cultural Affairs Commission Year-In Review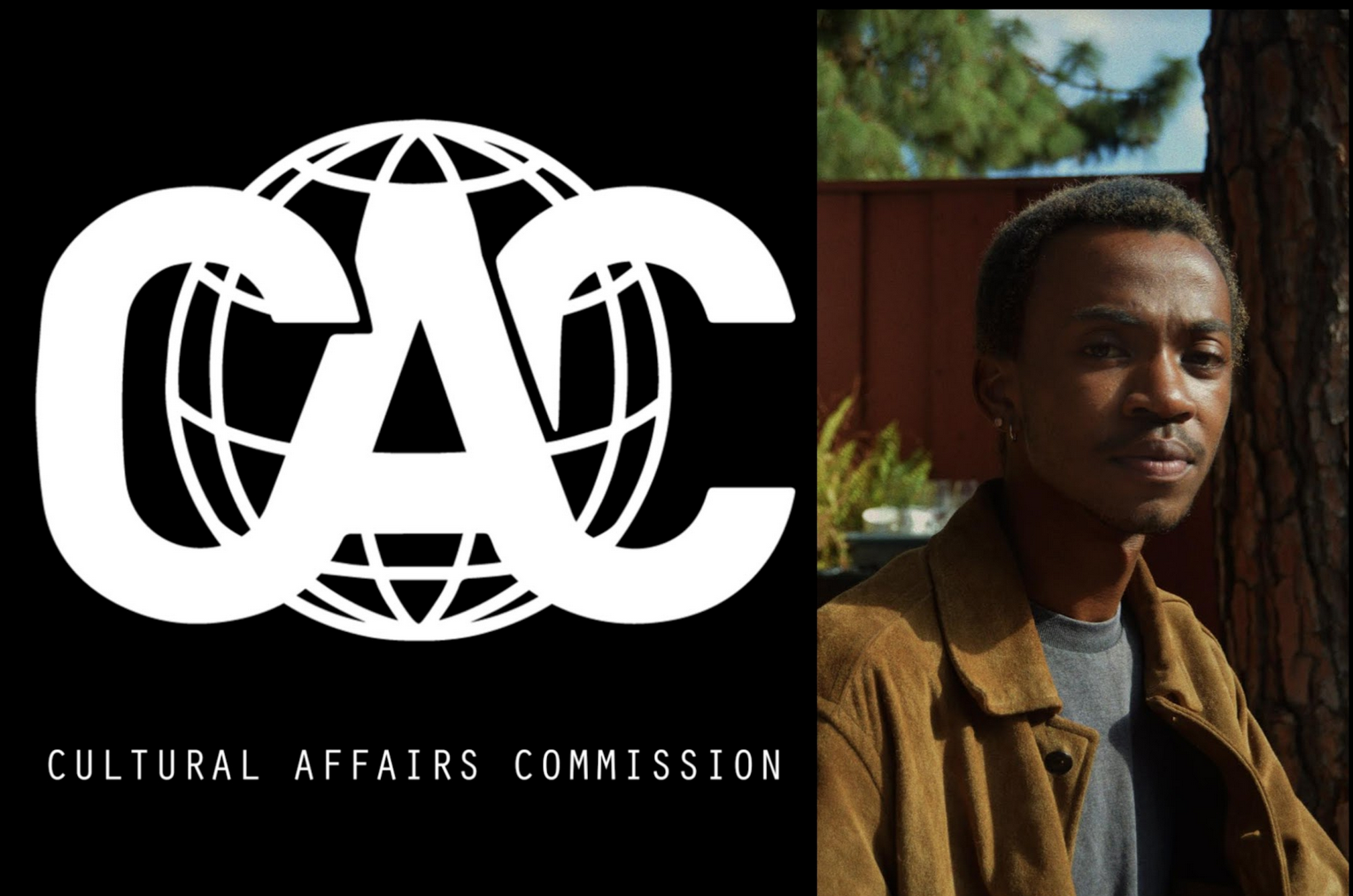 Image courtesy of the Cultural Affairs Commission
UCLA's Cultural Affairs Commission (CAC) is one of the 14 committees under the University's Undergraduate Students Association Council (USAC). The mission of CAC is to organize social, cultural, and politically relevant programming in order to facilitate dialogue and education among the student body. The hallmark of the commission is "edutainment," an interposition of education and entertainment, where art, culture, and activism can produce an environment where individuals can both enjoy themselves and learn about the diversity and contemporary issues of the world.
CAC has existed for over 50 years, and was one of the first four commissions created under USAC. The student organization came into existence as a result of the outrage of UCLA's African-American student body over not being heard from the University's administration, which reflects CAC's mission to increase campus diversity and educate the student body.
The commission produces various series, which are ongoing throughout the academic school year. These events include the Art Series, which highlights the talent of students and local artists; Worldfest, an annual week-long multicultural festival that aims to celebrate and showcase various cultures; and the annual Hip Hop Congress, a chapter of the national non-profit organization that aims to inspire creativity and activism through the evolution of hip hop.
The current commissioner of CAC, Malik Flournoy-Hooker, is a third-year gender studies major who is graduating this spring. Malik first became involved with the organization during the fall quarter of his first year on campus. After attending an event put on by the Word Series, which provides a space to showcase innovative performance arts, Malik was prompted to apply for membership in the CAC — where he quickly found a place and family in the commission.
During his three years at UCLA, Malik has observed the problematic culture that exists at the University, which inadvertently oppresses individuals on the basis of race, gender, religion, etc. This flawed culture is supported by the masses, based off of the fact that it propels many individuals forward; however it does so by means of oppressing other marginalized communities.
This problematic environment is one that the CAC intends to combat through the building of spaces that students can voluntarily enter if they wish to become informed and educate themselves. Through constructing a domain of equal dialogue, where individuals are able to both listen and share, important conversations can be had that bring the campus community closer to acceptance and appreciation of diversity.
The events produced by CAC are extensive. However, the primary highlights reflect the mechanisms by which CAC intends to carry out their mission statement. The key events of fall quarter included Bruin Bash, which was co-programmed with UCLA's Cultural Events Commission, and the event "Global Comfort Foods," which was co-programmed by CAC's Worldfest and USAC's Student Wellness Commission, and sought to explore different comfort foods and expose students to the global variation in the approach to mental health. Additionally, CAC ran several series, including Word on Wednesday and the Concert series.
This was followed by a winter quarter filled with February's Hip Hop Appreciation Month, which included numerous events. One of these events was a fashion show that served to highlight particular artists and icons that are representatives of their respective communities while simultaneously showcasing local designer brands. The month of appreciation was commenced with Hip Hop Explosion, a concert put on at UCLA's Sunset Recreation Center. Headliners for this event included Siya, an openly lesbian rapper from Brooklyn, New York, and Rico Nasty.
To Malik, events such as Hip Hop Explosion attested to the de facto sidelining that female rappers face. The event garnered a relatively low turnout, which Malik views as a result of the all female lineup, which further solidified the need to support women in the rap industry and the need to support female artists in general. Winter quarter also featured CAC's Worldfest week, which consisted of week long programming that sought to educate attendees about different parts of the world, featuring events such as mediation and Bruins in the Kitchen.
So far, spring quarter has featured numerous events, perhaps one of the most expertly named being "Bruins in the Kitchen: Food from Sh*thole Countries"— A play on Trump's use of the term "shithole countries" to define the regions of the Global South that some U.S. immigrants are from. Events such as this epitomize the mission statement of CAC, to use entertainment to promote diversity and activism. One of the the commission's biggest events of the quarter "Jazz Reggae Festival at UCLA" took place on May 28  at Sunset Recreation Center, commemorating the academic year!
In addition to putting on events of its own, CAC also works to co-program with other student organizations on campus, including USAC's Student Wellness Commission, UCLA's LGBT Center, the Muslim Students Association, Bruin Political Union, etc., in addition to hosting events with various members of USAC.
This academic year, Malik set several goals for the commission, including increasing CAC's co-programmed events, boosting CAC's presence on campus, and acquiring sufficient funds to allow CAC to maximize its potential. Malik also hopes that the future holds in store more efficient mechanisms for communication in order to provide and receive information directly, the garnering of a larger following on social media in order to get CAC's name and mission out into the general student body, and even further opportunities for co-programming with student organizations on campus.
Additionally, Malik believes that CAC's future is to become a "super group" on campus, one which the student body keeps themselves updated on continuously. The commissioner also believes that expanding its member base is important through creating a larger "family" within the organization. Malik further imagines a  mentorship program in order to facilitate friendships immediately upon joining the commission. An arena that CAC has only briefly touched upon is the expansion into the greater LA area, and Malik hopes that next year will provide the organization with the opportunity to become a prominent player throughout the city. In particular, Malik hopes to see CAC become involved in outreach in LA schools. Such involvement could help promote the values of diversity and dialogue among adolescents.
In spite of graduating this year, Malik is confident in the incoming commissioner Serena Khasawneh to spearhead CAC and lead the organization to greatness. Serena ran on the platform "For the People", and her campaign stood on the pillars of transparency and genuinity, urging voters to reach out and get to know her on a personal level. She proposed three key events that she plans to pursue, including GROW Fair, which are social justice workshops; commUNITY, an initiative to provide resources to student organizations to pursue their goals; and cLAim, a database to combat gentrification. Like Malik, Serena is passionate about the mission and values of CAC, and presented a dedicated platform for her election campaign. The future of CAC is incredibly bright, and the commission's growth in the upcoming year is something every student should be excited for!