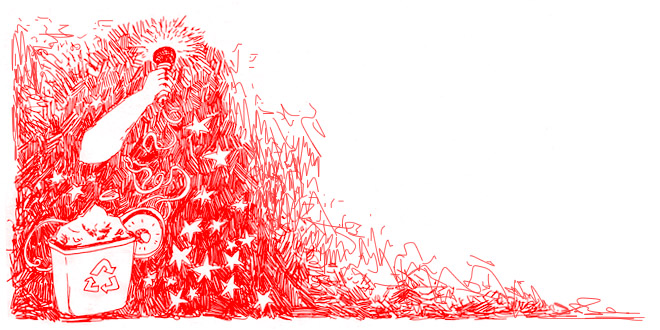 For nearly three years, the American Federation of State, County, and Municipal Employers (AFSCME) Local 3299 has been engaged in protest with the University of California over labor disputes due to outsourcing, income inequality, and illegal labor practices.

AFSCME Local 3299 is the largest employee union of the University of California and the largest private employer in the state of California. It represents more than 25,000 employees across 10 campuses. Since 1948, the union has stayed committed to "a proud tradition of representation, solidarity with working families across California, and relentless advocacy in support of social justice and economic opportunity."

The Democratic National Committee (DNC) initially planned to hold the sixth Presidential Primary Debate at the University of California, Los Angeles, but recently decided to change the venue as a result of successful protesting by AFSCME Local 3299.

Kathryn Lybarger, President of AFSCME Local 3299 and California Federation of Labor, AFL-CIO, formally called to change the venue on Nov. 5. "AFSCME Local 3200 has called for the speakers boycott because of the University of California's continued role in contributing to economic and racial inequalities at the University of California and across the state of California," she wrote to the five presidential candidates via email. "AFSCME members are amongst the lowest-paid and most diverse workforce at the University of California—91 percent are women or people of color."

The DNC made no hesitation to honor the wishes of the local union. DNC Senior Advisor Mary Beth Cahill released a statement on Nov. 6: "In response to concerns raised by the local organized labor community in Los Angeles, we have asked our media partners to seek an alternative site for the December debate."

AFSCME responded,"Just as our next President must work to heal the divisions in our country, they must also work to confront the staggering inequality and mistreatment of low wage workers that have become all too common in today's economy," the union shared in a statement. "While a change of venue for this debate is no doubt inconvenient, it pales in comparison to the effect that the University's lawless outsourcing practices are having on thousands of families and communities across California."

While this is a great victory for the union, it does not directly change the actions taken by the University of California, which continues to exploit its workers to its own advantage.

AFSCME Local 3299 engaged in a state-wide strike on Wednesday, November 13 to call attention to the six new Unfair Labor Practice charges they recently filed with the California Public Employment Relations Board. The charges assert that the UC is in violation of both state laws and its own university policies. Students and faculty were invited to join the picket line in support of AFSCME workers.