Doctor Who: Nine Women to Fill the Capaldi-Shaped Hole in Our Hearts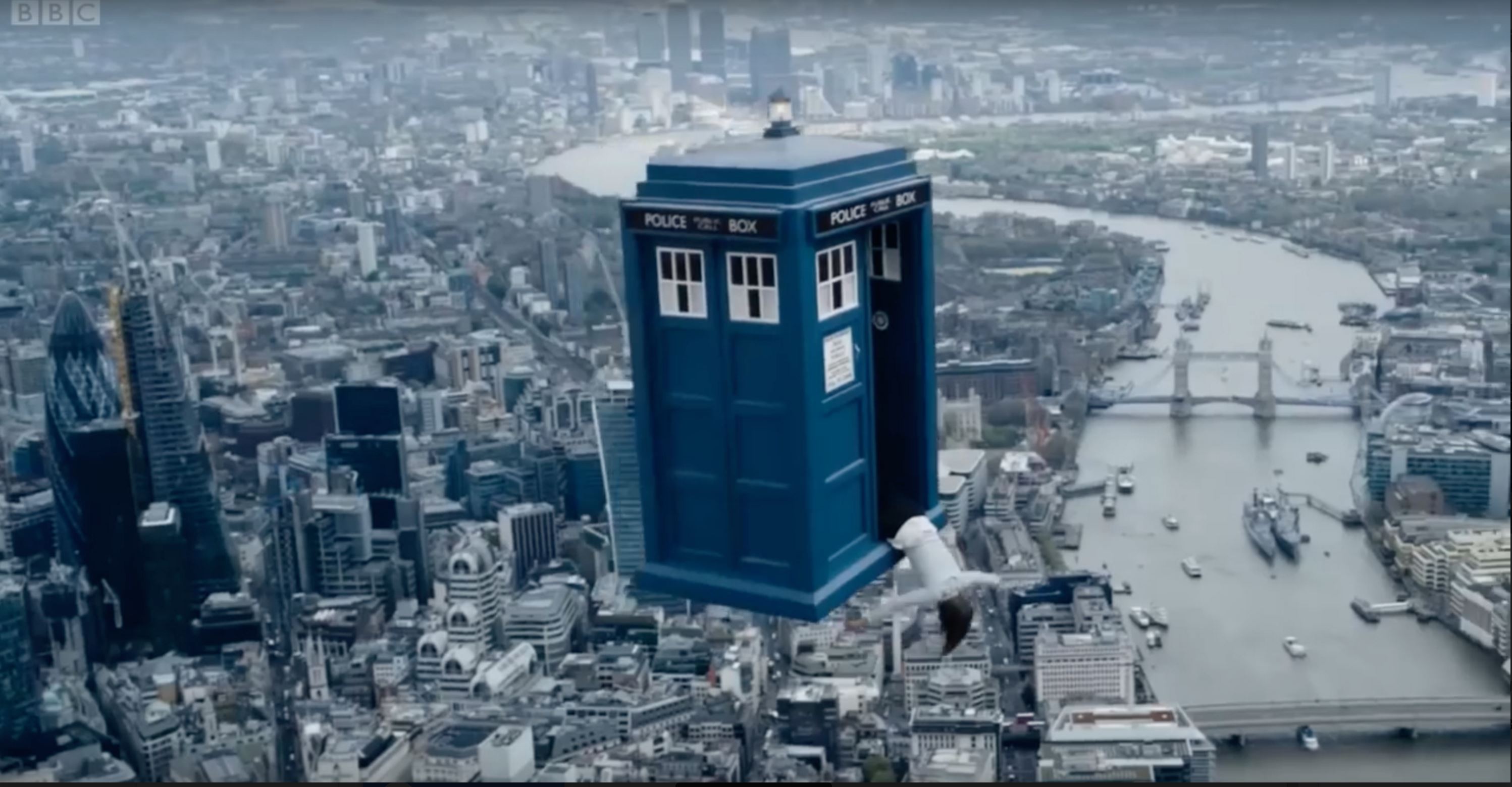 Picture via the official Doctor Who Youtube. / CC BY 2.0
Peter Capaldi announced on January 30th that he was stepping down from his role in "Doctor Who" at the end of the year. This will coincide with the end of Steven Moffat's time as showrunner, leaving the new guy, Chris Chibnall, with the task of picking his own Doctor. This is not unlike Moffat's situation when he took over for previous showrunner Russell T. Davies, although we don't know yet whether there will also be cause for finding a new companion.
We still have a full season and a Christmas special with Capaldi to look forward to, but December 2017 should be the last we see of the thirteenth doctor, and the first we see of the fourteenth. So, who will be next?
While rumors and speculations are already spreading all over the internet, with everyone creating lists of possible candidates and bookmakers taking bets, we thought we'd get in on the fun.
Historically, the Doctor has always regenerated into a white man, because in the unlimited sci-fi world of time travel and aliens, bending gender and race was clearly too much of a stretch. It has however since become canon that white male time lords actually can regenerate into women. Even women of color, fancy that. And there's no witchcraft or obscure feminist blood rituals involved.
We mainly owe this to Moffat. He has anchored the possibility of a female Doctor in Whovian lore, starting within minutes of his tenure, with eleventh Doctor Matt Smith's panicked cry "I'm a girl?" after regenerating, and later culminating when the Doctor's famed arch enemy, the Master, became the Mistress, or Missy, played brilliantly by Michelle Gomez. And if you're still frightened by the revolutionary idea of a non-white/non-male hero taking over your favorite sci-fi show, stop reading, or maybe take a look at this.
Here's our pick of 9 British women we could watch move into the Tardis next year.
1.Hayley Atwell
The "Agent Carter" actress is a big favorite for many fans. Her Marvel show has been cancelled, so she is free to take on a new part and delight a whole other fanbase with her witty, commanding presence. Oh, and she has actually gone on record to say she wanted to play the Doctor.
2. Phoebe Waller-Bridge
Her Amazon show "Fleabag's" first season was funny, intelligent and heartbreaking all at the same time. Sound like anything we know?
3. Zawe Ashton
Picture by Guardian Culture via Youtube. / CC BY 2.0
The deadpan badassery she shows off in "Fresh Meat" would make a promising Doctor. She's already had a small role on the show's eighth season, but it wouldn't be the first time a guest star was recast as a regular (think Karen Gillan and Peter Capaldi, both appearing in series four episode "The Fires of Pompeii" or Freema Agyeman's part in the series two finale.)
4. Michaela Coel
A sense of humor is essential to the Doctor, and Michaela is hilarious on her show "Chewing Gum." Even though her work has been mostly comedic thus far, don't tell us those big eyes couldn't hold the gravitas and passion necessary for the Doctor's darker side.
5. Olivia Colman
Also a former guest star, her name keeps getting brought up in relation to the new Doctor. This might be because she was Chris Chibnall's leading lady in his popular drama "Broadchurch", or maybe simply because she's a great actress with a wide range.
6. Angel Coulby
Picture by Merlin Official via Youtube / CC BY 2.0
She gracefully played Guinevere in "Merlin", another successful British show for young adults, but has not been seen in any major roles since, giving the impression she hasn't shown all she can do yet. Perhaps this could be it?
7. Christel Dee
Weird choice? Yes. But hear us out. Christel is the entertaining presenter of "Doctor Who: The Fan Show", and if you've ever watched it, you might have noticed her carrying that cool Doctor-y vibe with her. Not to mention, it never hurts to have a true Whovian piloting the Tardis. (Peter Capaldi was a self-professed fan before taking on the role, too.)
8 & 9. Out-of-competition: Tilda Swinton and Helena Bonham Carter
These two actresses are popular choices to play the alien hero; Tilda for her otherworldliness, Helena for her whimsical exuberance. It does seem a long shot to have such big names cast in a role which has usually been reserved for relatively new actors, but one can dream!