Eating Disorders Awareness Week: Body Acceptance Art Space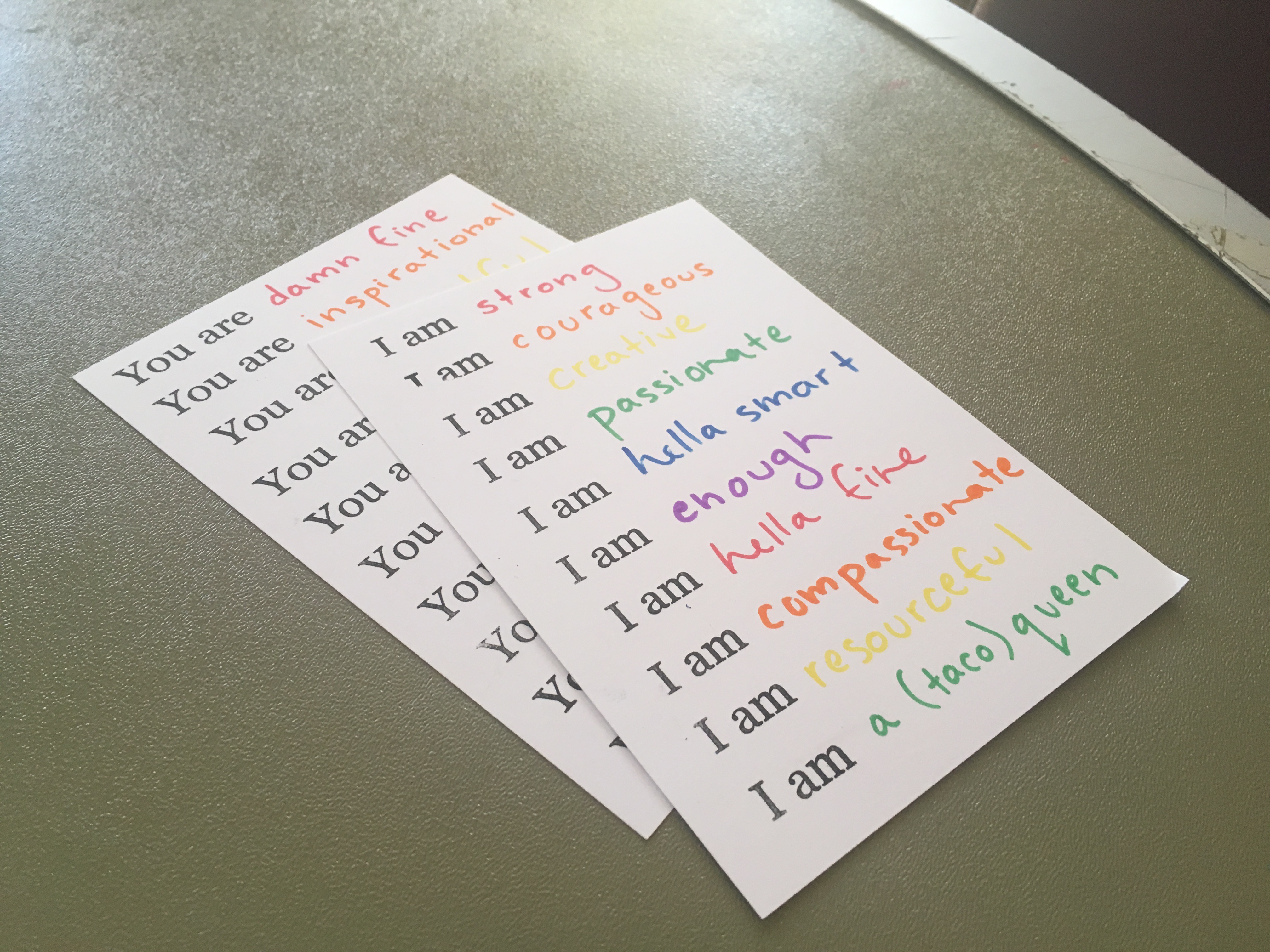 Photo by Erin Nishimura
Resilience was the theme for this year's Eating Disorders Awareness Week. Co-programmed by the UCLA Student Wellness Commission's Body Image Task Force and Active Minds, the week's events were meant to encourage resilience both for recovery and against the pressure to have the ideal body.
The "Speak Your Mind: Disordered Eating Panel" was held on February 28, and featured panelists who spoke to their own experiences with disordered eating. Additionally, "My Broken Reality" was held on March 2. The event consisted of a short film screening, a talk by student members of Active Minds, and a discussion, all centered around the intersection of body dysmorphic disorder and eating disorders.
Besides discussion, another way shown to encourage resilience against eating disorders is through art. The "Body Acceptance Art Space" event, held on March 1 in the Kerckhoff Grand Salon, let students decorate bowls, spoons, and affirmation cards however they wanted. Paint and brushes were both provided. The event's planners chose to provide bowls and spoons because of the complex relationship that many people with eating disorders have with food, said Sarah Kim, a third-year student and the Events Director for Active Minds. Therefore, decorating symbols of that relationship with food can be therapeutic.
Kim elaborated that the purpose of the space was to use art as a means to promote healthy body acceptance, and pointed to the affirmation cards as an example. Stamps with the words "I Am" and "You Are" were provided with blank cards to encourage participants to describe themselves and their friends with positive, non-physical descriptors. The prompts were meant to help participants see themselves as more than their weight and more than a number.
Events such as this art space are necessary and relevant to many undergraduates, for "95% of those who have eating disorders are between the ages of 12 and 25," according to the Multi-Service Eating Disorders Association (MEDA). Additionally, eating disorders affect people of all ages and genders, and "have the highest mortality rate of any mental illness." Eating disorders need to be talked about, and using art to encourage recovery is a creative way to start the conversation.
If you or someone you know wants to get help for an eating disorder, the National Eating Disorders Association's (NEDA) helpline can be reached at (800) 931-2237. NEDA's helpline volunteers are trained to provide resources, support, and treatment options. Additionally, their Click-to-Chat and text message options can be found on their website.