Event Review: "Red Nation Film Festival: Two Spirit Film Series"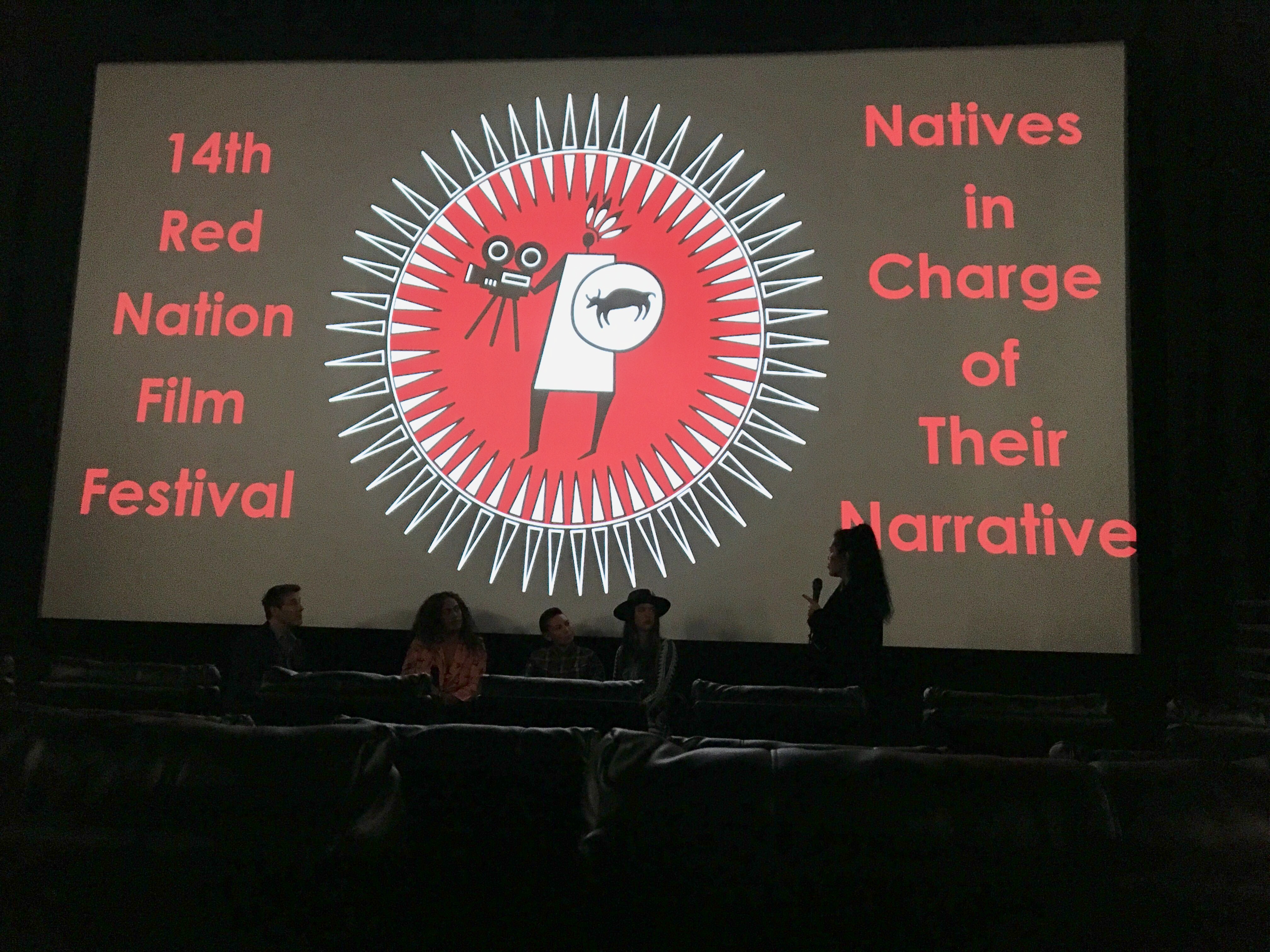 Image by Megan Anderson
The Laemmle Monica Film Center, Arclight Cinema Hollywood, and the Linwood Dunn Theatre are showcasing films made by American Indian and Indigenous filmmakers as part of the fourteenth annual Red Nation Film Festival. The Red Nation Film Festival was founded in 2003 by actress and filmmaker Joanelle Romero. Romero, of Apache, Cheyenne, and Spanish Sephardic Jew descent, boasts a long history of activism for American Indian and Indigenous representation. She was recently nominated as a member of The Academy of Motion Picture Arts & Science.
This year, the festival runs from November 8th-19th. It intends to introduce talented and long-neglected American Indian and Indigenous Filmmakers to the mainstream public, while challenging racism and stereotypes surrounding American Indian and Indigenous peoples.
Forty-six films were selected to be showcased at the festival, twenty-two of which were directed by women. The festival also includes a film series spotlighting the experiences of Two Spirit peoples.
"Two Spirit" is an umbrella term that refers to the historically mixed gender roles and gender fluidity of some American Indian and Indigenous peoples. While hegemonic society imposes a strict binary between and within sexuality and gender, the term "Two Spirit" acknowledges the range of experience within these concepts, and the long history of what is commonly thought of as trans and queer people within American Indian and Indigenous communities.
On November 12th, as a part of a partnership between the Red Nation Film Festival and Outfest, two films directed by women about Two Spirit peoples were presented: Sunday Fun Day and Your Way Back to Me. Sunday Funday is a short, written and directed by Dianna Fuemana, and Your Way Back to Me is a documentary directed by Alexandra Dietz and starring Hannah Sheridan/Vanaheo'o/Sage Woman.
Sunday Fun Day, a fifteen-minute long short with minimal dialogue, features a Fa'afafine teenager, played by Freeda Fuelagi Fuemana, the director's daughter, and her single mother in New Zealand struggling to find their place in a hostile system. Fa'afafine is a Samoan term that can be literally translated as 'in the manner of a woman.' It is commonly taken to mean a person who is assigned male at birth, but who embodies both femininity and masculinity within a third, and entirely separate, gender.
Freeda Fuelagi Fuemana, and her on-screen mother, Fiona Collins, provided powerful performances, bringing a tangible solidarity and strength into their attempts to grapple with a community unwilling to accept them.
After the screening, Dianna Fuemana explained that the film was in response to transgender violence. She saw a stark difference between her own family's acceptance of their Fa'afafine daughter and the outside world's assault against people like her.
Your Way Back to Me follows Hannah Sheridan and the challenge of returning home after the death of her father and grandmother. The film also focuses on Hannah's multi-faceted identity as a Navy veteran, a lesbian, Two Spirit, and a half Cheyenne and half Kiowa person. The documentary had incredible intimacy, assisted by Sheridan and Dietz's romantic relationship, but provoked by the expertise of the composition. The story is engaging, fast paced, and each shot flows beautifully into the next. The film highlights Sheridan's process of reconnecting to her family, their mourning rituals, and dancing, after ten years apart.
Sheridan and Dietz emphasized that they wanted to tell an Native American story that wasn't just about cliches, like living on the reservation and alcoholism. As Dietz mentioned, according to the Office of Minority Health, only 22% of American Indians and Alaska Natives live on reservations or other trust lands. Your Way Back to Me tells a universal story through a much needed Native American lens.
The Fourteenth Red Nation Film Festival runs until the 19th, and movies will be shown the until 16th. The RNCI Red Nation Awards Show, an event honoring the artistic accomplishments of American Indians, will occur on November 18th. The festival will culminate in an Indigenous Women's March Against Climate Change on November 19th, bringing the messages and themes of the festival into a voice on the streets.