Event Review: Word on Wednesday x I Love My Body Week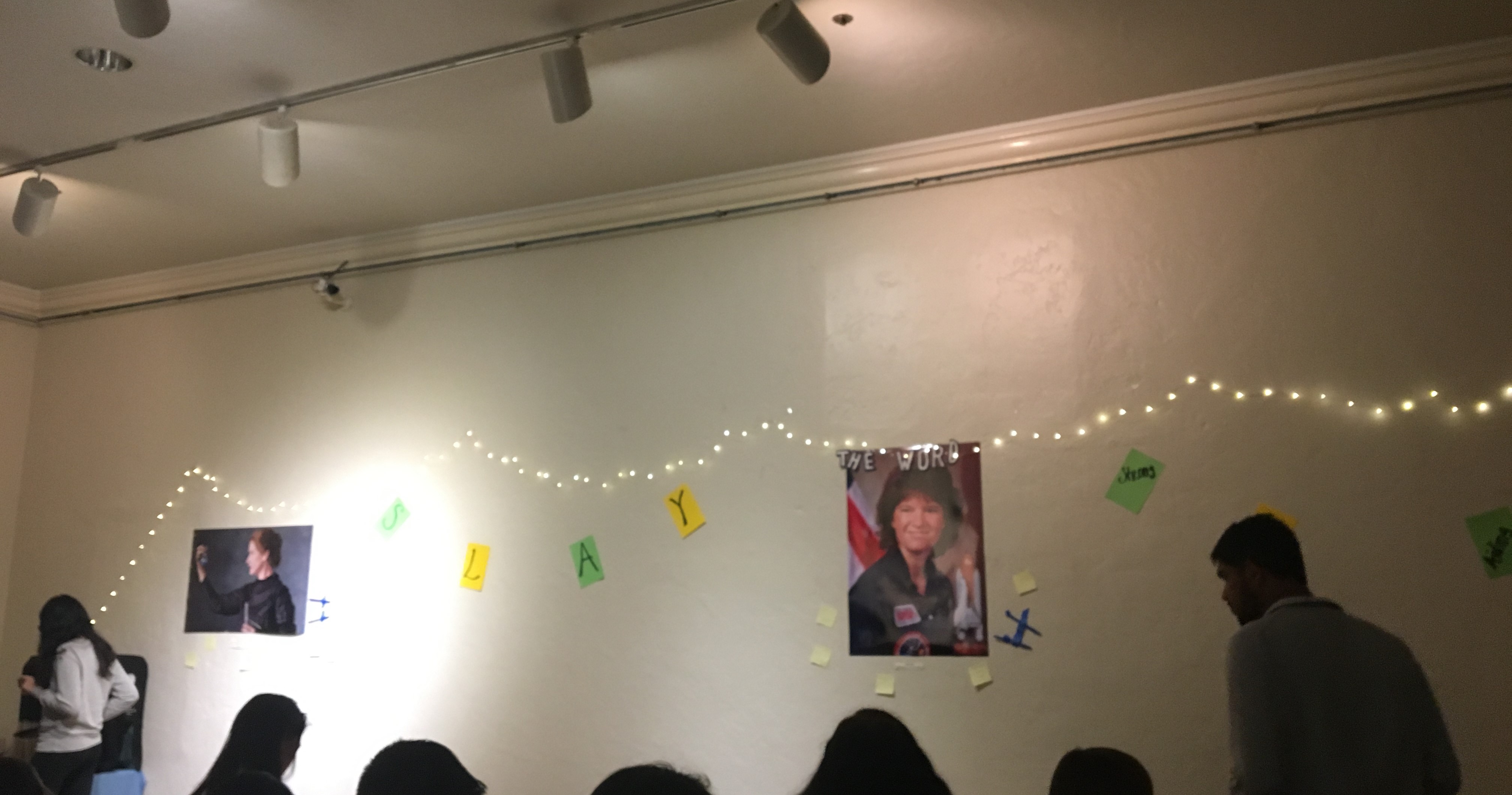 Each Wednesday evening, the Cultural Affair Commission's (CAC) series "The Word on Wednesday" hosts an open-mic space on UCLA's campus. This safe space is open to the public and features slam poetry, spoken word, music, rap, and much more, and has a strong focus on respective for sensitive material and audience support. As such, the relationship between audience and speaker is like no other. Recently, CAC co-programmed with the Body Image Task Force, a subgroup of the Student Wellness Commission, to bring awareness to body image issues as part of the "I Love My Body Week" event on UCLA's campus.
The Word's space in Kerckhoff Art Gallery featured a chalkboard set up for visitors to express their thoughts about their own bodies, with the prompt "Dear Body…" This board was, according to hosts, about establishing a relationship with one's body and communicating with it, whether that be in the form of grievances, love letters, etc. One most touching inscription dictated, "Prepare yourself for love." The event also featured "Fish Bowl questions," a classic for "The Word," in which audience members were asked to reflect on various questions, such as "When do you feel the most beautiful?"
The evening that followed focused on body-related issues, with themes of drug use, mental health, eating disorders, self-perception, sexual relationships, beauty, and much more. Several pieces addressed the struggles of people of color in the widespread establishment of eurocentric beauty standards in American culture, as well as cultural appropriation. One speaker in particular struck a personal chord, by noting that "you cannot watch your body grow if you are not here."
All in all, the words spoken in this space reflected a discussion on body image that can be rare to find. It reflected thoughts from an intersectional perspective, and addressed the intrinsic humanness of struggling with self-love, regardless of sexuality, ability, race, or gender.