Featured UCLA Feminist: Abbey Chapman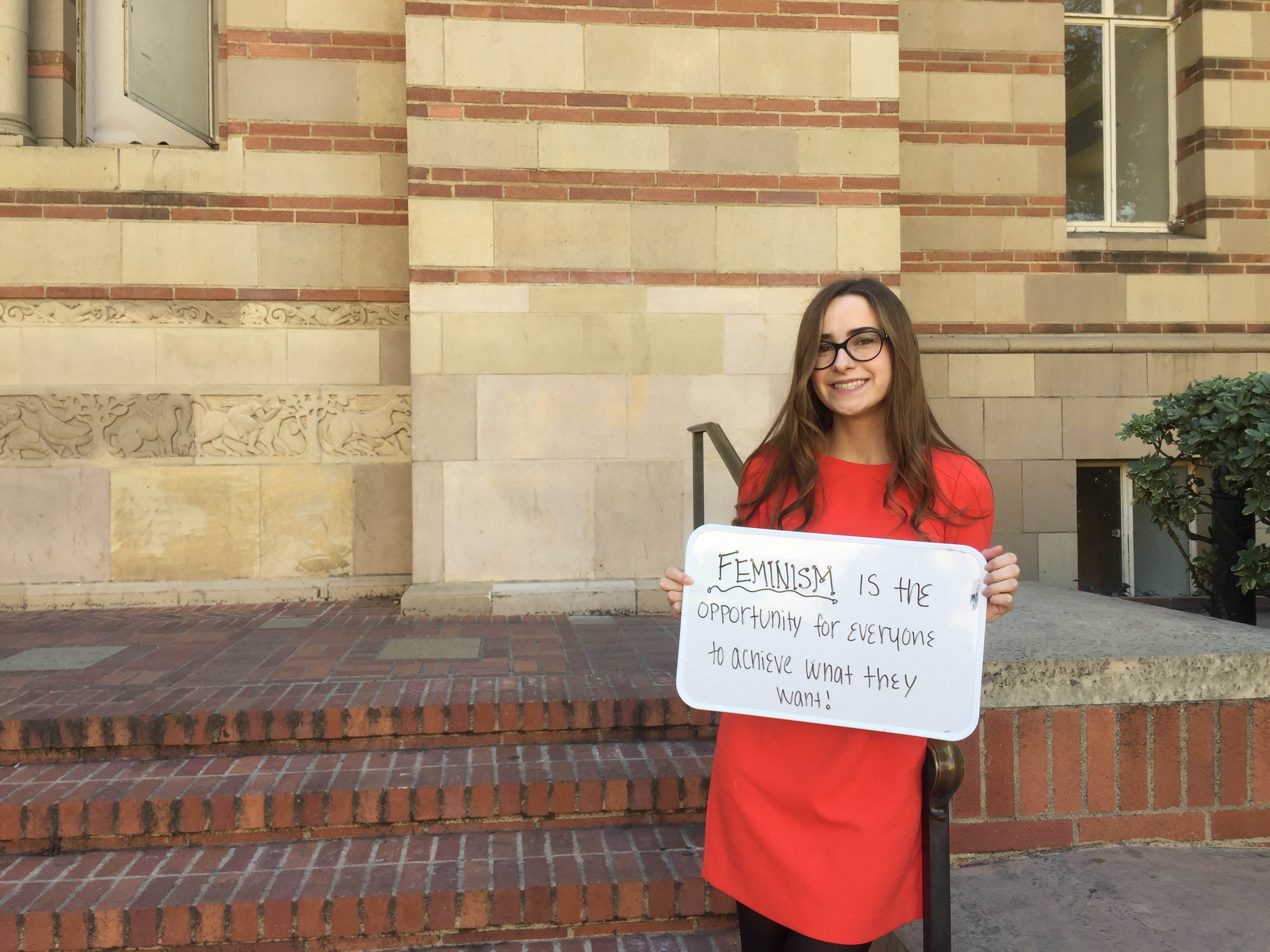 Photo by Laine Gruver
According to second-year Business-Economics student Abbey Chapman, feminism gives the opportunity for everyone to achieve what they want out of life, be that a CEO, or stay at home mom. In her own life, Abbey combines feminism with political action as president of the Bruin Democrats. She is responsible for leading weekly club meetings, as well as representing the club on campus and the greater Democratic Party.
Abbey's position as president has strengthened her feminist stance. Elaborating on this, she said, "being the president of Bruin Democrats has made me more aware of how women are treated even in a liberal college club." She additionally spoke to the necessity of encouraging the participation of women in the club setting, saying, "it's important when you're in a leadership position to make sure that you advocate for other women to be in leadership positions." In the Bruin Democrats club, almost half of the board members are women, demonstrating the importance of this advocacy.
When Abbey described her 'feminist awakening,' she recalled that "it seemed easy to join the movement." Growing up, Abbey was inspired by the numerous strong women in her life, primarily her mother and her teachers. Her realization that the feminist movement essentially encapsulated this inspiration prompted her to identify as feminist.
Identifying as a feminist has largely impacted the way Abbey interacts with other women. She asserts that feminism encourages her to empower women in her everyday life, especially in the sense of eliminating unnecessary competition between women.   
In terms of the future as it relates to feminism, Abbey is realistic about the amount of improvements that need to be made, particularly with normalizing intersectionality. She thinks "the feminist movement has a lot of work to do going forward making sure its inclusive to all women no matter their race, sexual orientation, or gender association."