Featured UCLA Feminist: Ari Garcia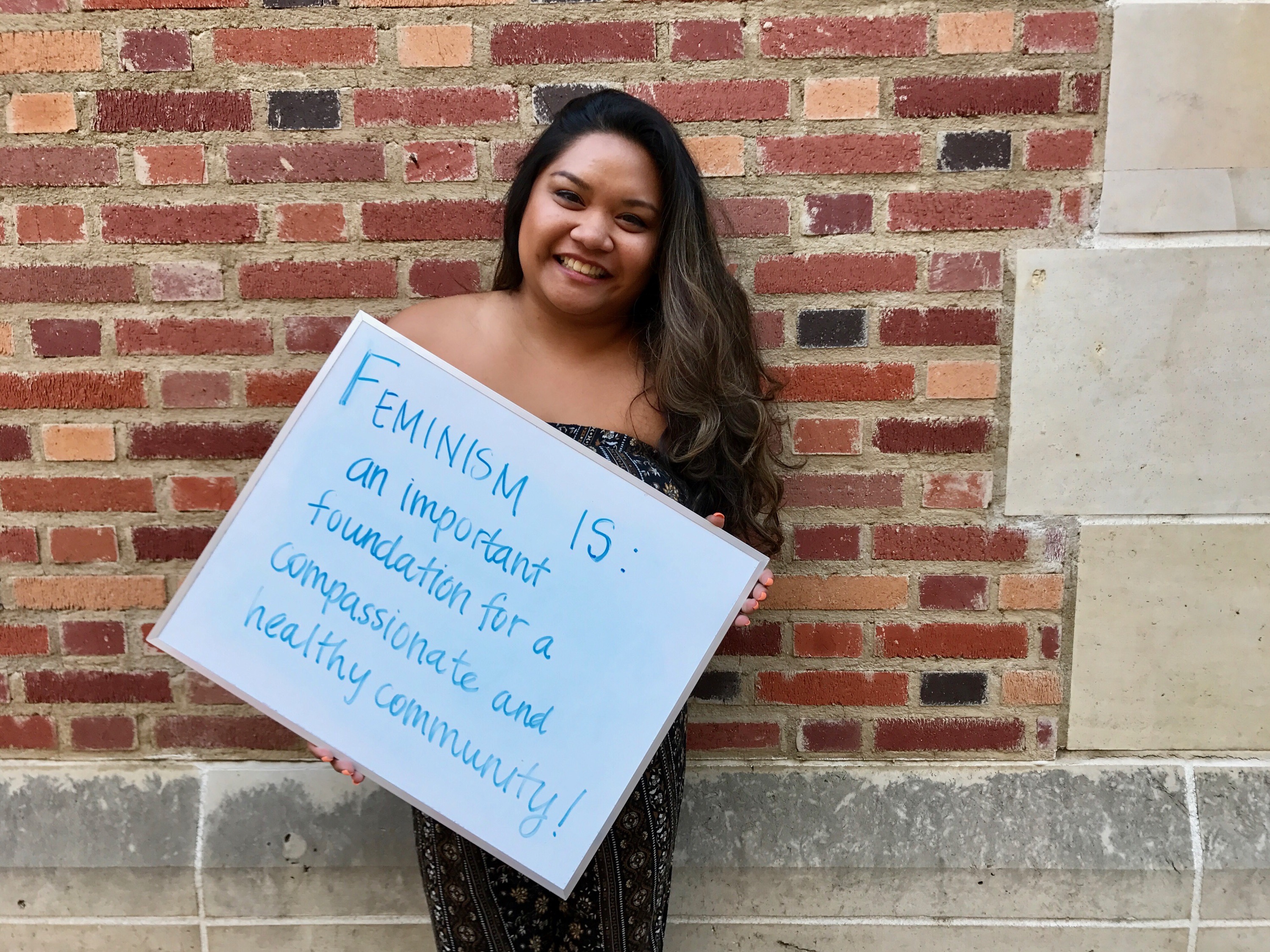 Photo by Julia Chen
In just two years, fourth-year political science student Ari Garcia will have produced eight mainstage shows at UCLA as the Artistic Director of HOOLIGAN Theatre Company, a completely student-run theatre company at UCLA. As the Artistic Director, she leads a growing company of over 200 UCLA students along with Managing Director Amanda Faucher, and develops a creative vision for each HOOLIGAN season.
Ari's passion for theatre and the arts is deeply rooted in her experience as an intersectional feminist. She says, "I identify myself as a motivated, young woman of color who is pursuing the arts. Being a feminist has shaped me in the sense that it gave me a strong community that raised me up when I felt defeated, and it gave me the self-confidence to stand up for myself as well.
One of Ari's main objectives as Artistic Director was to produce shows that would increase minority representation and present an array of diverse experiences on stage. Under her leadership, HOOLIGAN has done just that.
In the fall of 2015, HOOLIGAN produced "RENT," a musical highlighting the struggles of marginalized communities of color, queer communities, and the HIV and AIDS epidemic, followed by a production of "In the Heights," a musical about a Latinx community living in Washington Heights. HOOLIGAN's April production of "Anything Goes" and their upcoming play, "Stage Door," both feature prominent and strong female leads.
Ari's excitement for these shows stemmed from a frustration with the predominantly white theatre community that tends to center on white stories and cast white actors. "Popular shows like 'Legally Blonde,' 'Hair,' and 'Thoroughly Modern Millie' were written for white people, and there aren't many opportunities for people of color to shine in the spotlight," Ari explains. "Since becoming a producer for HOOLIGAN, it has been a prominent goal of mine to create more spaces where us minorities can succeed, simply by choosing more shows that centered around a minority group or had an ambiguous storyline that didn't require a white person as the lead."
"When it comes to specifically acting on equal representation, the theatre world tends to lag behind the rest of the entertainment industry," she says. "There are two reasons for this, I believe: one is that beloved plays and musicals are so outdated that they generally don't have the infrastructure for minorities. The other reason is that the artistic teams don't actively seek out minority talent, resulting in a white-majority community."
After graduating in June, Ari will be working as a Company Management Fellow at Arena Stage, a theatre company in Washington, D.C. which prides itself on telling diverse stories that hold political and historical significance. "I will be working on a new play series that they commissioned, called the 'Power Plays,' which are all centered around the powerful politics that have shaped our nation — bringing light to the shameful parts in our past as well as the highlights. As a political science major pursuing theatre, this was perfect!"
Ari's work in the theatre world is just beginning. Her commitment to intersectional feminism and her experience bringing minority representation to UCLA's theatre scene give her a unique perspective to bring to future projects. "To me, it's important to be conscious about feminism and equality when working in the arts. There's such beauty in storytelling, and when done right, it can make people think about reality and work towards the betterment of society."