Featured UCLA Feminist: Ashley Denktas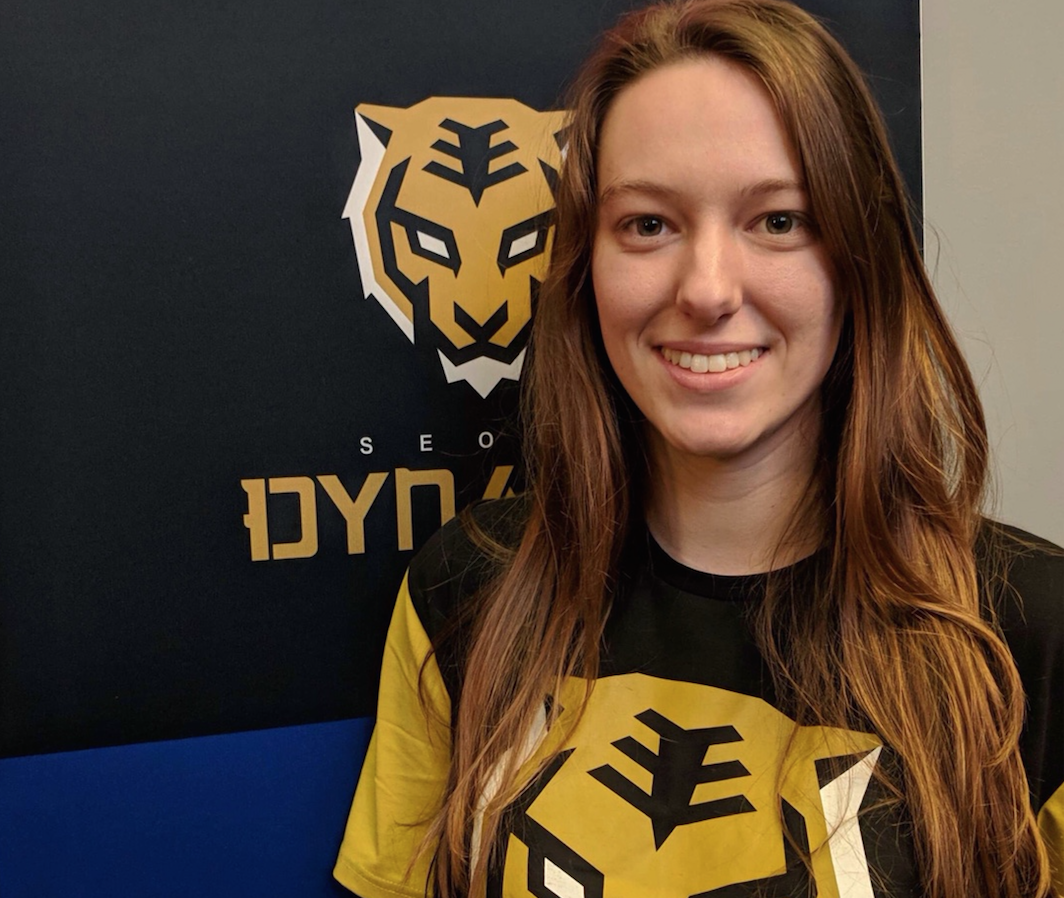 Photo courtesy of Ashley Denktas
Ashley Denktas steps up and speaks out in a stereotypically male-dominated field. She is a third-year geography student, a leader in esports on campus as a board member of UCLA Esports, vice president of Bruin Gaming, and head coach for UCLA's junior varsity "Overwatch" team.
For Ashley, feminism is about advocating for women's issues and highlighting diverse voices even when it's not the easiest thing to do. In college, feminism taught her "how to have a voice and not be afraid to voice opinions," especially in traditionally male settings. In her various leadership roles in esports organizations on campus, Ashley uses this confidence to make decisions for the growth of esports on campus, through suggesting sponsorships and partnerships to create events appealing to all UCLA gamers.
Ashley became interested in gaming, when, through video games, she built a community of friends across the country. Gaming was a positive social sphere where she made lasting friendships. While Ashley believes gaming can provide avenues to create communities, she has experienced the toxic misogyny long associated with gaming culture.
"If someone hears you're a woman in the game chat, you're immediately bombarded with comments that suggest you're not going to win the game," she stated. But Ashley says the environment at UCLA is markedly different.
Ashley notes the increasing comfort levels of women participating in the gaming culture —, at UCLA and beyond. As esports grow "more mainstream," the interest reaches a wider audience. Ashley believes the presence of women in leadership in esports events and social media is key to creating a positive environment for women participation. She looks up to women leaders in the industry who share their views on feminism in gaming via social media. In terms of gaming culture, Ashley says a woman's leadership presence makes men "more aware of what their actions and words can do," breaking down a toxic culture. She works to create a similarly welcoming environment for female students at UCLA in her own leadership position.
Representation in game, as well as in the industry, is crucial moving forward. Ashley's favorite game is "Overwatch," and in her experience, "Overwatch" seems to have one of the largest and most vocal female audiences in esports. Overwatch League events were the first  gaming events Ashley had seen events wherein "over half of the arena [were] girls." Ashley credits her own interest in Overwatch to the "unique characters" that represent a diverse audience, namely that the game cast is comprised of about half women characters — a rarity in the video game industry.
"Before 'Overwatch,' not many games allowed me to play as a girl," Ashley said, citing "Overwatch's" female characters as part of her love for the game. "The female characters are not there [just] for show," and instead are powerful characters that have a large influence on the game.
Ashley hopes to see more women signed to professional esports teams as the next step towards gaming inclusion at the industry level. She believes the larger gaming culture that remains overwhelmingly toxic to women still influences team's decisions to sign women, citing cheating accusations towards Overwatch League's only female player,  Se-yeon "Geguri" Kim as misogynistic backlash. Ashley believes with more women visible at the professional level, the misogynistic gaming culture will be diminished and girls would be more likely to participate in gaming.
Ashley sees esports growing in popularity and bolstering a positive future for women in the gaming industry. "Esports gives women an even playing field on the competitive side," Ashley says, contrasting this to traditional sports where men and women do not compete together. As success in esports is not reliant on athletic ability, "anyone can play a video game enough to be good."