Featured UCLA Feminist: Ava Katrina Corales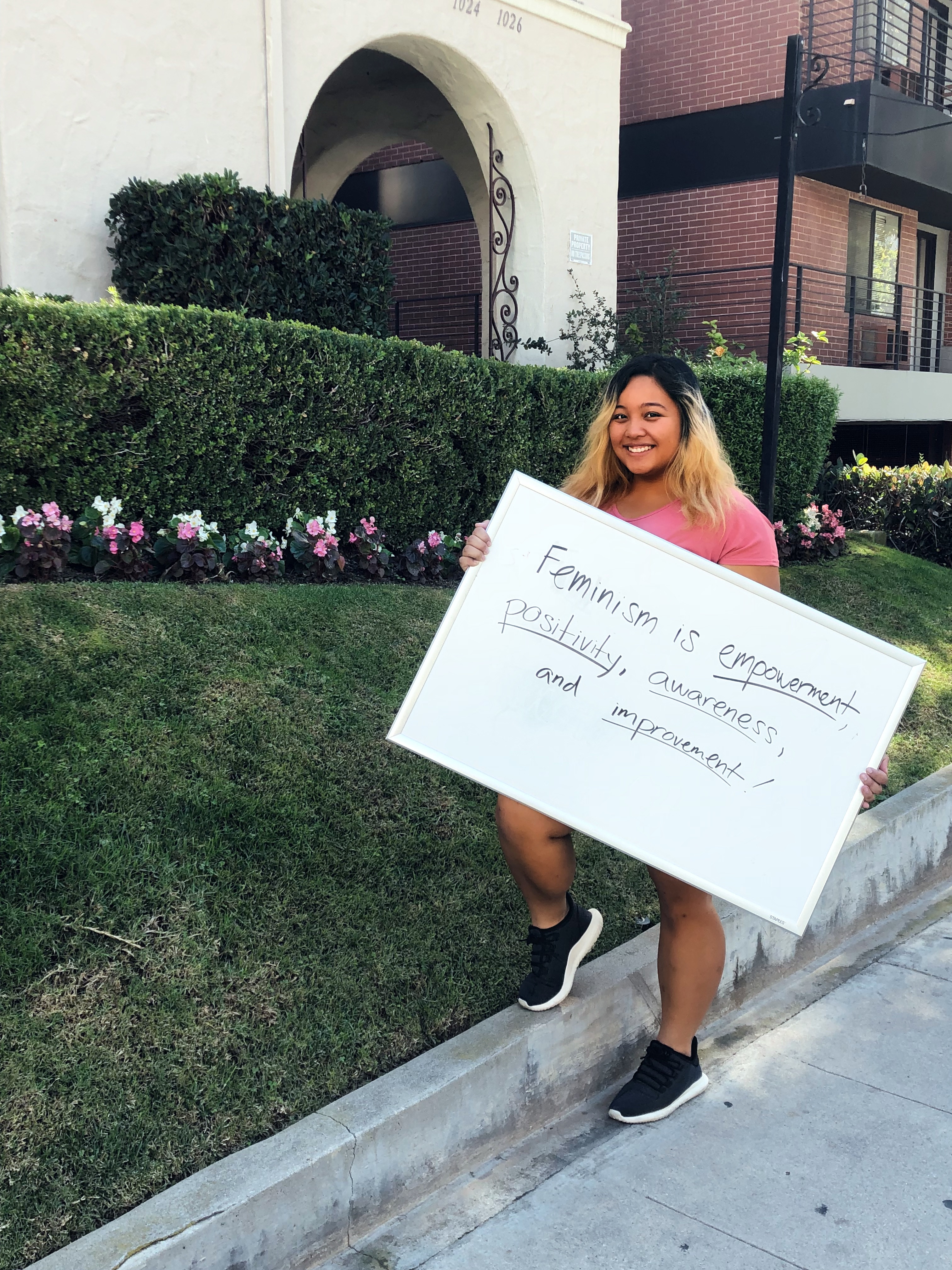 Photo by Jemina Garcia
With the steady force of a matriarch, Ava Corales is a well-beloved and admired feminist leader in UCLA's film community. As a fourth-year graduating with a Bachelor of Arts in Psychology later this school year, Corales has crafted a legacy to be proud of throughout her college career, making waves as one of the top production designers studying in the area and using her influence to encourage other women to become leaders and pioneers in the local community as well. However, it isn't as easy as Corales makes it seem — this has been four years in the making, and she anticipates more challenges ahead once she has graduated. For Corales, women need to support other women as early as possible in their respective fields — especially in an industry as male-dominated as the entertainment industry.
Corales is thankful that what she considers her proper feminist awakening happened in her freshman year, enabling early proactivity at UCLA. "I took the cluster [offering] called Sex: From Biology to Gendered Society, which viewed its topics through the lenses of biology, evolutionary psychology, sociology, and urology—" historically white male-dominated fields which were heavily interrogated and exposed in class, providing an intellectual space for Corales to explore thoughts she hadn't felt safe enough to share before.
"I learned about concepts such as feminism and intersectionality — concepts that gave names to values I already held but couldn't word before [to combat sexist and gendered stereotypes]," she explains brightly. "I am so happy that my feminist awakening happened so early in my college career because UCLA is such a diverse campus [to be in], and it has helped me navigate spaces and identities that I wasn't educated about with newfound respect and appropriate curiosity [in my time here]."
As a Filipina woman of color who is passionate about mental wellness, body positivity, and support for survivors, Corales sees her feminism as a huge part of her life's purpose and of practicing self-love. Before feminism, the world had been a much bleaker place to navigate for Corales, and she can't imagine ever going back. "Feminism is empowerment. It's understanding that everyone's experiences are valid and important," she stresses protectively — a common enough tone of voice for Corales whose abundance of compassion has made her a trustworthy confidante for many people around her.
"My feminism motivates me to be vigilant of current events, and open about my opinions. It surrounds me with positivity in so many ways such as body positivity, but it also shows me that things can always be better," she finishes, calmly yet solemnly. She's right: so much progress has been made over the decades, but social movements as recent as #MeToo, #OscarsSoWhite, and #TimesUp in the current political climate make it clear that there is still so much to be done in the entertainment industry and beyond. "Until we have real solidarity and real action, things can always be better."