Featured UCLA Feminist: Ivy Kwok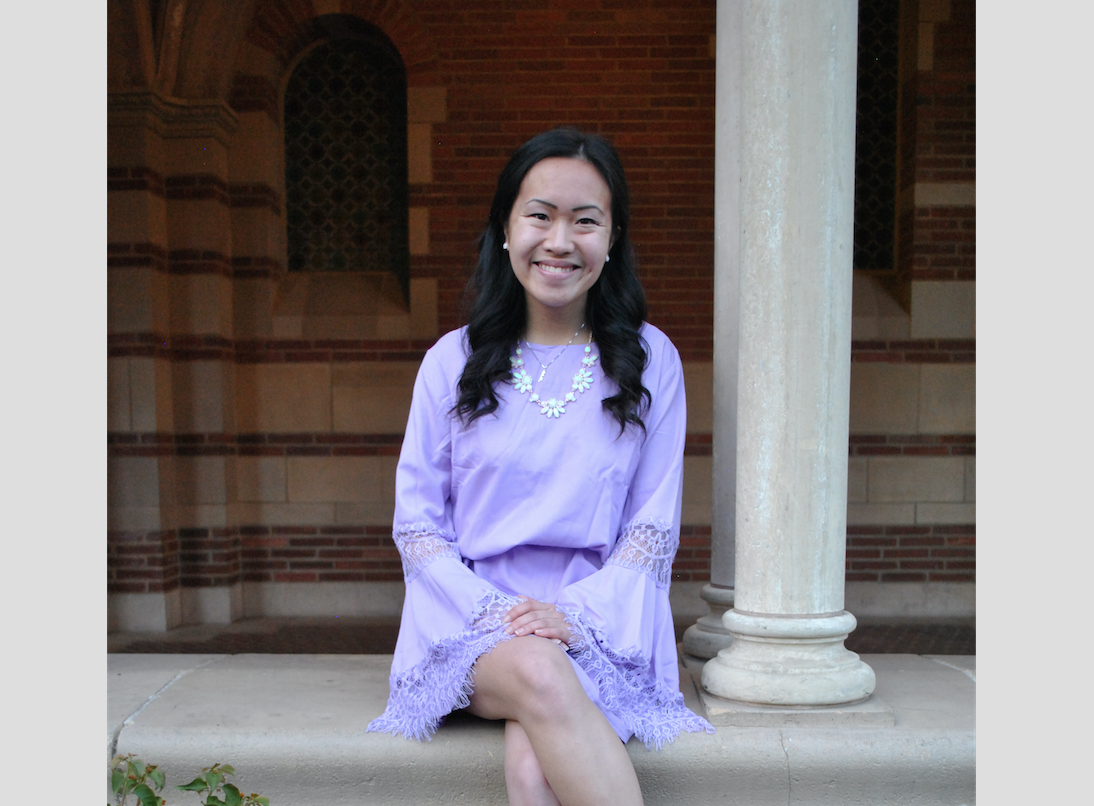 Photo by Natasha Cocke
Ivy Kwok, a second-year molecular, cell and developmental biology student, is a woman of many impressive roles: a flutist in the UCLA marching band, a New Student Advisor, a volunteer for the Red Cross, and Vice President of Expansion for Phi Sigma Rho Sorority. One role that is especially important to Ivy is the role of a feminist.
Ivy's feminist awakening began during her first year at UCLA, when she was introduced to the large and vibrant student population, and the various backgrounds of the classmates around her. To Ivy, meeting new people at UCLA and hearing their stories helped educate her about feminism and inspired her to get involved. "I wasn't really exposed to the concept of feminism before college," Ivy says with a shy smile, "but being enlightened about it here has caused me to really step back to look at the bigger picture of society and it has inspired me to fight for what I believe in, especially when it pertains to an issue about equality."
As a woman pursuing a degree in biology along with a minor in environmental engineering, Ivy knows what it is like to be one of the few women in male-driven south campus engineering courses. In fact, at UCLA, only 23.7 percent of engineering students are female, and this statistic represents the difficulty of leveling the playing field of scientific majors that are mostly dominated by men.
For Ivy, finding solidarity amidst the rigorous coursework and pressures of being a woman in STEM was essential to her journey to becoming a feminist. Her journey to empowerment is tied to finding confidence in her abilities as a woman in science as well as a support system of like-minded women: "My feminist awakening occurred when I proudly began to identify myself as a woman in STEM, and this was heavily driven by my involvement in Phi Sigma Rho sorority."
Phi Sigma Rho is an Associate Panhellenic sorority that is focused on providing both academic and social support to women pursuing degrees in STEM. The sorority emphasizes three values: friendship, scholarship and encouragement. In this sorority, Ivy serves as the Vice President of Expansion and is in charge of recruitment events and welcoming women into this sisterhood of support both in and out of the classroom. Ivy is incredibly passionate about creating a supportive community for women in STEM and in the past two quarters, has attempted to create better unity between Phi Sigma Rho and both the Panhellenic and engineering communities by encouraging members of her sorority to attend Panhellenic workshops and engineering networking events.
A wonderful person who radiates positivity with her welcoming smile, Ivy wants to continue to help provide a support system for women like herself: "To me, feminism means the advocacy for women's rights and the beautiful appreciation of all individuals as human!"