Featured UCLA Feminist: Jamika Martin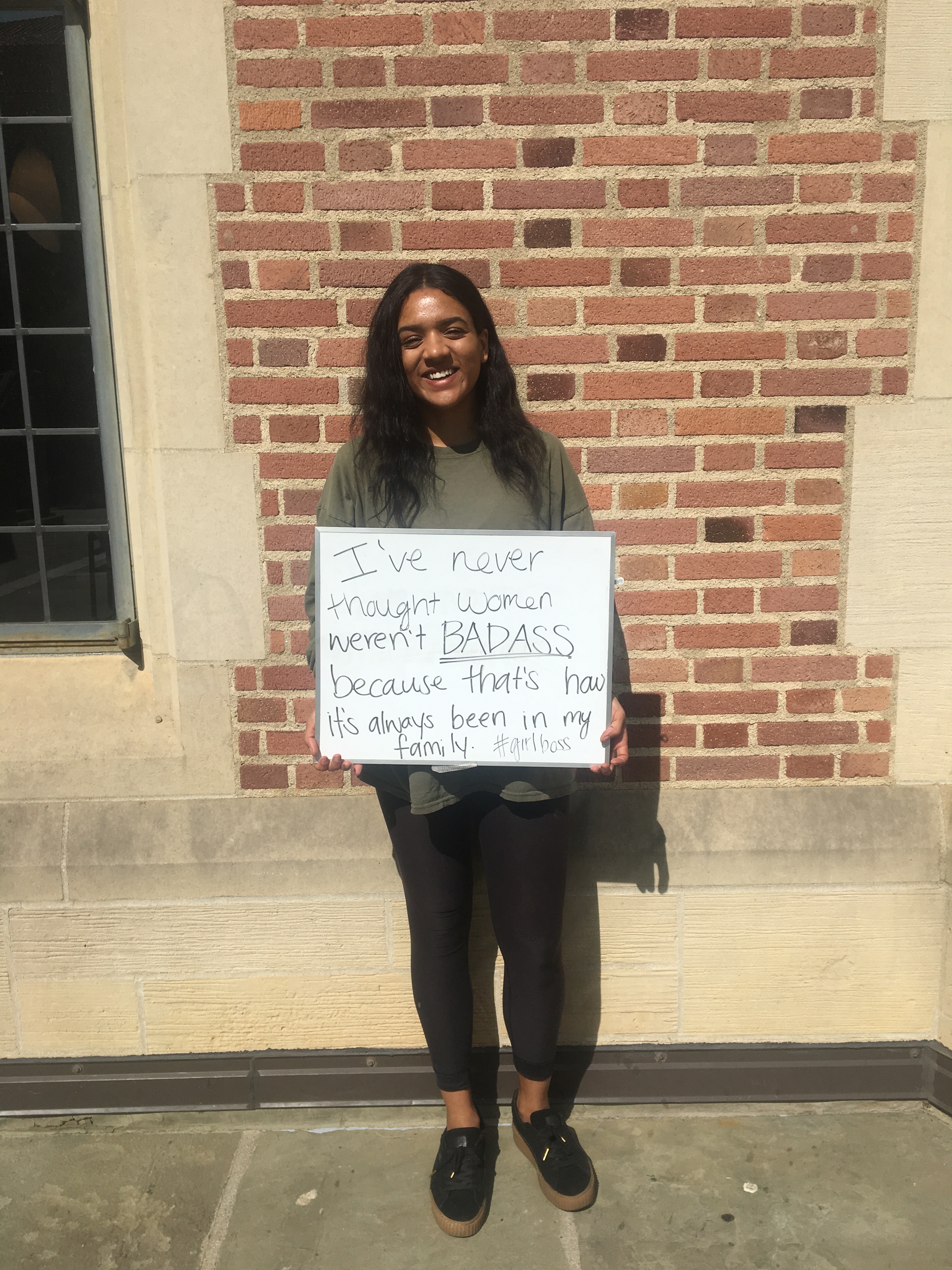 Photo by Anandamayee Singh
When Jamika Martin had to study a real-life business for a class, her group decided to do it on her skin care brand, Rosen. Only a third-year, she plans to graduate this June with a Business Economics bachelor's degree. In just three years at UCLA, she has not only developed and expanded her own business, but has also served as a co-president for Mixed Student Union (MSU) and an intern for Intergroup Relations.
Growing up, Martin's family was very matrilineal. Her grandmother and great-grandmother were and continue to be the dominant influences in her family life. "My grandma told me to beat anyone's ass if they tried to stop me from doing what I really love. Because of my grandma and great grandma, I've never doubted that women can do anything," says Martin.
Although she was always encouraged to pursue her passions, it wasn't until UCLA that Martin truly started developing her feminist philosophy. "I started realizing that people try to limit women because of their own biases. That's why I started Rosen, to represent women all forms, shades, shapes and sizes — to show that women can do and be anything," says Martin.
Martin's skin care line focuses on providing a voice in the beauty industry for women of color. Martin herself struggled with her skin but never found good, natural beauty products for her skin type. "I want Rosen to be a lifestyle brand that people follow because they see themselves and their needs being met. I want it to provide natural, healthy and effective skin care products suitable for people of color." Martin keeps a close check on quality as she creates, packages, and distributes the products herself.
Her time at UCLA enabled Martin to find communities to celebrate her distinct social identities as well. As a member of MSU since first year and now as co-president, Martin has made many reliable and lasting friendships. Her board is currently organizing a conference for mixed race students which is to take place on May 20, and will heavily feature different concepts for storytelling surrounding multiracial identities. Martin has also found a community to celebrate her Black identity. "There are not a lot of Black people where I live so when I came to UCLA I was able to find my community and love my blackness," says Martin.
When asked about the future, Martin is convinced that strong women of color will actively resist the current administration. "I think with the current administration, people are pushing back. I can't speak for everybody but I'm seeing more women breaking barriers and showing others what they're capable of. I'm sure the world is just going to see more women of color, queer people and other marginalized people doing amazing things."