Featured UCLA Feminist: Karina Damian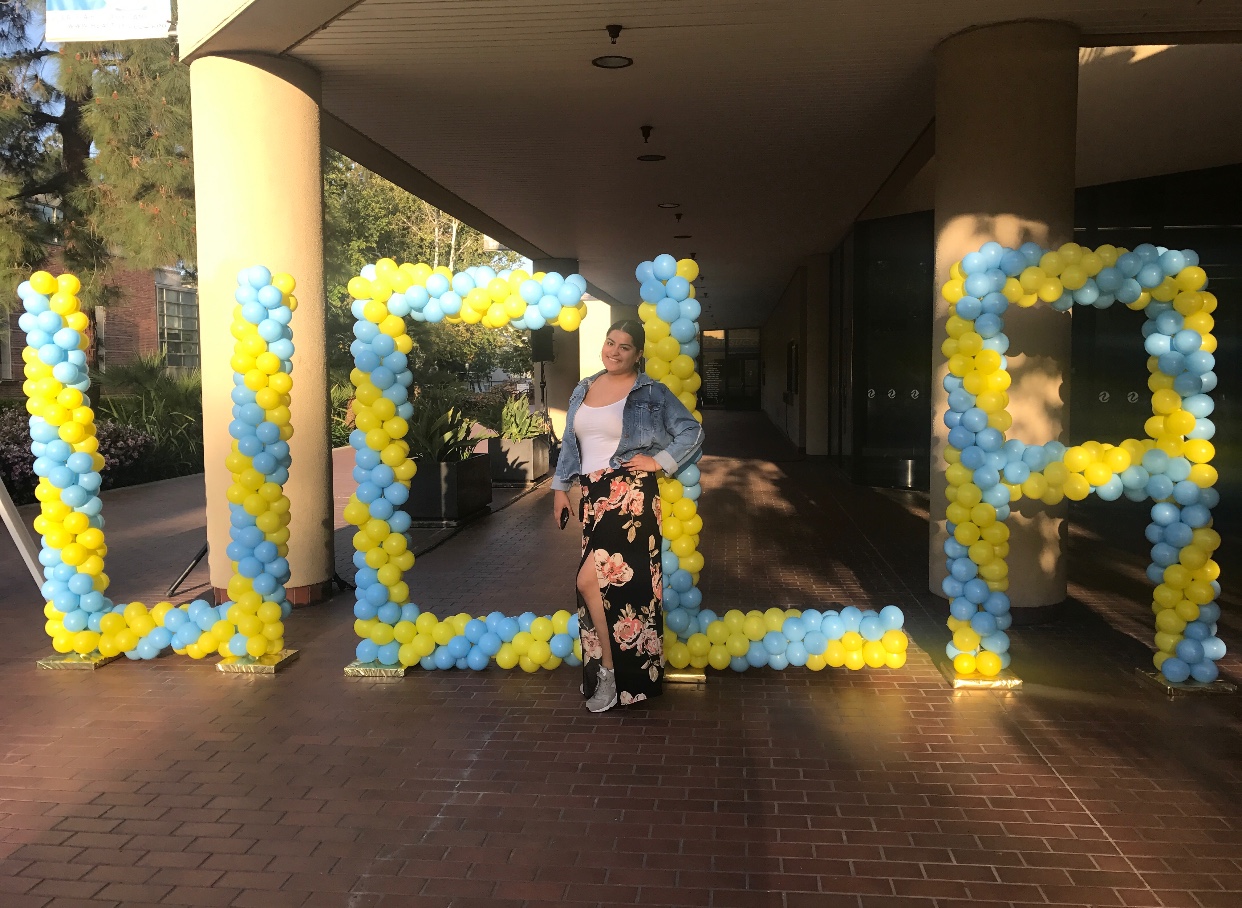 Image courtesy of Karina Damian
Karina Damian is a first-year political science student, but more importantly, she identifies as a proud Chicana, first-generation student, and feminist. When asked about her feminist awakening, she recalled a time in her youth in which she was taught that "being a feminist was seen as problematic and not discussed much" due to what she described as "a culture based off of misogynistic ideals". Karina credits feminist ideologies, such as intersectionality, diversity, and empowerment, for her ambition to deviate from her culture's traditional expectations for a woman, and partly for her attendance at UCLA.
She explained that growing up as a Latina, her upbringing was heavily influenced by the expectations that men were the "breadwinners" and "the head of the household" while women were taught not to expect a career besides a life inside the home and taking care of domestic duties. To her dismay, she pointed out that Latinx culture continues to spread ideals of the oppression of women and an enforcer of sexist morals. Despite being taught that being a feminist is "radical", she proudly claimed feminism as a part of her identity.
Denying her fate to be forced into a life of domesticity, she chose to focus on her education. She decided to come to UCLA because, compared to other schools, she appreciated the diversity, opportunities, and resources for first-generation and minority students. She especially credited the UCLA feminist community for being so diverse and accepting of women of all types, and allowing her to break both her cultural and gender stereotypes with her ambition, strength, and independence as a woman of color.
Karina's version of feminism is the advocacy and "empowerment of women from all backgrounds, ethnicities, and sexualities." She believes that the "strength of women" is part of an intersectional feminist's ability not only to identify, but to also stand up for those with less privilege or for marginalized groups.
Karina described herself as a "double minority", as a woman of color and first-generation student her eyes were further opened to issues plaguing not only her career field, but our very own campus. She wishes to continue her educational journey into law school, as she is very interested in public policy and the way in which "institutionalized systems of oppression function in our own government". While discussing her career goals, Karina notably remarked upon the lack of diversity she witnesses in her very own political science classes, despite UCLA claiming status as a "diverse campus".
Karina's hope is that more representation and more intersecting identities can find success in majors such as political science, as she noted that "oppressed groups are denied power or any official means to identify the issues which their communities are [facing] across the country". She added that if the majority groups are the only ones given the tools to access power (such as obtaining an education) and if institutional barriers continue to suppress the efforts of minority groups, then systematic racism, classism, and sexism will continue to exist.
Karina is also an active member of Women and Youth Supporting Each other (WYSE), a student organization on campus that focuses on mentoring young girls in local middle schools. She explained that their current project is volunteering and mentoring at Sepulveda Middle School in a predominantly Latinx community. Coming from the same background as these middle schoolers, Karina explained how "special" the mentoring is for these girls; Karina believes that having successful women as role models at such a young age who come from similar backgrounds is imperative to breaking a cycle of internalized misogyny and sexism brought upon by your own culture. Teaching and spreading the ideals of equality and diversity in order to put an end to the repeated pattern of injustice is imperative to the welfare of our society as a whole.