Featured UCLA Feminist: Katherine King, PhD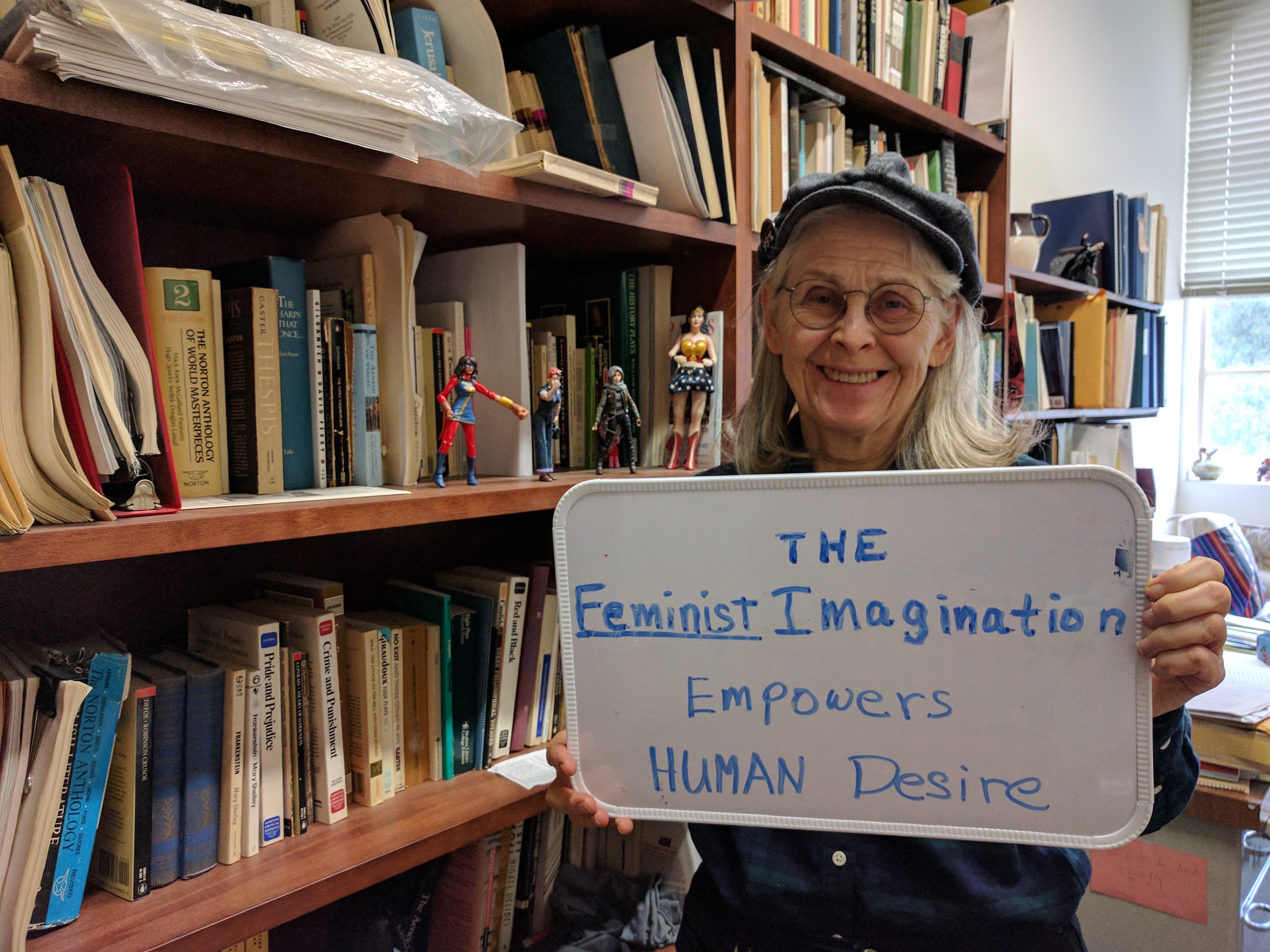 Photo by Jessica Waite
Katherine King, PhD, is a Professor Emerita of Comparative Literature and Classics. She began making waves at UCLA by introducing Sappho to Comparative Literature 2AW, formerly Humanities 2A, to bring women's voices to the literature department. After a faculty development seminar in 1989, King was inspired to create an honors seminar called Imaginary Women, which became her favorite course to teach. She taught the class every spring for 25 years. Imaginary Women focused on mythological women and their archetypes, ending with a modern rewriting of a formerly male tradition.
"I always had a feminist spirit, but…everything we read in school was male, and all we read in the history books was white men," said King. In high school she discovered on her own the works of Edna St. Vincent Millay, an American feminist, playwright, and poet. Her mother embodied a feminist spirit without using the word "feminism" itself, as the word had not yet become popular. King's mother "believed that women could do anything that men could do and that it was just society that prescribed that women should not do certain things."
Between attending college and raising children, King devoured books by Betty Friedan, Simone de Beauvoir, and Kate Millett. As books by women of color, such as Toni Morrison, became easier to find, King read those, too, and further raised her consciousness.
When King arrived at UCLA in 1978, she was jointly appointed to the Comparative Literature department and the Classics department. In the latter she was the only female member. She immediately joined the Chancellor's Committee on the Status of Women, determined to add more female authors to UCLA's curriculum and create a policy against sexual harassment.
"My working definition of feminism is working to empower women, and working to empower women also means empowering everybody," said King. King further explained that feminism should aim to empower transgender people, people of color, and anyone who experiences oppression.
"I don't think I was really a true feminist until the late 80s, when I could really encompass everything," said King. "Of course, you really have much to learn at that point–it's not until you get the perspective of all the women, not just the people you know."