Featured UCLA Feminist: Sapna Ramappa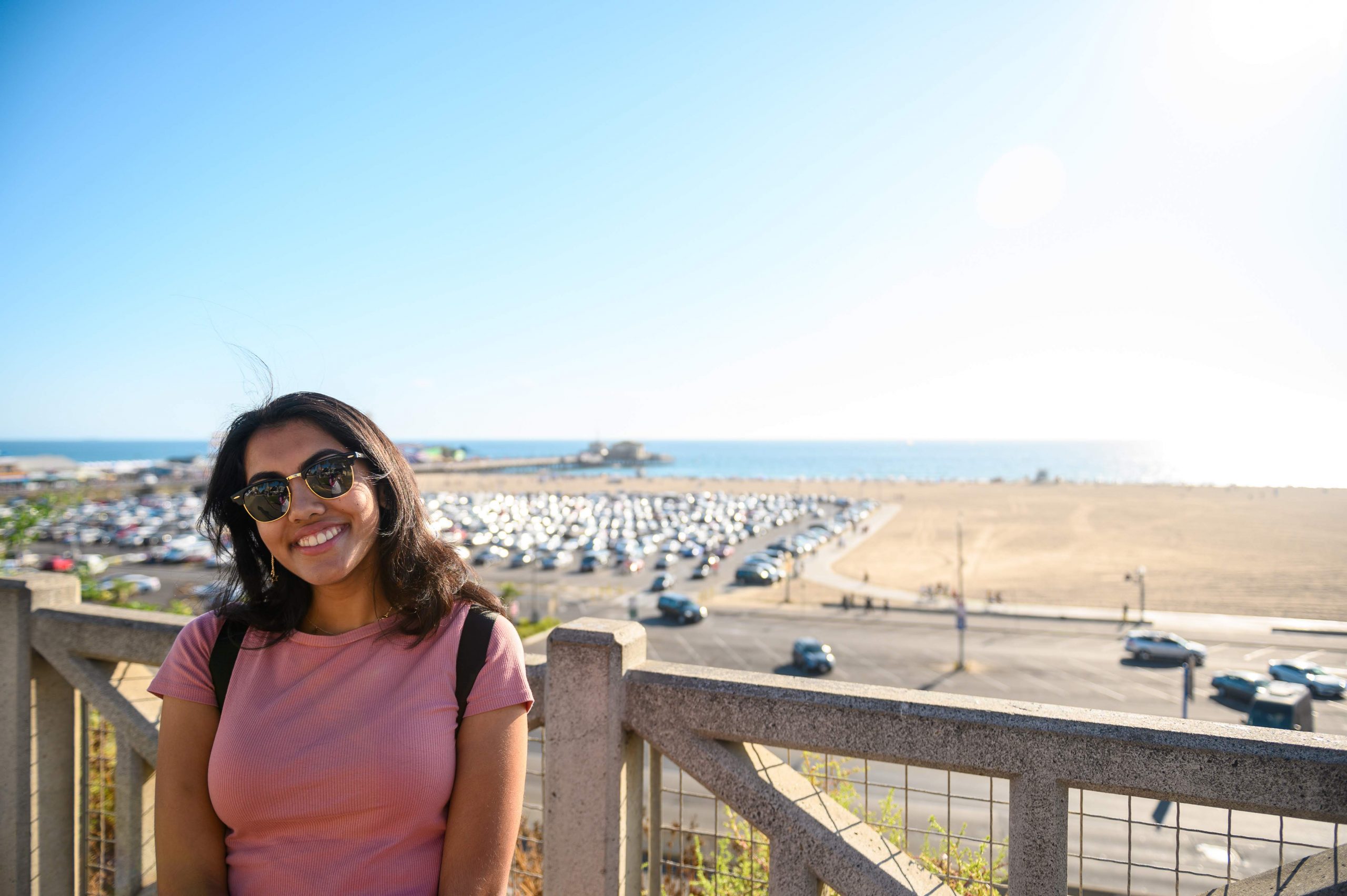 "Unfair and Lovelier," Episode 2 of the podcast Loudmouth Ladkis, tackles the idea of body image, skin color, and facial hair from a South Asian perspective. The episode's title is a spinoff of the skin-lightening cream promoted throughout South Asia, "Fair and Lovely," a product that has contributed to encouraging colorism and internalized racism within South Asian groups. The podcast is co-produced by UCLA student Sapna Ramappa, a 2nd-year Pre-Human Biology and Society major. Sapna started the podcast in the summer of 2019 in order to share her experiences as an Indian-American woman navigating her identity as a Loudmouth Ladki (Woman). Through her podcast, she explores complicated contemporary issues such as stigmas against mental health in South Asian populations, growing up South Asian in a Western society, and her journey into activism and advocacy. 
The "Loudmouth" characteristic of Sapna does not only play into Sapna's activism. In high school, she joined Speech and Debate, learning about professionalism and the power of her voice. Sapna noted that her engagement within the speech circuit allowed her to develop confidence as a leader and a public speaker, creating tools that influenced her activism moving forward in college. 
After speaking with Sapna, it was clear that her identity was heavily informed by female-dominated spaces. In addition to attending an all-girls high school and participating in the Girl Scouts program for over a decade, Sapna performs with an all-girls a capella group at UCLA, Signature A Cappella. Being surrounded by strong, intelligent, and talented women throughout her educational experiences allowed Sapna to learn more about intersectional feminism, and how her own complex identity played into her role as a student and a future physician. 
One of Sapna's biggest involvements at UCLA is working alongside the international nonprofit organization, Universities Allied for Essential Medicines (UAEM), a student-driven group that advocates for the affordability and accessibility of essential medicines. Through UAEM, Sapna has met with legislative officials in Congress to propose health policy revisions, has helped perform research evaluating the top 60 universities on their contributions to equity through biomedical research, and has engaged in several voter registration and congress calling campaigns. She also does similar work as the National co-chair for the American Medical Students Association (ASMA) at the David Geffen School of Medicine. Most of her AMSA work revolves around the Just Medicine Campaign, which functions "to put patients above profits and ensure the most objective, evidence-based, affordable healthcare." Sapna's work through both UAEM and AMSA contribute to the same message, in which she believes strongly: the power of student activism in influencing change at all institutional levels. 
The one message that Sapna wanted to focus the most on for 2020 was encouraging people to vote. She is a huge fan of story-telling and using her voice to build communities of empathy as a form of political advocacy. In her eyes, every vote and every voice matters. The California primaries are on Mar. 3, and Sapna has a renewed sense of the power of voting through her own experiences with health policy activism. As the 2020 primaries and general elections approach, Sapna encourages people who can vote to vote for policies and people that amplify the voices of marginalized communities.