Fighting Gun Violence: Bruins for a Safer America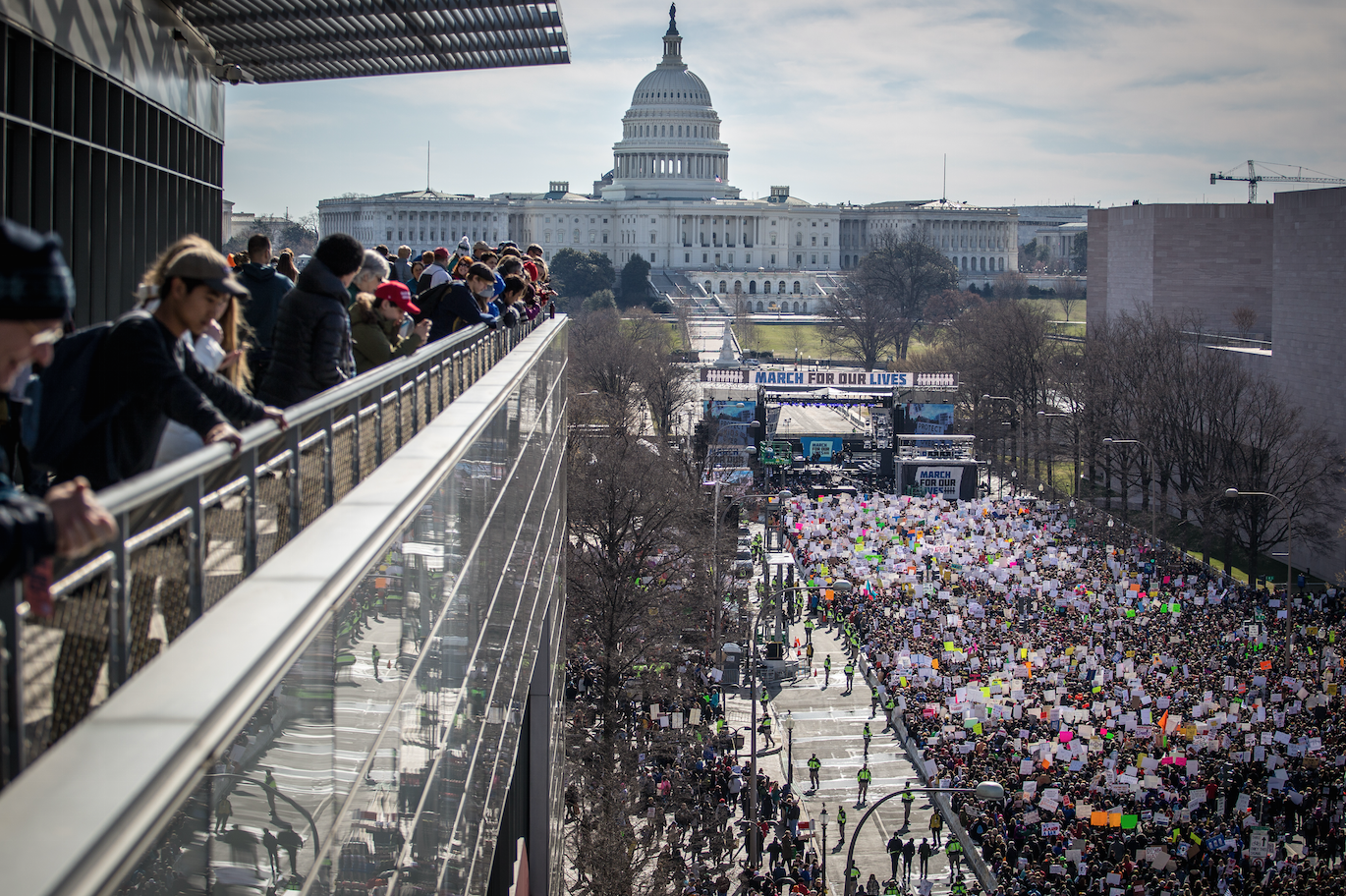 Photo by Phil Roeder via CreativeCommons
On Thursday, Jan. 25, Bruins for a Safer America (BSA) hosted a postcard station as part of their partnership with TOMS' #EndGunViolenceTogether campaign.
BSA was founded in March of 2018, by Caspian Brock and Pat Bradley as a response to the Parkland tragedy. The organization aims to address gun violence by fostering debate and raising awareness about how students can make their voices heard. BSA helps students get involved by raising money for nonprofits like Everytown and by lobbying.
TOMS' other community partners include Everytown and March For Our Lives. As a part of their campaign, TOMS is travelling from Los Angeles to Washington D.C. and stopping at events hosted by partnering groups in order to collect postcards. These postcards encourage congressional representatives to pass H.R.8, a bill that would introduce universal background checks.
Since 1999, federal law has required licensed firearm dealers to perform background checks on customers before selling them firearms. These background checks ensure that customers are not fugitives, and that they have never been convicted of a felony, convicted of domestic violence, or committed to a mental institution.
In 1999 alone, background checks prevented around 204,000 gun sales. However, no background checks are currently required before purchasing a firearm from private dealers online, in person, or at a gunshow. H.R.8 aims to close this loophole by requiring that a background check takes place whenever a gun is sold.
The bill was unveiled on Jan. 8, 2019, eight years after the mass shooting in Arizona that resulted in the deaths of six people and almost killed Representative Gabrielle Giffords. House Democrats explained this date was chosen as a tribute to the victims and survivors of gun violence.
At their postcard station, BSA offered students the opportunity to sign a postcard that will be delivered to the congressional representative of their zip code, and to paint on an art installation designed by UCLA student Sandrine Demathieu. The art will be displayed  in Washington D.C. later this year.
Students can still send a postcard by visiting TOMS' End Gun Violence Together website. The postcards will be delivered to representatives on Feb. 5; students who will be in the Washington D.C. area can register here.