Five Films Feminists Should Watch Instead of The Best Picture Nominees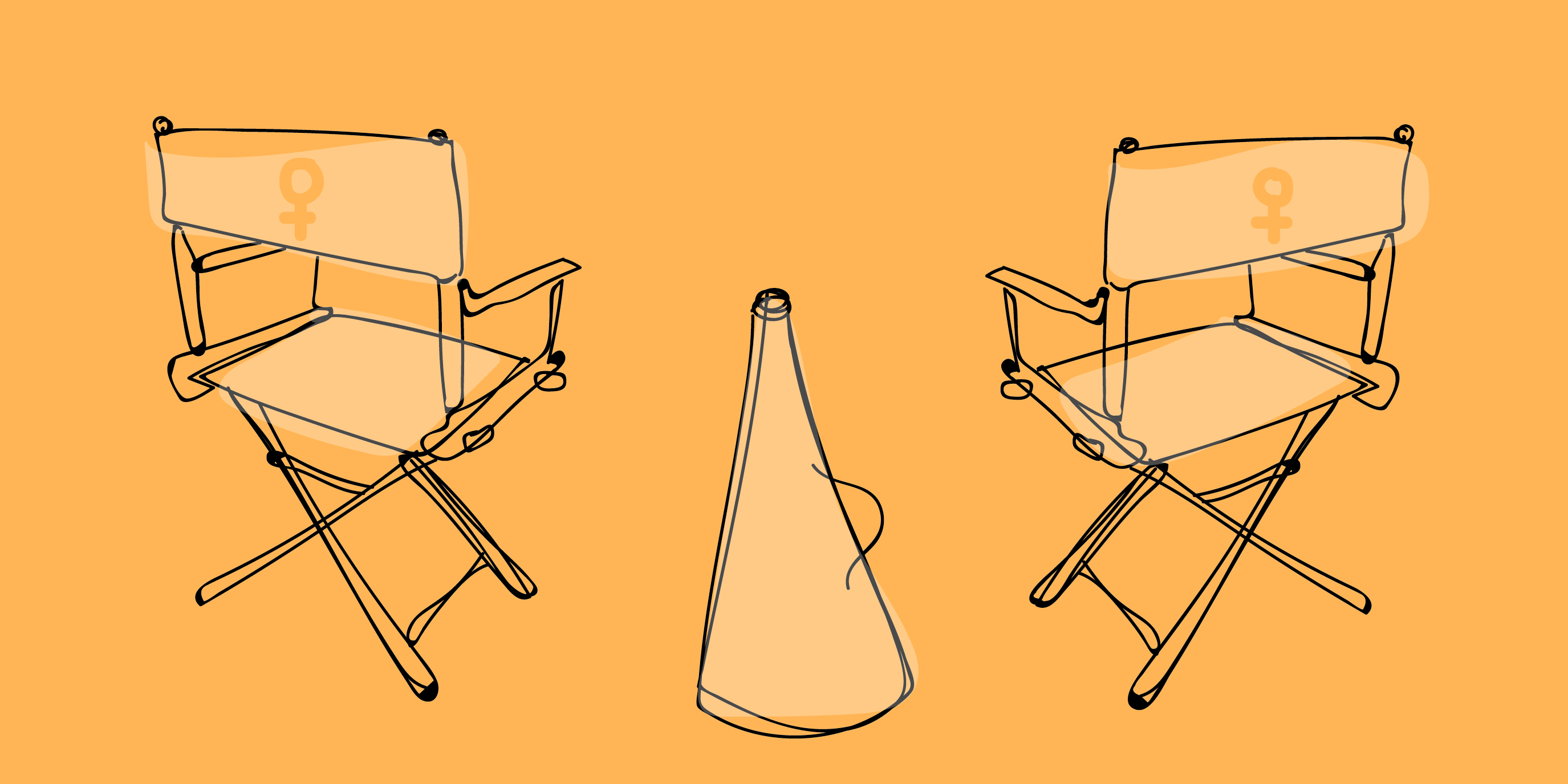 Illustration by Maddy Pease.
Female representation in mainstream film is infamously poor. On-screen, it is so obviously lacking that barely half of the films released every year include two named female characters who talk to each other about something other than a man (aka they pass the Bechdel Test).
This is symptomatic of how few women are working behind the screen. In 2014, women directed only 13 percent of the top 700 grossing films.
Even when women make it to the director's chair, their achievements are often overlooked. Ava DuVernay was denied a nomination for Best Director at last year's Oscars, even though her film, Selma, was nominated for Best Picture. And in 88 years, a total of four women have ever been nominated for Best Director by the Academy of Motion Picture Arts and Sciences. This pattern will continue this weekend, as there are no women nominated for the award at this year's Oscars.
But honestly, who needs the fucking Academy? Why are a group of white guys (94 percent of Oscar voters are white, and 74 percent are male) the metric we most use to establish which films are the highest quality?
I don't want to watch any more movies about white men wrecking havoc to our economy (i.e., "The Big Short" or "The Wolf of Wall Street"). I want to watch movies about women and girls! I want to watch movies where those women are not manic pixie dream girls, sex objects, or the main character's mother. It would also be awesome if those women and girls came from diverse backgrounds, spoke languages other than English, and had diverse experiences. And the best way to guarantee that we watch movies with some kind of complex female subjectivity is to invest and consume the work of female directors.
There are plenty of artful, women-centric films that do not get the attention they deserve. So, here are five films directed by women that the Academy has paid little attention to, but I promise are well worth your time.
Directed by Ana Lily Amirpour
A stunning black and white Iranian film about a female vampire who only attacks men who abuse women. The film explores what happens when abusive men must pay for their crimes and a women can defend and protect herself. The main character (who is actually unnamed and just called "The Girl" in the credits) is also a veil-wearing, skateboarding, badass, and I aspire to be 10 percent as cool as her.
Directed by Shonali Bose & Nilesh Maniyar
A Bollywood movie (there's no singing or dancing though) about a bisexual Indian woman with cerebral palsy who goes to New York City to attend school. At its core, this movie is about self-discovery with a particular interest in how queerness and disability are understood in India and the U.S.. This film can be hard to get a hold of (it's the only one on the list that isn't on Netflix), but it is one of the only movies I've ever seen that really understands intersectionality (ability, sexuality, immigrant status, race, and gender are all vital to the plot).
Directed by Sarah Polley
https://www.youtube.com/watch?v=xUQTNY5yaVk
A Canadian indie film set in Toronto about a married woman and a potential new lover. This film isn't perfect (everyone in this film is white), but it explores adultery from a woman's perspective in a sensitive way, and there's a really beautiful scene set to "Video Killed The Radio Star" by The Buggles.
Directed by Lina Plioplyte
A documentary that follows the lives of six fabulous women over 65 years old in New York City. Of the six women, a particular favorite of mine is Ilona, a 93-year-old artist and painting teacher who makes fake eyelashes from her own hair (I promise you, it's a LOOK) and constantly emphasizes valuing the present moment. This is the only film I have ever seen which focuses on and celebrates the lives of aging women. Aging is scary for many women because as women age, we tend to be excluded from films and public spaces. This movie bucks the trend and just might inspire you to live your fullest life in the process.
Directed by Julie Taymor
A film based on the life story of Mexican artist, Frida Kahlo. This film has a few breathtaking uses of magical realism and very often recreates Kahlo's paintings. This movie is directed by a white American woman, and I really would have loved to see what kind of movie this would've been if a Chicana or Mexican women directed it. Still, Frida Kahlo's independence, perseverance, and bravery has inspired millions, and this movie continues that legacy.