Gentrification's Next Target: Inglewood, CA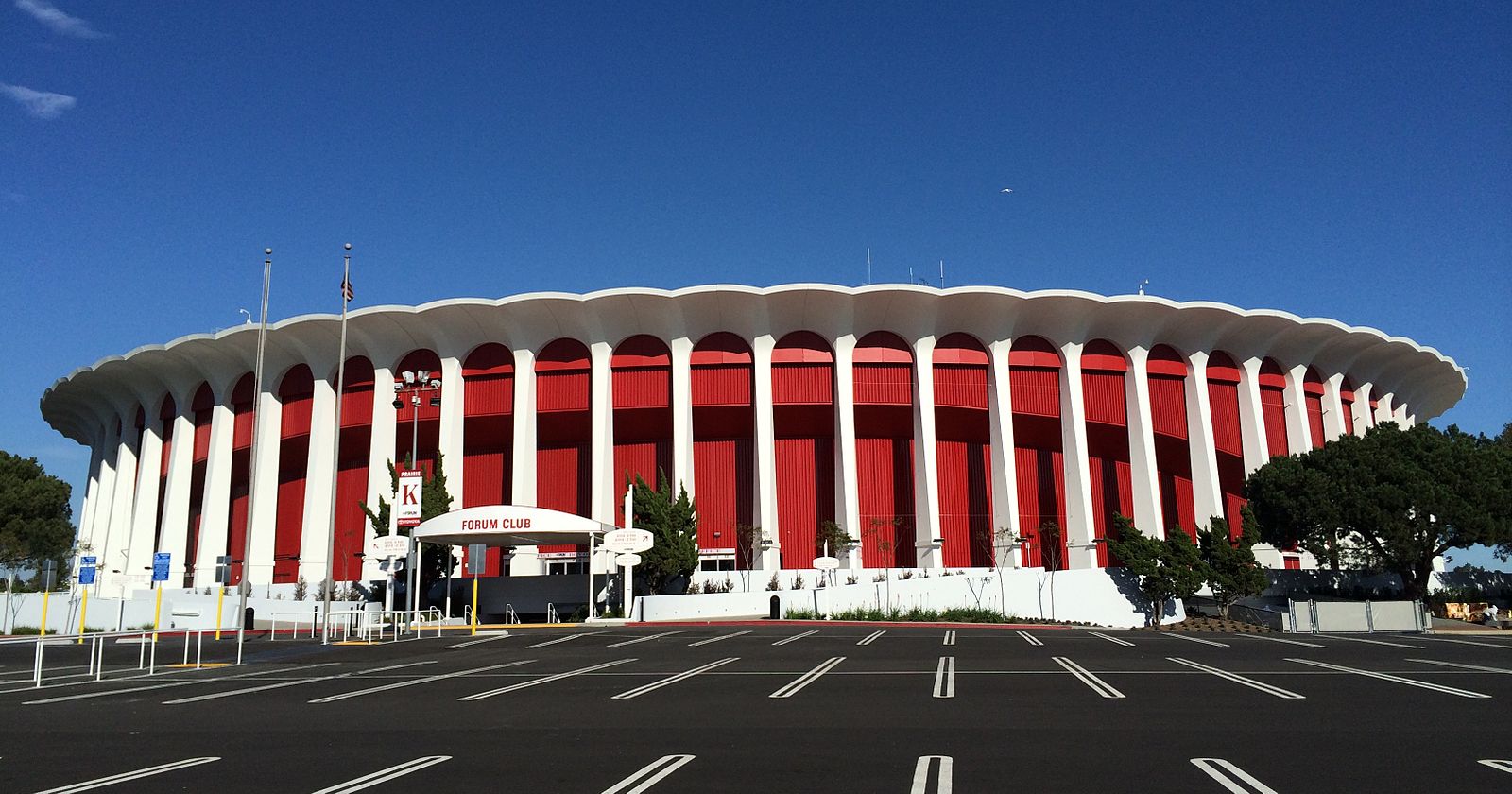 Image by Retapepaj via CC Attribution-Share Alike 3.0 Unported license
When the NFL announced the San Diego Chargers were following the lead of the Los Angeles Rams – originally from Los Angeles before moving to St. Louis – and relocating to Inglewood, California, a troubling question resurfaced: Would Inglewood be the next city to come face-to-face with gentrification?
According to Merriam Webster's Dictionary, gentrification is the process of a "rebuilding accompanying the influx of middle-class or affluent people into deteriorating areas that often displaces poorer residents." This process tears marginalized people away from their neighborhoods, leaving behind their history to make way for new buildings and wealthier residents.
Today, cities like Silver Lake, Echo Park, Koreatown, and Venice are no strangers to gentrification. In recent years, cities across Los Angeles have pushed lower income residents out of racially and economically marginalized areas as new businesses and wealthier communities move in.
In the quest for culture and relatively cheap housing, an influx of wealthy home buyers enter these predominately low-income neighborhoods, like Inglewood, causing an eventual rent increase. Left with an inability to economically preserve ownership of their homes and businesses, low-income residents are forced to move elsewhere.
For many years, Inglewood provided marginalized communities fleeing Venice and other areas with reasonably priced homes. However, as Inglewood prepares to welcome two NFL teams and other wealthy investors, the prospect of affordable rent dwindles. In St. Louis, the former Rams' home, houses near the stadium were "worth nearly 17 percent more than the city's average house." A similar rent increase is predicted in Inglewood.
In the past, Inglewood was known as the "last frontier of Westside affordability." Historically a black community, Inglewood is currently home to predominantly black and immigrant communities. According to a 2015 census report, 51% of households speak a language other than English.
Many affluent homebuyers have steered away from the city in the past. This is partly due to the media's portrayal of Inglewood as crime-infested and gang-affiliated. Inglewood is thus perceived as unsafe. Because Inglewood is predominately black and latinx, these perceptions are inherently racist. The media fails to recognize the success of small black and latinx-owned businesses. It is easier for white America to perceive Inglewood as crime-ridden than to acknowledge its economic success. Gentrification thrives off internalized racism; regardless of the true economic class of marginalized communities, minorities stereotypically represent poverty.
Investors exploit this narrative, attempting to paint Inglewood's new rebuilding project as a necessity. When the affluent enter a city, they are believed to be healing it of its wounds. This "healing" process results in more arrests for minor crimes and heightened police surveillance. While framed as an attempt to clean the streets of criminals, gentrification is directly linked to the incarceration of minorities.  
The erasure of Inglewood's historical economic success is apparent in the planned projects. The construction of a new stadium, and the reopening of the Forum, is known as the "City of Champions Revitalization Project." Included in this project is the possibility of "retail, office, residential, hotel, casino, and park space."
The language of "revitalization" paints Inglewood as a community in need of transformation. This language is central to the process of gentrification, arguing the city is fraught with crime and needs to welcome change. It ignores the liveliness within the Inglewood community, maintaining more rejuvenation is needed.
However, this is not to say that the notoriety of Inglewood is downplayed. While investors depict a helpless Inglewood, it is impossible to ignore the city's cultural significance. Inglewood's impact on hip-hop cannot be denied. With artists like Mack 10, Skeme, and Casey Veggies, Inglewood has had a continuous relationship with art. Investors appreciate Inglewood's impact on art; in doing so, they appropriate Inglewood culture to attract affluent buyers.
Communities in Silver Lake and Echo Park are familiar with the allure culture has on incoming residents. The irony resides in the way these new residents displace the origins of this culture when they displace the city's previous residents. In recent months, protests against gentrification of Boyle Heights have erupted, highlighting how appreciation for a neighborhood's artists poses a threat to their art's survival. While people seek culture, gentrification hinders its existence.
As many search to capitalize on the city's future prospects, the displacing of Inglewood residents, through incarceration and/or high rent, is imminent. Today, the area around the Forum and future stadium is "described as 'strip malls and gritty auto shops.'" Investors are making moves to buy the real estate, which would inevitably push small business out.
Residential property is mirroring this increase. According to the Los Angeles Times, the average price Inglewood residents pay for an apartment rose from "$124 per square foot in 2012, to $217 per square foot today." In the coming years, this increase will only intensify.
Inglewood is in the midst of gentrification, and its current residents are not blind to the city's future. While some look forward to the influx of companies and potential jobs, many fear the rising cost of living – a cost that threatens Inglewood families and culture.