Gimme Something New!: On Films and Franchises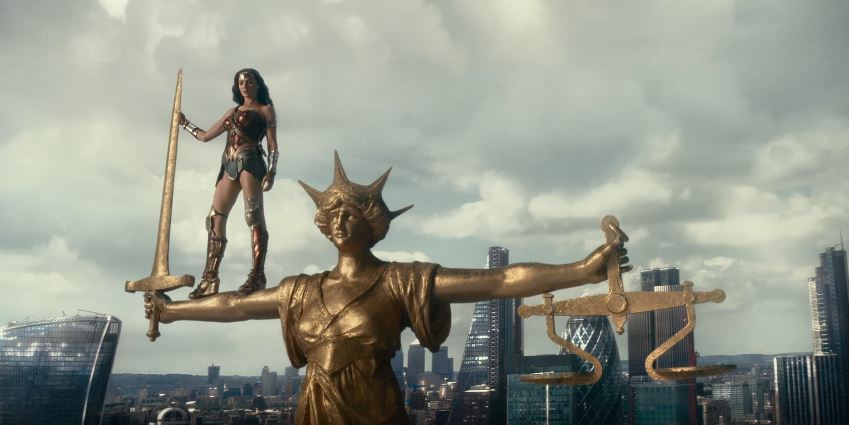 Image courtesy of Warner Bros. Pictures via YouTube. / CC BY-NC 2.0
With a new year around the corner, Hollywood has prepared their stockpile of blockbuster films, such as "Incredibles 2", "Solo: A Star Wars Story", and "Avengers: Infinity War" for theatrical release and is already working on the queue of movies for the next five years or so. Though social media is filled with groups of fans who are excited for these films being released in 2018, it'd be illusory not to mention that many of the most anticipated films of the upcoming year are part of film franchises, not innovative narratives.
So, what's happened to original storytelling?
For one, film companies are scrambling to work with content they know fans already love. Marvel and D.C. Comics have vice-like grips on the feature film market— with each studio releasing at least two films a year based on individual superheroes or alliances of superheroes. They have secured an endless thread of sequels and spin-offs for past and future years. This is in step with other adventure franchises, like the "Jurassic Park" universe, which is getting a second Chris Pratt-led film next to its expensive 2015 reboot, and the "Transformers" series' new addition: a prequel based on its character, Bumblebee.
This isn't to say there is anything inherently wrong with franchises— they provide a safety net for movie companies. They know their films will be well-received because there is already a guaranteed fanbase from previous releases. By putting a lens on derivative stories and creating prequels, franchises experiment within their boxes and never run out of stories to tell. Even series such as "Star Wars" and "The Fast and the Furious", who lost iconic actors, have been able to create buzz by shifting their focus onto other characters and expanding storylines.
Another inhibitor of original storytelling that can contribute to the franchise problem is book-to-film-adaptations. Approximately a third of films made are adapted from novels. This makes sense, considering the past successes of series such as "Harry Potter", "Lord of the Rings", and "The Hunger Games". With "Maze Runner" and "Fifty Shades" finales premiering early next year, there will be room for other series to come about and repeat the process.
The thing about franchises is that they are easy to market and easy to grow. Stories can be woven and universes can be built upon the smallest of things. But as companies continue to rely on their already established characters and settings to gain revenue, Hollywood's collection of original stories trickle to a low number and typically gain traction only if they are nominated for awards. The main problem with franchises monopolizing the box office is that they typically limit themselves to fictional narratives that don't accurately represent the population who consume them.
Marvel's Cinematic Universe's formulaic films are entertaining to watch, but have ingrained the image of white men in tight suits in our brains for so long that we celebrate the introduction of films such as "Black Panther" with a predominantly Black cast as if the previous films in the MCU were specifically restricted to white people. In fact, we've grown so accustomed to seeing white people and men as the default for so long that many people even claim Hollywood doesn't really need to change its ways. What's the big idea anyway? The "Oceans" trilogy has a sequel coming out with an entirely female cast featuring big names such as Rihanna and Sandra Bullock, so it's not as if these franchises are altogether ignoring diversity, right? But the tweaks to these old series and remakes of old films, like the all-female "Ghostbusters", aren't as progressive as creating new stories that aren't operating under a standard set by white men.
Original films are few and far between, but tend to have captivating and timely tales. Upcoming films "The Shape of Water" and "A Quiet Place" normalize the usage of sign language, something that is hardly seen in films already. Even films from earlier this year such as "Get Out" and "The Big Sick" are on far ends of a spectrum, but both highlight realities of interracial relationships and provide ingenious portrayals of men of color. Both films have been and continue to be celebrated. After making over fifty times its budget, "Get Out" recently began to generate Oscar buzz for the upcoming award season. "The Big Sick" was one of the highest grossing independent films of 2017 and received the Audience Award at South by Southwest. The problem isn't that original films don't perform well. The problem is that Hollywood is afraid to branch out.
It's time Hollywood takes risks. Eventually the multiple series format will tire out, just as film remakes are slowly beginning to dwindle down. With the advent of social media, people are able to express freely how they disapprove of a remake because it is not as good as the original and it's only a matter of time before people begin to ease away from the never-ending additions to popular big-budget franchises. If filmmakers take the time to craft stories that reflect their audiences, there shouldn't be a problem filling the theater. You don't need a superhero to do it.