How Culture Interacts with Mental Health: The Pilipino Community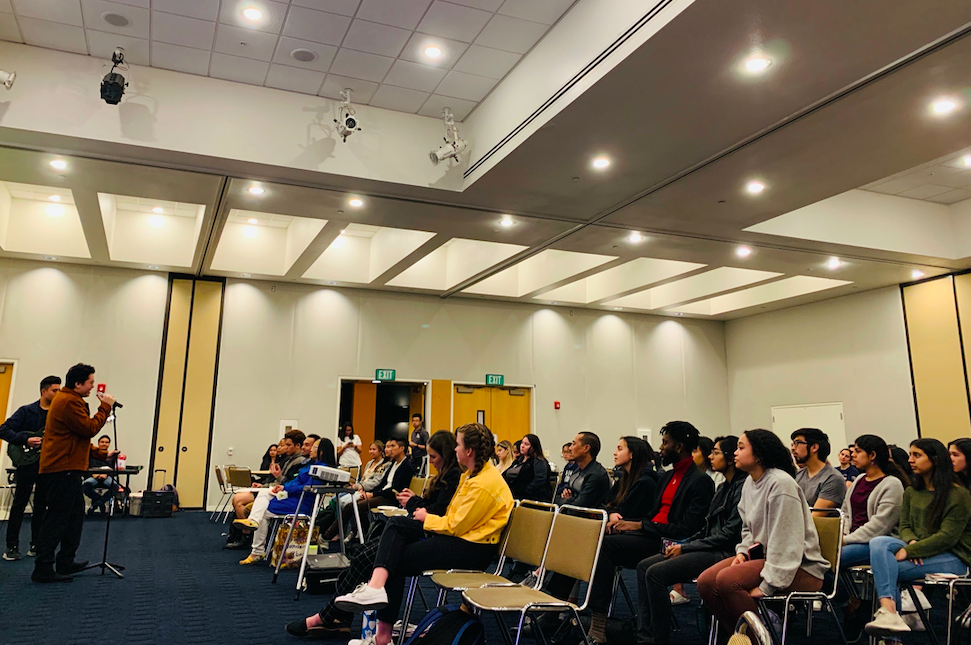 Mental health is often thought about in the context of the individual, but it is also influenced by societal and cultural factors. Culture and its teachings impact a person's beliefs, norms, values, and, in many ways, informs their perspective on the world. Despite this, the impact culture has on an individual and their mental health is often overlooked.
On Feb. 25th, Active Minds collaborated with Pilipinos for Community Health to put on an event called Utakatawan: Physical X Mental Health for Pilipinos, which aimed to look at the relationship between culture and mental health in the context of the Pilipino population. This event was part of the Student Wellness Commission's (SWC) Health for Heritage week, which consisted of 11 of the 12 SWC committees partnering with cultural groups to put on events highlighting the intersections between different cultural communities and well-being. The collaboration between Active Minds and Pilipinos for Community Health resulted in an informative presentation on mental health and a panel discussion, along with traditional Pilipino food, dance, and choral performances. Towards the end of the event, tabling was done by other Pilipino and health-related organizations which allowed attendees to further learn about and discuss health and culture.
The event began with Marco Antonio, a Pilipino yoga instructor from Salamat Yoga, leading a mindfulness activity. He spoke soothingly into the microphone, instructing attendees to close their eyes and center themselves. "Acknowledge your body, notice the power of your breath," he instructed. He led multiple breathing exercises, having everyone inhale deeply and slowly release their breaths. With each exhale, the tension in the room seemed to dissipate as the participants began to relax. This set the tone for the rest of the event, putting everyone in the right headspace to begin the difficult discussion on mental health.
Following Antonio's activity, Active Minds representatives Elena Sternlicht and Ciara Kelly led an interactive presentation on mental health where they discussed briefly challenges the Pilipino community faces in health-related issues. To start the presentation, mental health was defined in general terms as "a person's psychological and emotional well-being", but the discussion that ensued demonstrated that on the individual level, mental health is something that everyone experiences differently. One audience member described mental health as: "How I am able to deal with life and things that come at me," while another defined it more broadly as a person's existence "beyond their biomarkers." Despite differences in perspective, Sternlicht and Kelly made sure to clarify that everyone has mental health. Just like physical health, mental health is a crucial component of an individual's health and well-being. The most distressing difference between mental and physical health is the degree to which they are considered legitimate sources of distress. This is because we often do not see a person beyond their physical health, as their mental health is something that can more easily be internalized and hidden. Yet, mental health challenges can be just as debilitating as physical health challenges, and just like physical health, mental health is something that can be worked on and improved.
How does culture play a role in the discussion of mental health? Culture influences the ways one describes and deals with their mental health; for example, cultural factors could lead one to describe primarily the physical components of their health while downplaying their emotional well-being. This is because each culture has a unique way of understanding mental health and mental illness.
Before delving into the discussion of Pilipino culture, the presenters made sure to clarify that they are not experts and "are in no way trying to speak for the community." They shared the finding of expert Dr. E.J.R, who describes the Pilipino culture as a collectivist culture. As a collectivist culture, the Pilipino community places emphasis on pleasing others, particularly family members, which can impact one's mental health by causing fear and stress about letting down one's family.
The panel shed more light on the relationship between culture and both physical and mental health in the Pilipino community. After each of the panelists discussed their experiences, there seemed to be a consensus among the group: the Pilipino community is very giving. Robert Bucaya, a fourth-year medical student and President of Filipino Americans in Medicine at UCLA and UCI, explained a concept in Pilipino culture called utang na loob which is often translated to mean 'debt of gratitude', an obligation to repay someone appropriately for a favor or something they did. Bucaya felt that because of this cultural value, he had this debt to his parents. He felt he had a responsibility to respect his parents' wishes even if what they wanted for him was against his mental health. Jan Tamondong, fourth-year sociology major, added that due to the empathetic nature of the community, she often feels that she doesn't have the right to prioritize her own needs when she is surrounded by people constantly giving to the community. The panelists all seemed to reiterate this point, voicing similar experiences related to the generosity of the community.
Another common experience shared by the group was the idea that prayer is the answer. Bahala na is a popular Pilipino phrase that means "leave it up to god," which is an important part of Pilipino culture, but may prevent people from seeking help. Kassandra Canalita, a fourth-year biology major, explained that when she would talk to her parents about her mental health challenges, they would tell her to pray her problems away. Others in the group described similar situations where they were told that prayer was the answer to their problems. Tamondong, another panelist, described how she grew up religious and that while she finds prayer to be important and valuable to her, sometimes there is more that needs to be done. 
There is so much that can and should be done to begin to normalize discussions of mental health. One way is beginning to openly discuss mental health and therapy to alleviate stigma. The only way to process and begin breaking down these barriers is by starting the discussion now. 
Resources: