I CAN WE CAN: UCLA Day of Action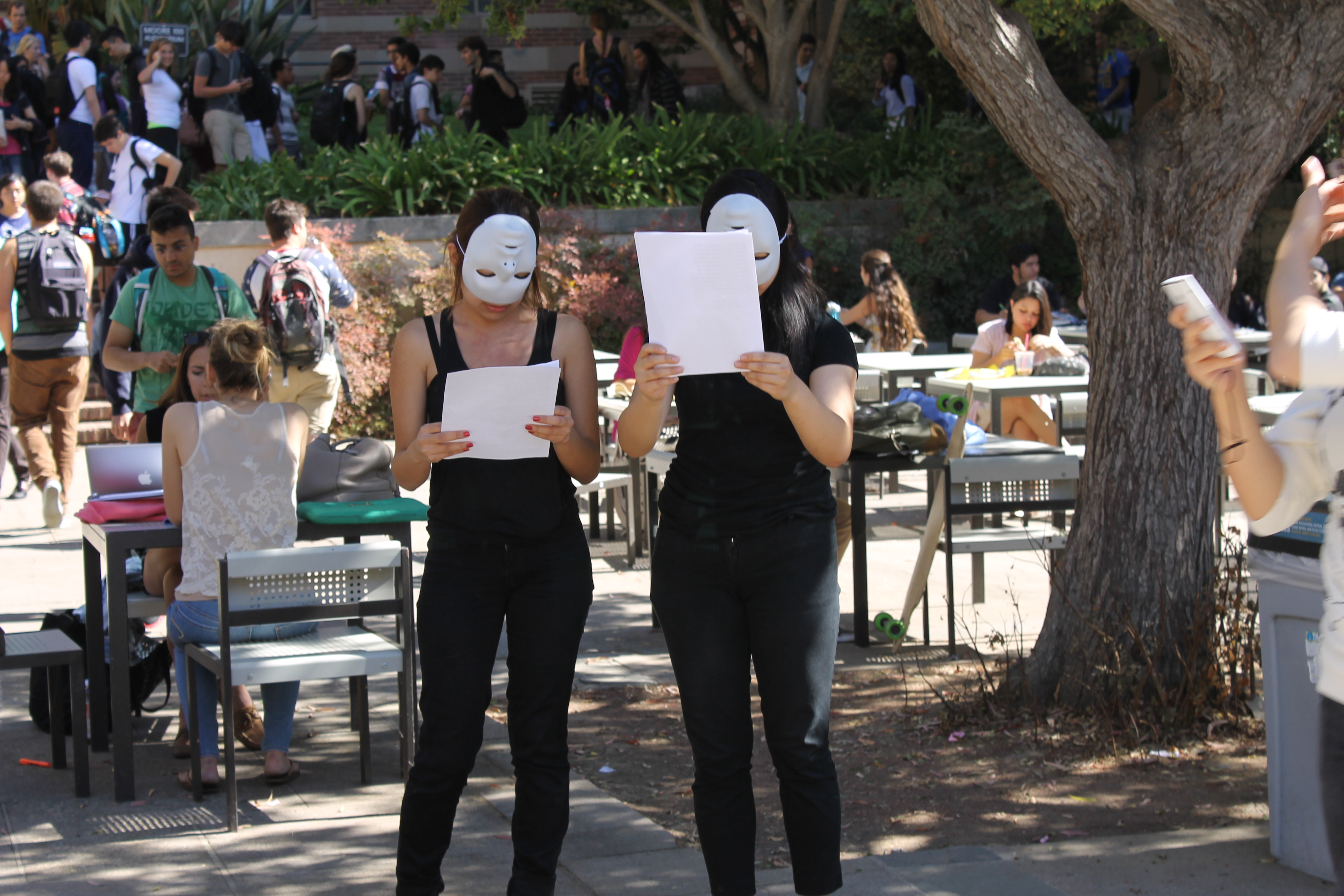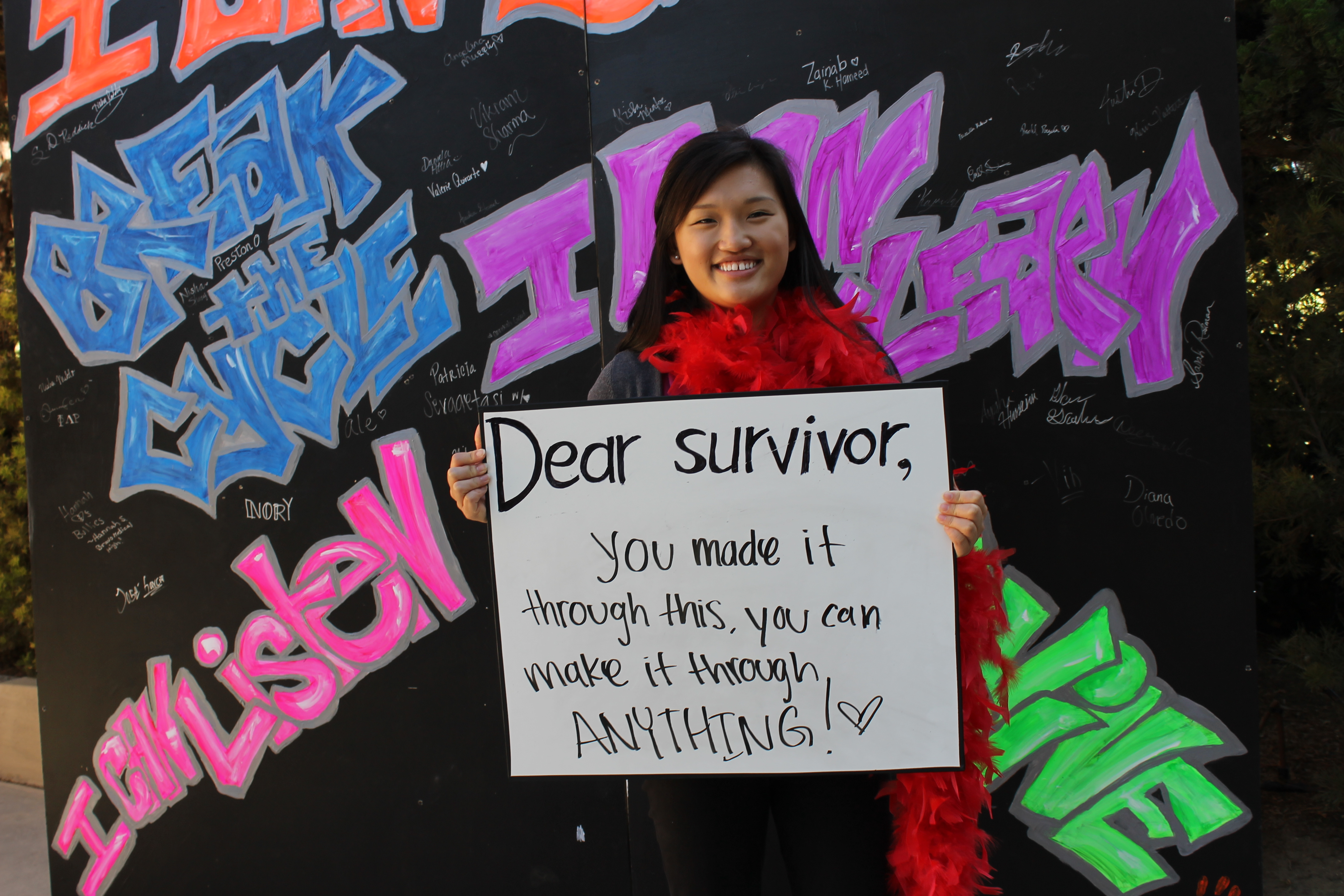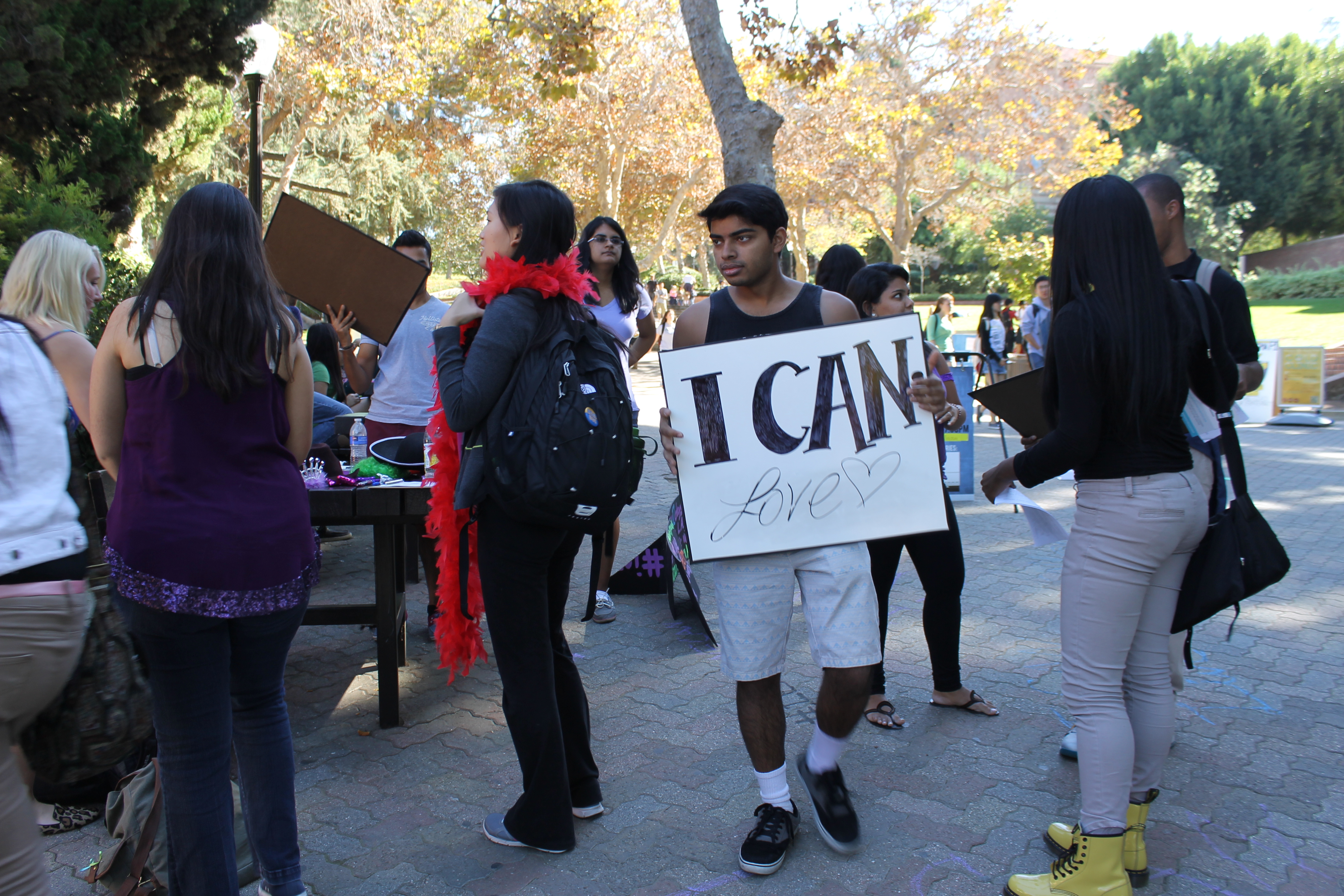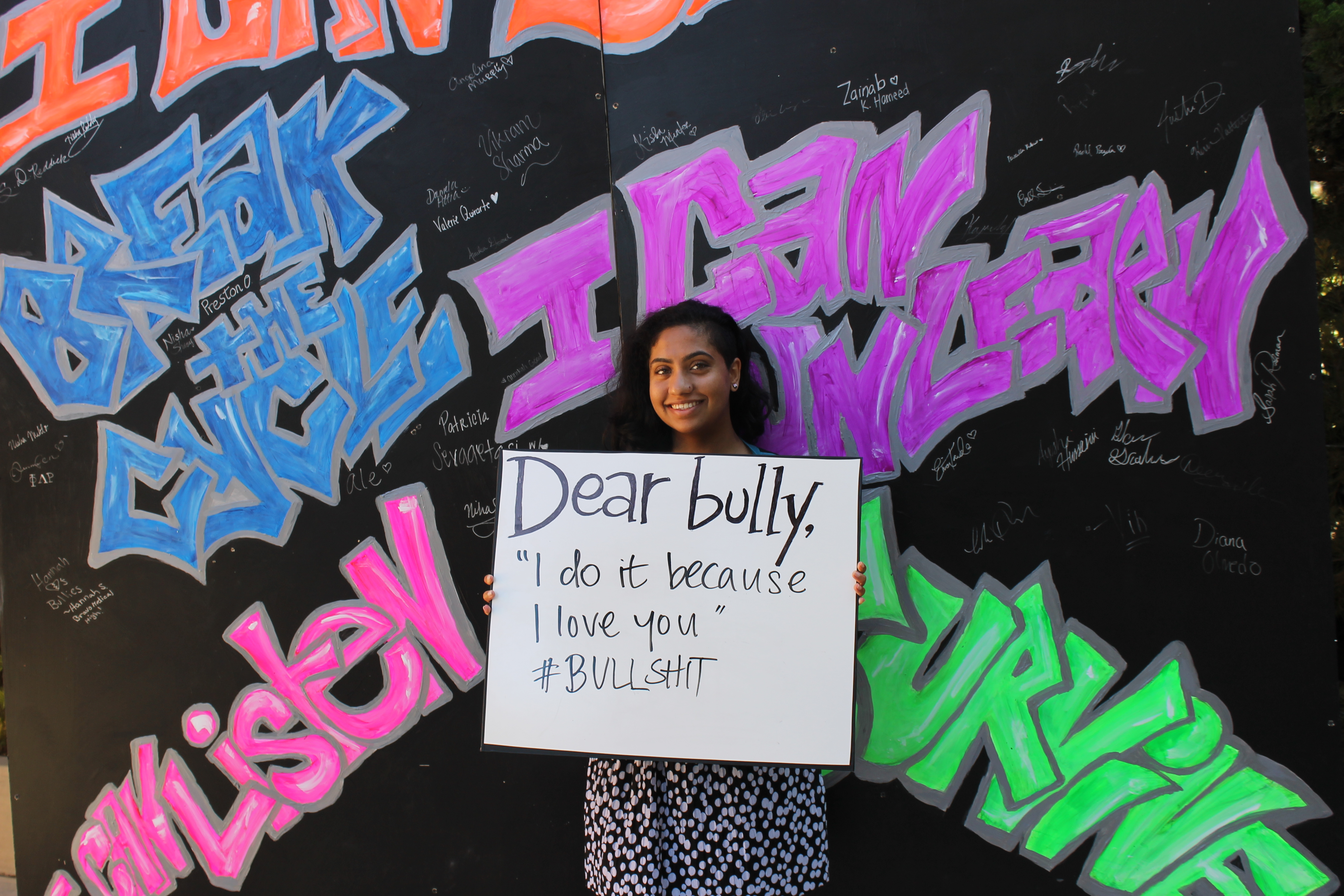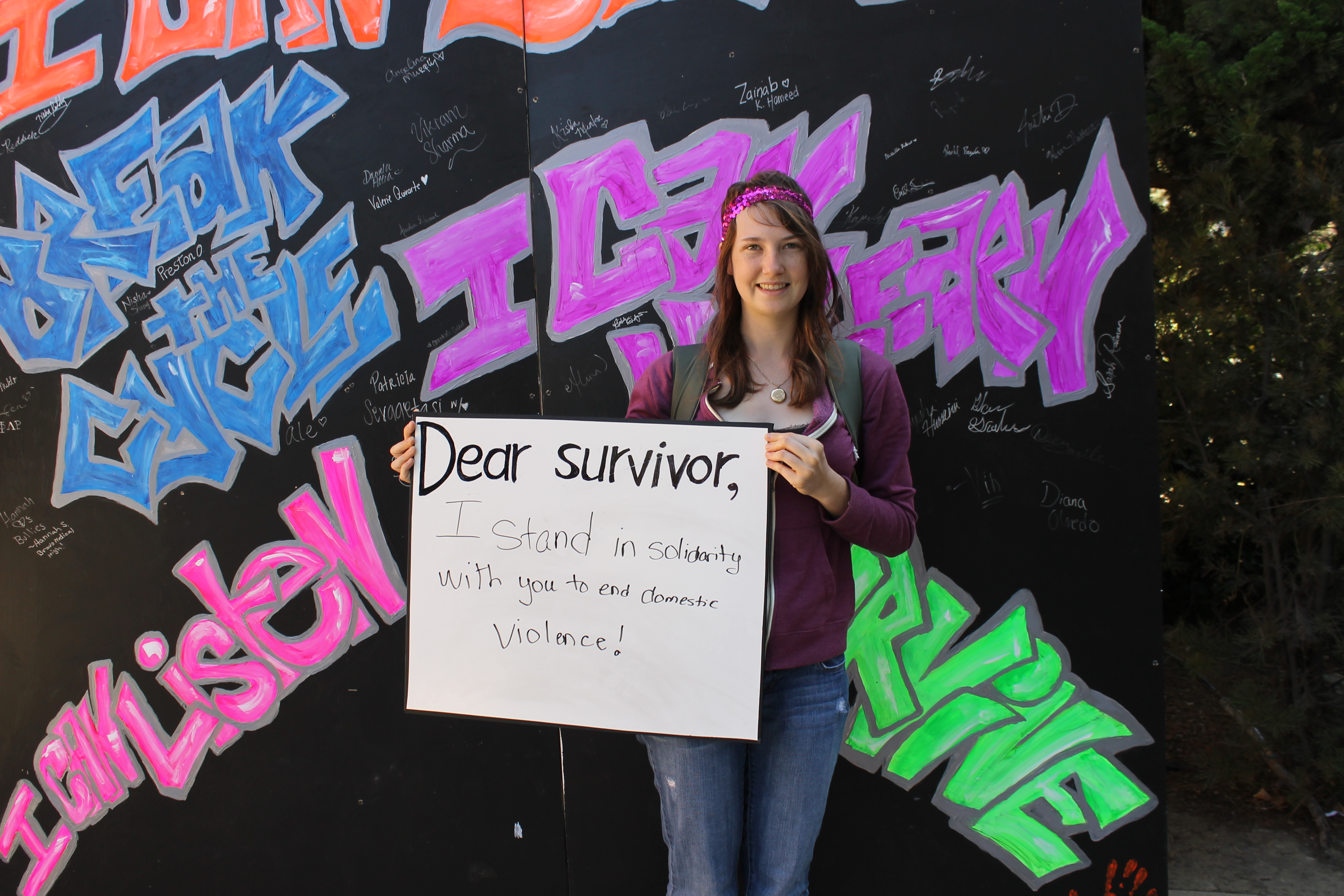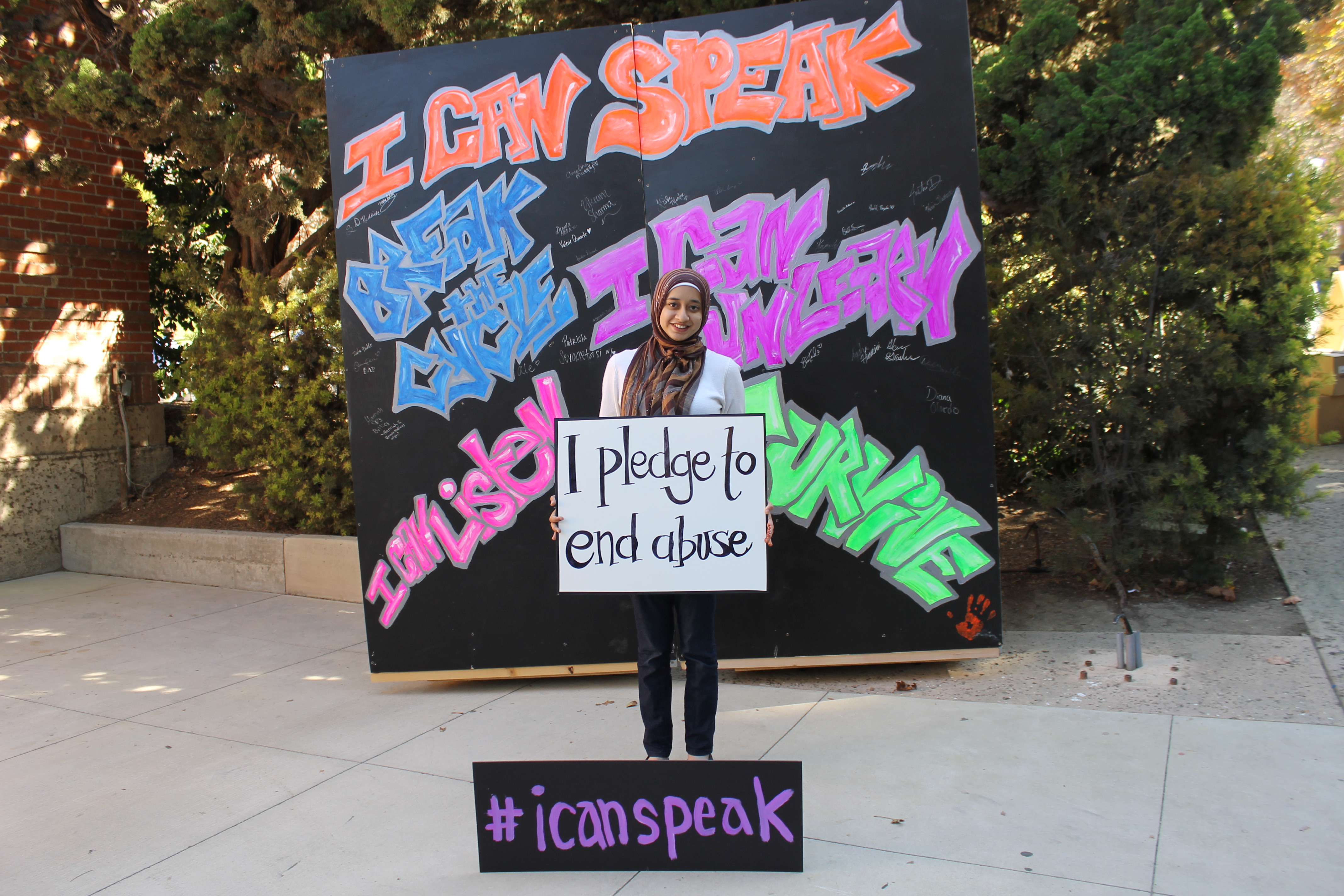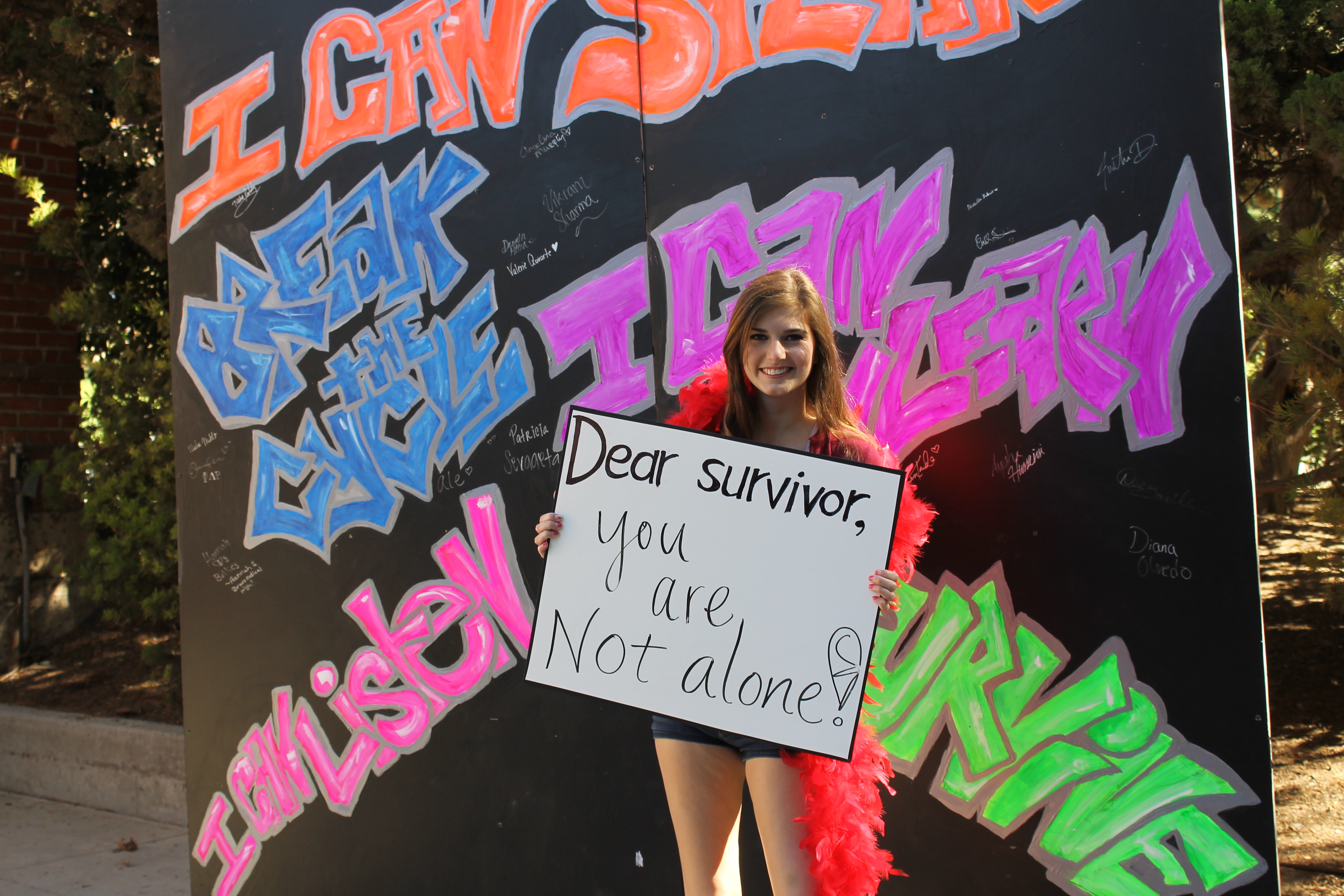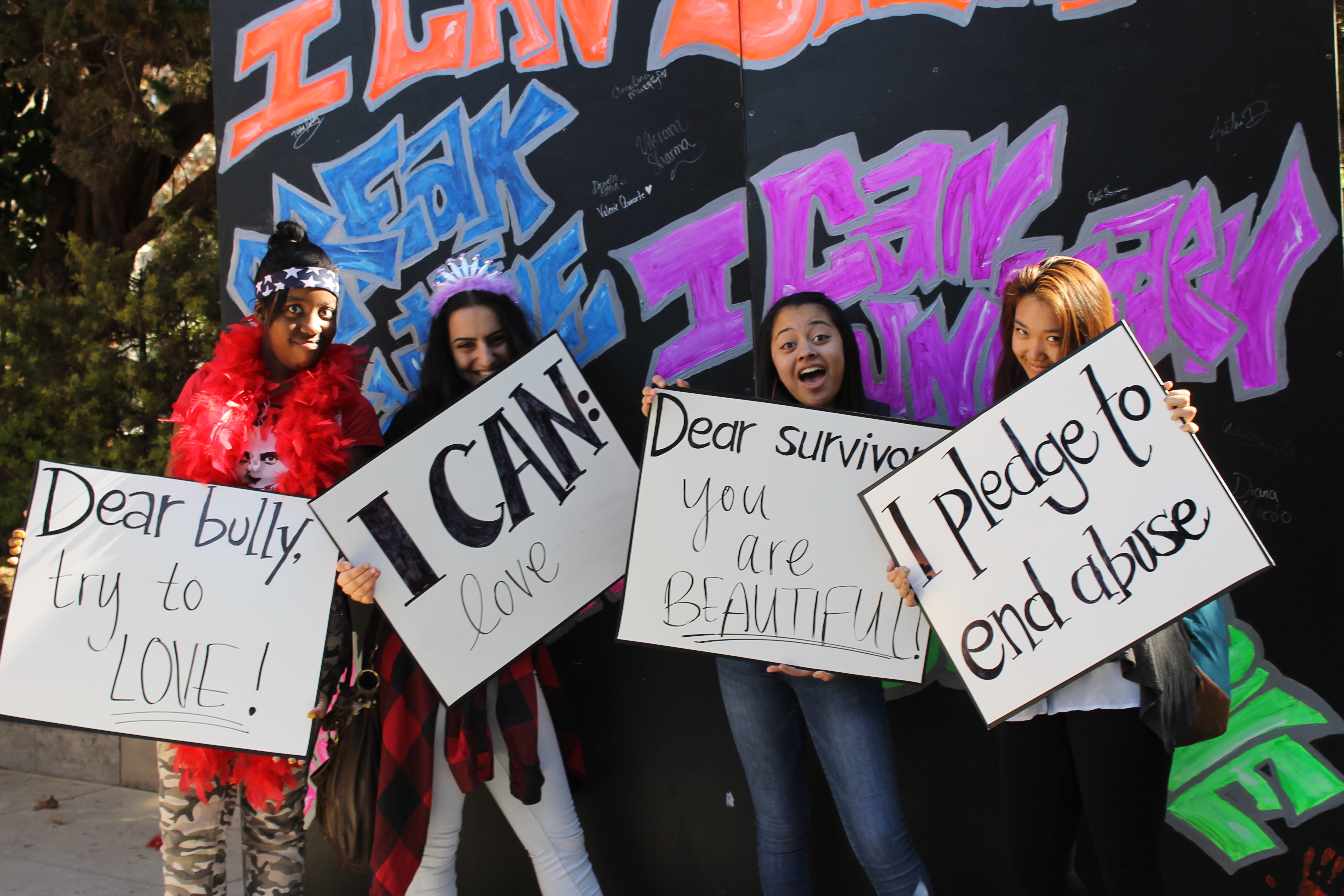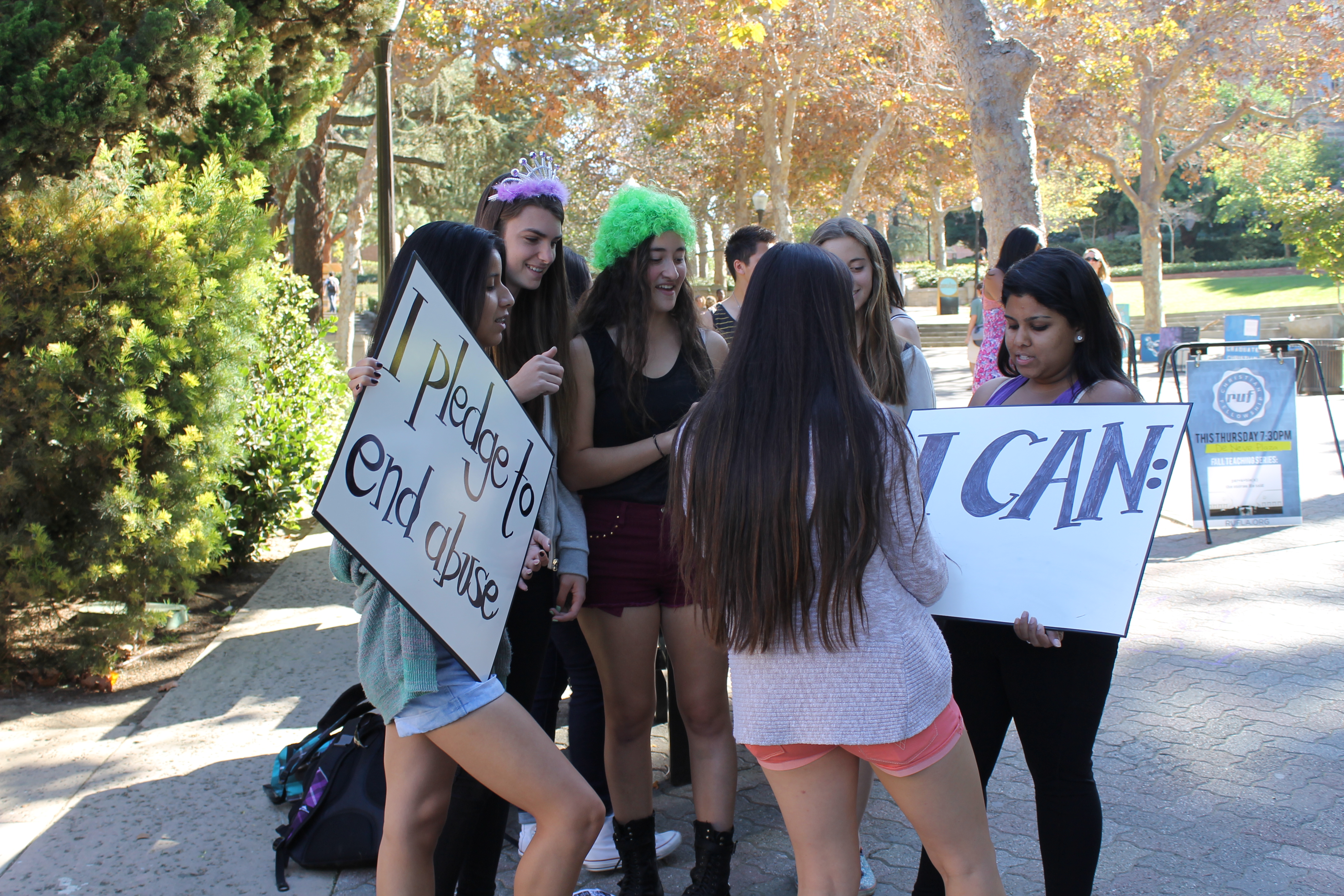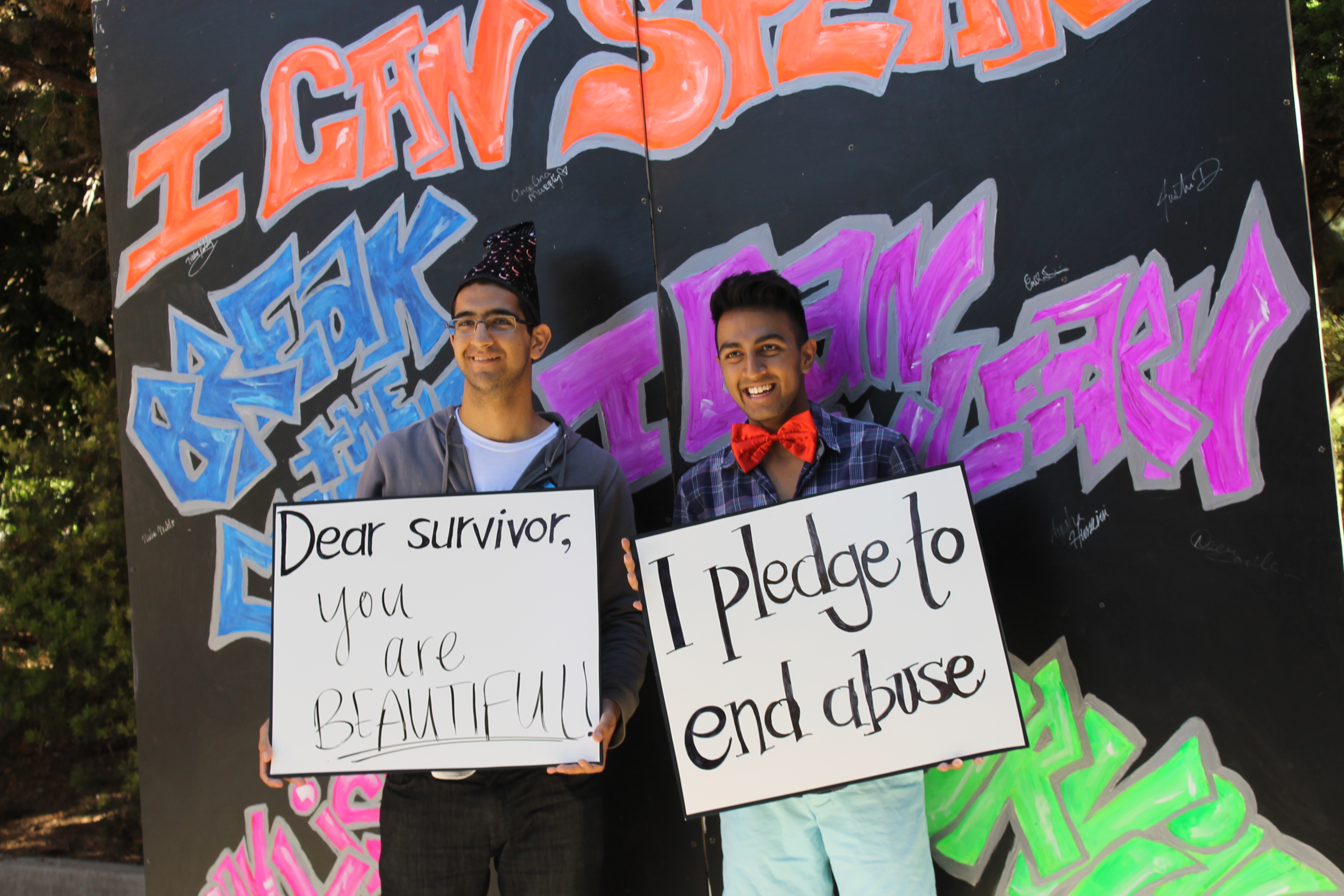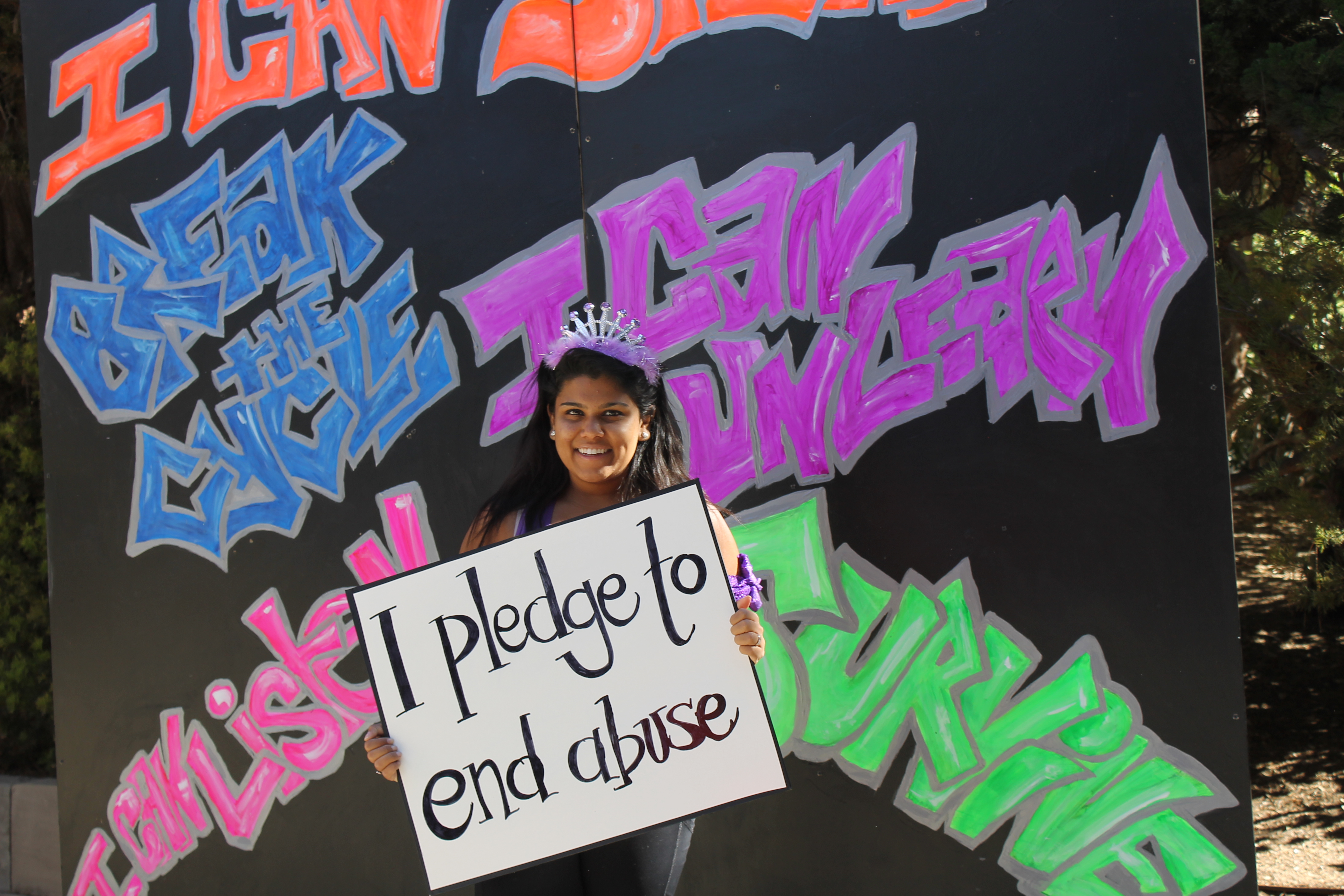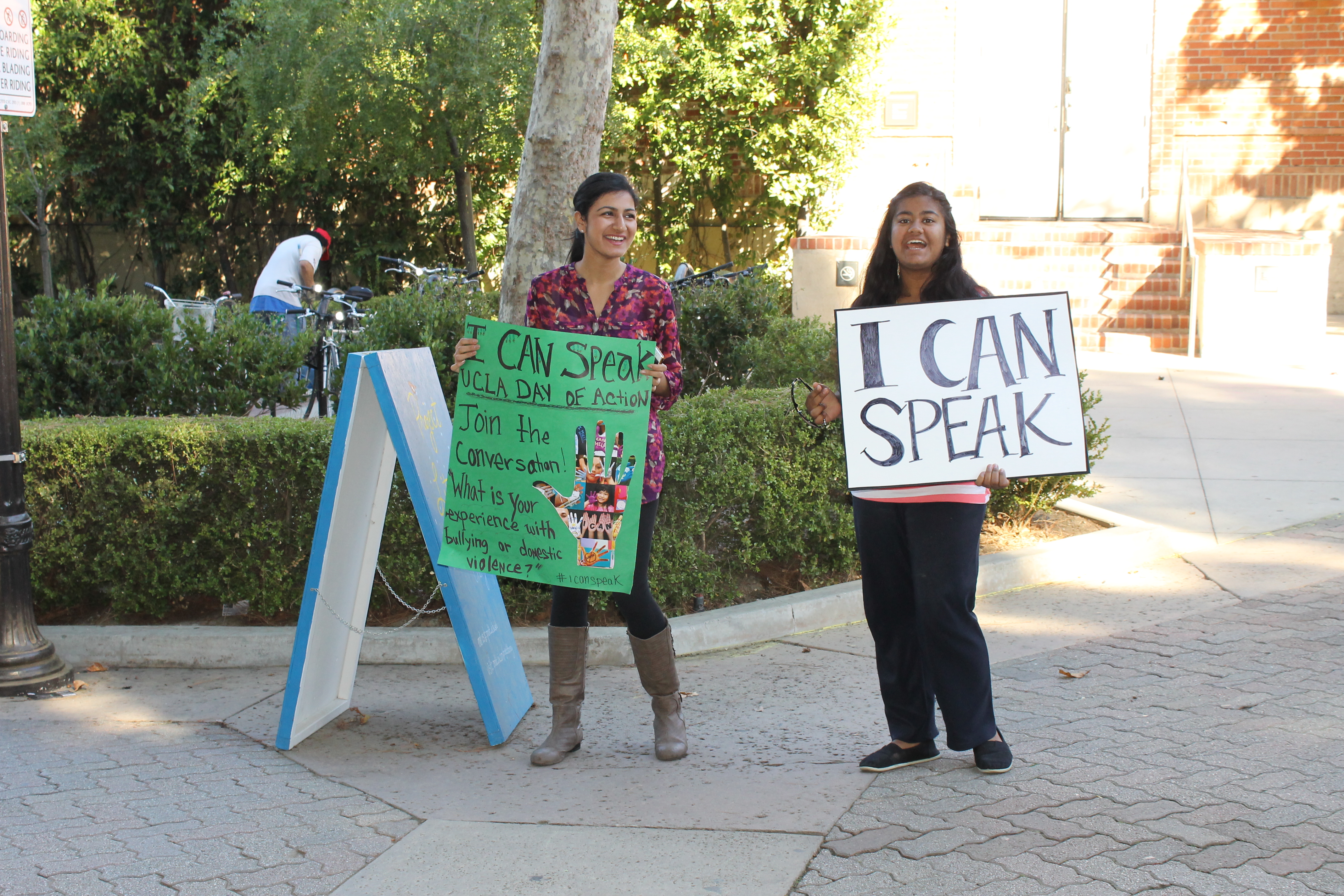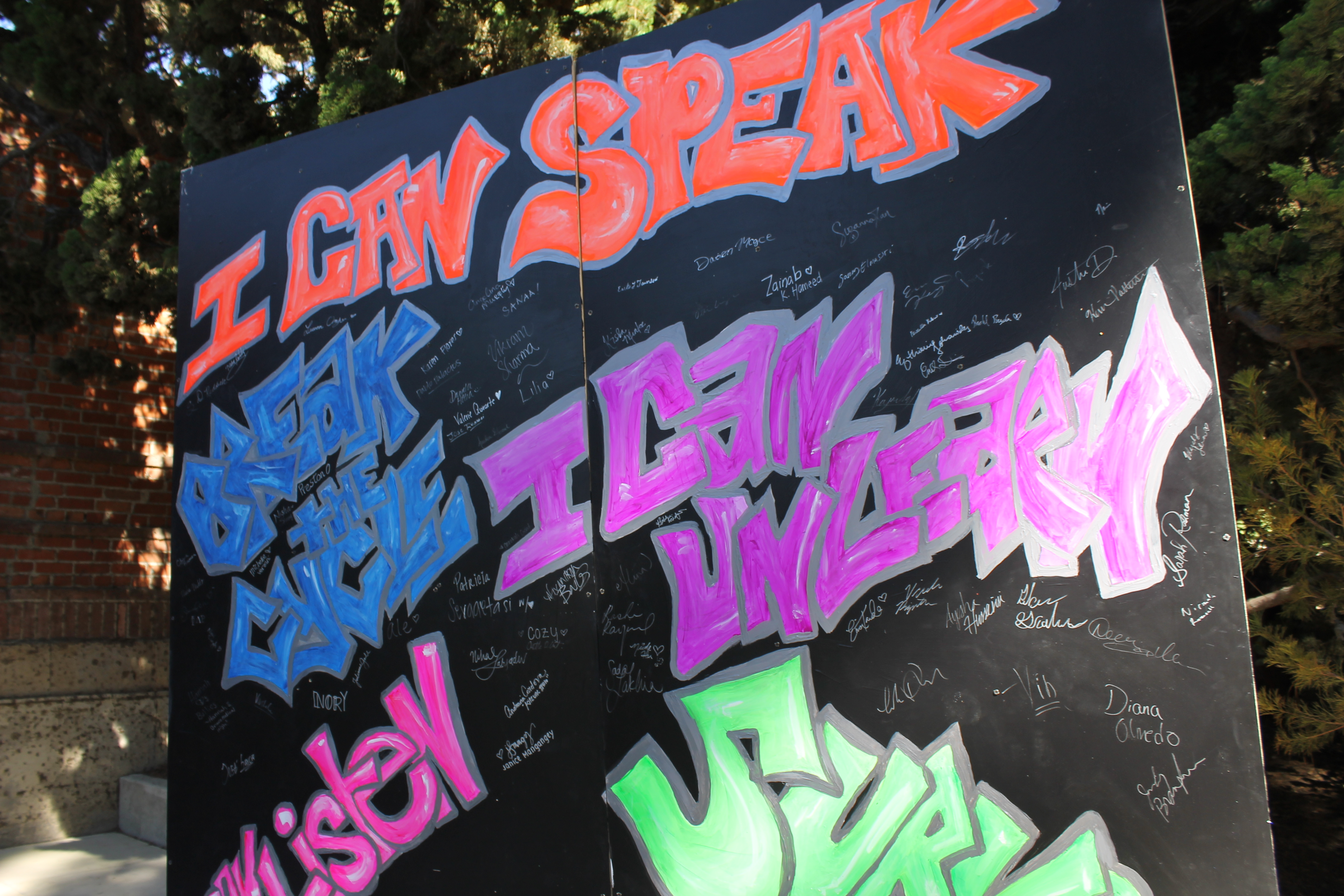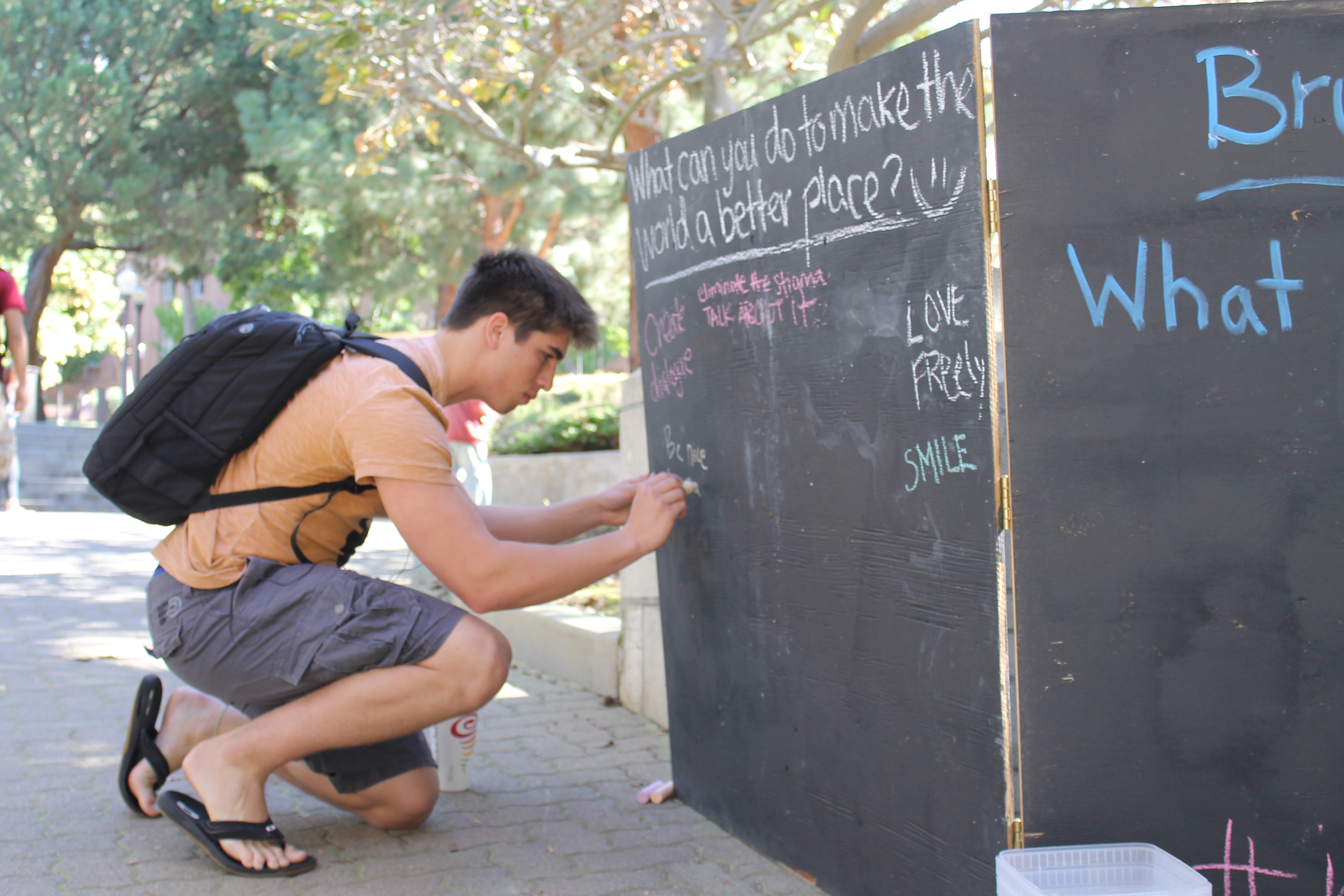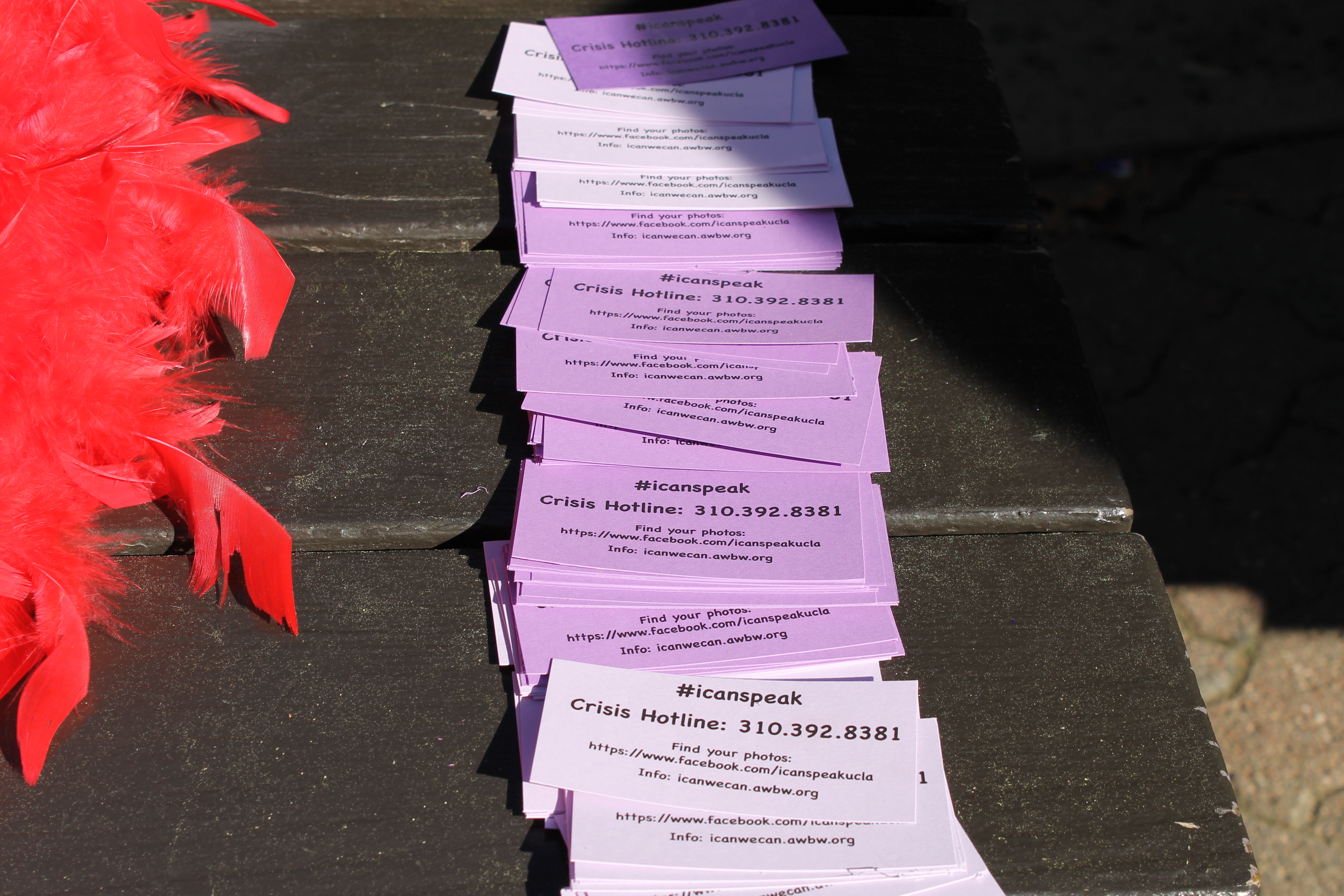 By Angelina Murphy and Mia Johanides
Every twelve days, a woman in Los Angeles dies due to domestic violence.
Unfortunately, there is a stigma surrounding the topic of violence and bullying within our society. As a community, we need to stand in solidarity with survivors and start the conversation. In honor of October doubling as both Domestic Violence and Bullying Awareness Month, A Window Between Worlds collaborated with several UCLA organizations and created the event: "I CAN Speak UCLA Day of Action" on campus Wednesday, October 16th.
A Window Between Worlds is a local nonprofit that uses art as a healing tool for women and children who are survivors of domestic abuse. Through creative expression, survivors gain a sense of renewal and power. With this mission in mind, A Window Between Worlds collaborated with UCLA organizations such as the American Medical Student Association, Indus, SANAA, Daily Bruin, Bruin Confidential, and FEM Newsmagazine. The goal was to create a unique campus community engagement for the  I CAN WE CAN Project (ICWC).
ICWC is a socially engaged art project created by AWBW in order to strengthen, connect and expand the community of individuals united to end domestic violence and sexual assault. This ongoing participatory art project invites everyone to create art as a symbol of solidarity, a commitment to doing what they can to help end abuse. AWBW's shared vision is a world in which art is used to forge a sense of personal connection and shared responsibility to say WE CAN create a violence-free future.
Powerful aspects of Wednesday's event were theatrical narratives focusing on the themes of empowerment and survival. Multiple students concealed their identities with white masks describing powerful tales of overcoming abusive relationships. The narratives were pulled from UCLA students in a call for narratives prior to the event.
http://www.youtube.com/watch?v=hsccQlXWmQE&feature=youtu.be
The main event for I CAN Speak was a whiteboard campaign at Bruin Walk. UCLA alum, Samira Mohammed, painted a large mural with powerful statements such as, "I CAN Speak" and "Break the Cycle." Students could then take a pledge against domestic violence by holding up a prompt or creating their own on a custom whiteboard and taking a photo in front of the mural with messages like, "I pledge to end abuse" or a personalized message of empowerment to the survivor. Afterwards, the student is given the opportunity to sign their name on the mural to stand in solidarity with survivors.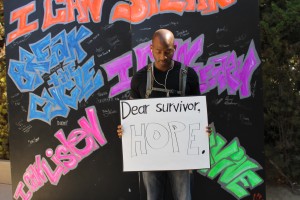 Bruin Confidential donated their chalkboard and typewriter for students to use at the event. Eric Kang, the director of Bruin Confidential, describes the organization's goal to "create a safe space, a creative medium where students will feel comfortable sharing while keeping their identity anonymous." With this goal in mind, Bruin Confidential contributed to ICWC by allowing students to join the conversation and talk about their personal experience with domestic violence and bullying.
Lastly, I CAN Speak used signs to display shocking statistics regarding domestic violence. Rabhi Bisla, the Director of I CAN Speak UCLA Day of Action and campus liaison for A Window Between Worlds, describes her overall objective of Wednesday's event:
"With a big campus like UCLA, we're like our own city. And in our own city, we need to be aware of what is happening in our community. To let victims know it was not their fault and to help empower them and make them feel supported. At the end of the day, if we could just affect one person, that is a key goal and an accomplishment, even if we can make one person think twice. Our goal is to spread awareness and provide an opening for a conversation."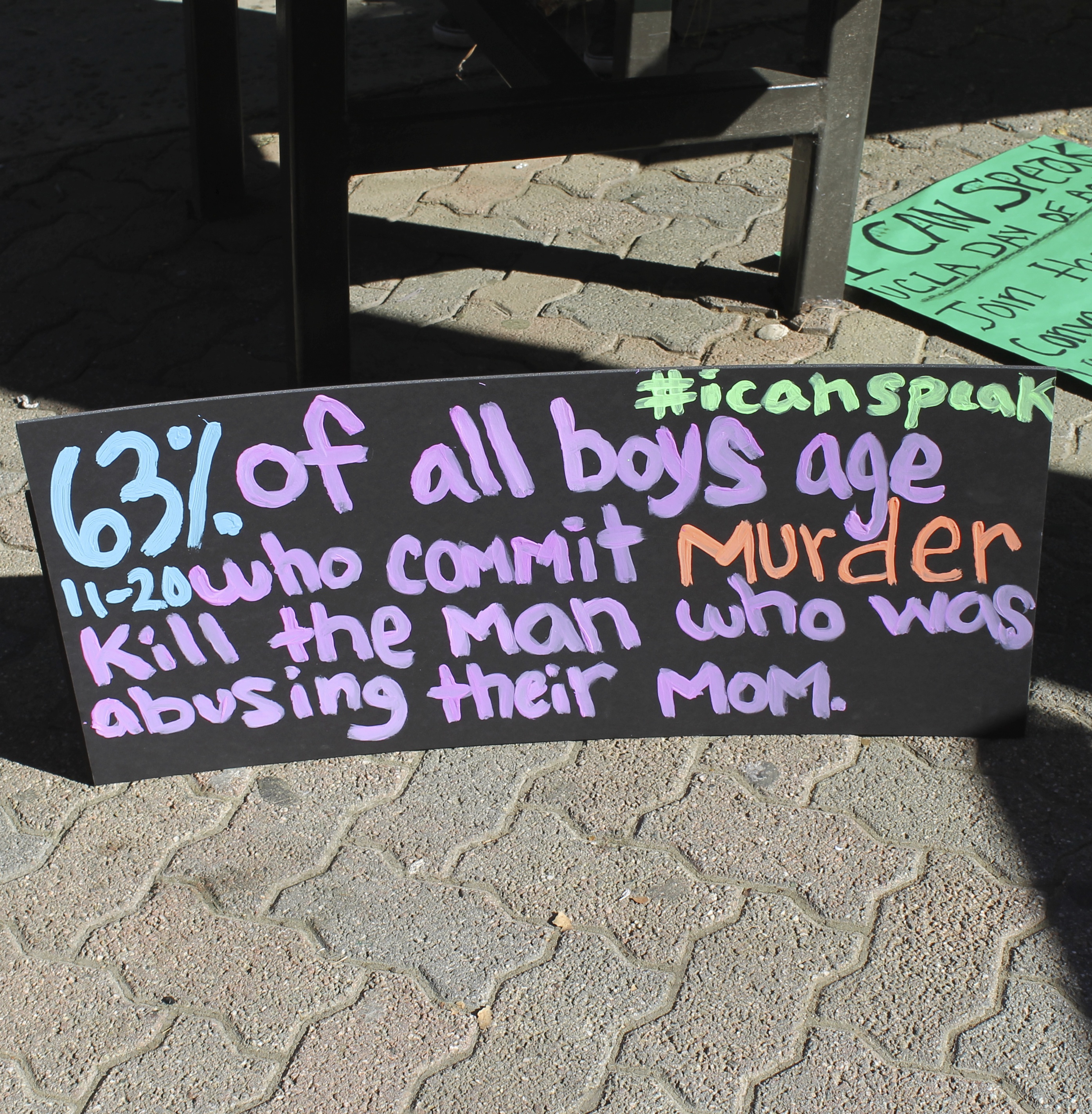 Similarly, Zainab Hameed, the Director of Domestic Violence Project for American Medical Student Association states, "The importance of this event to me is to spread awareness that the survivors of domestic violence and abuse are not alone and by spreading awareness, WE CAN help make a change."
There was an overall positive response to Wednesday's event. Although there were still a number of students who did not make a pledge, many of the students were intrigued by the campaign and wanted to stop to learn more. One student who wished to remain anonymous stated, "I have a friend that was part of an abusive relationship. Campaigns like this really mean a lot to me because it's personal."
Although Wednesday's event was successful, the conversation cannot stop here. The fight cannot stop here. We must continue to make these pledges and spread awareness every day. Domestic violence can no longer be a taboo topic; we must verbalize our support for victims of abuse.  We must continue to speak for those who have been silenced. We must stand in solidarity with survivors. We must fight back. WE CAN speak!