It's 2016. Will Bollywood Change its Ways?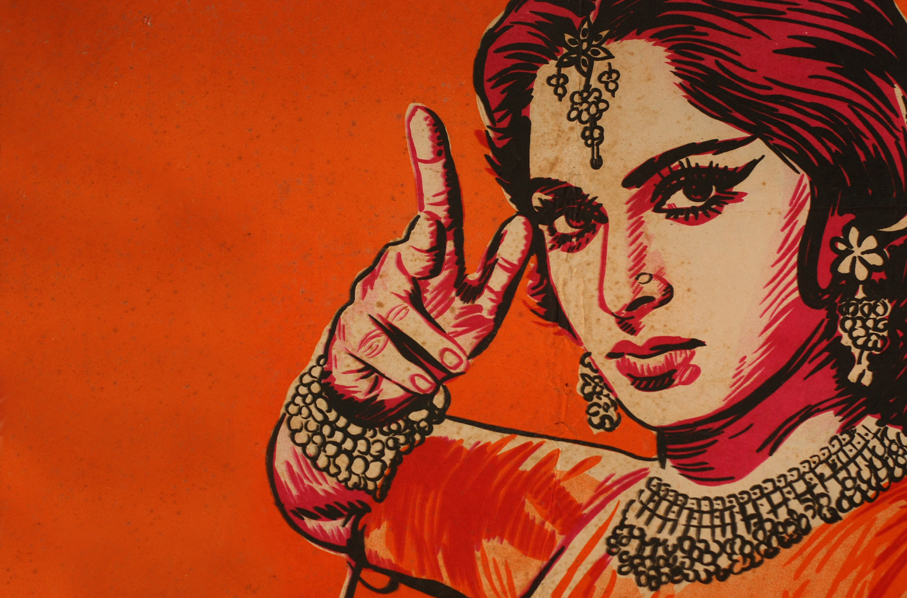 Image: "Bollywood Poster Detail" by Meena Kadri via Flickr / CC BY 2.0.
Bollywood doesn't have the best record when it comes to sexism in the media. If you type in "Bollywood sexism" in Google, literally hundreds of articles will pop up discussing movies from the 1950s up until now.
But it's 2016. Why on earth is India's film industry so adamant about reflecting their long-standing sexist attitudes in their new age media? Will Bollywood radically change its ways in 2016?
Let's take a look at our recent past. "Dabangg" (2010) was a hit movie about a young man whose main talent is harassing girls until they fall for him! He also can fight everyone in his general vicinity. This "man's man" not only got away with physically abusing an ex, objectifying women, and driving drunk, but he's glorified for it. The entire film revolves around how "edgy" and "sexy" his manliness is. It isn't very impressive.
Okay, so let's skip forward five years. It's 2015, and "Baahubali" releases and it is a gigantic hit. It's a riveting story about a young man who was destined to be king, but is restrained by his class, and then by his greedy brother, and then… well, we don't find out because the first film ends in an enthralling cliff-hanger. The cinematography is striking. The visuals bring an ancient kingdom to life with vibrant color. The technology used to create the weaponry in the gripping war is spectacular. However, its sexism is out of this world. In the beginning of the film, we're introduced to a powerful, fiery warrior-woman who angrily charges at our main male character and his threatening presence in her village. In the span of one cheesy Bollywood song, this man shows our badass warrior how beautiful she can be if she takes off her clothes and puts on a little make up. She decides that he's correct! She is beautiful! And with that realization, she falls in love with him and her identity as a warrior is literally never mentioned again. She lives only to be his doting soon-to-be-wife now.  This happened in 2015.
Bollywood has had it's feminist charmers here and there. Sometimes we get a cute quote from an angry wife yelling at her husband, or a fun jab at the patriarchy by a young school girl. But it takes feminism back millions of steps every time Bollywood comes out with a movie that completely erases female power and strength, which happens quite often.
But we're looking forward to 2016. Certainly, there will be a few movies in which a beautiful Bollywood actress, like Kareena Kapoor, exists only to be an ornament to an overly macho man, like Hrithik Roshan. But we can look forward to some interesting, fresh, potentially feminist plot lines this year as well! "Bajirao Mastani" (2016) came out this year, and though it wasn't the most feminist movie of the year, it showed empowered women taking charge of their decisions. The intertwined and emotional love triangle wasn't petty or catty, but genuine and honest. In the end, both women held their own with poise, and neither woman wavered from her values. It was the most empowering way to approach India's sexist history.
Here are some 2016 movies that might not be as painfully sexist as their predecessors:
"Neerja": The true story of Neerja Bhanot, known as "India's youngest braveheart." Bhanot was a female flight attendant who died saving hundreds of passengers in a plane accident in 1986. She received accolades for her honor and merit, and critics think this film will do her justice. The film is set to release on February 19th.
"Jai Gangaajal": This is a movie looking into the relationship between police and society, which by itself is an incredibly captivating issue to address in India. It's even more fascinating with Priyanka Chopra as the lead female role, playing the police officer showcased throughout the film. The film is set to release on March 4th.
"Ki and Ka": Kareena Kapoor plays a working woman and Arjun Kapoor plays a stay-at-home dad! Redefining gender roles in Indian media is a huge step forward. The film is set to release on April 1st.
"Sarbjit": Aishwarya Rai will play the leading female role as a warrior who fights for her brother's freedom. The film is about Sarabjit Singh, an Indian national who was convicted of treason in the 1990s, and the efforts for his release, but the story is narrated through his sister.  Hopefully we can see a female warrior who doesn't fall into the hands of sexism and objectification. The film is set to release on May 19th and will be screened at Cannes 2016.