Jazz Reggae Festival Returns Strong on its 31st Anniversary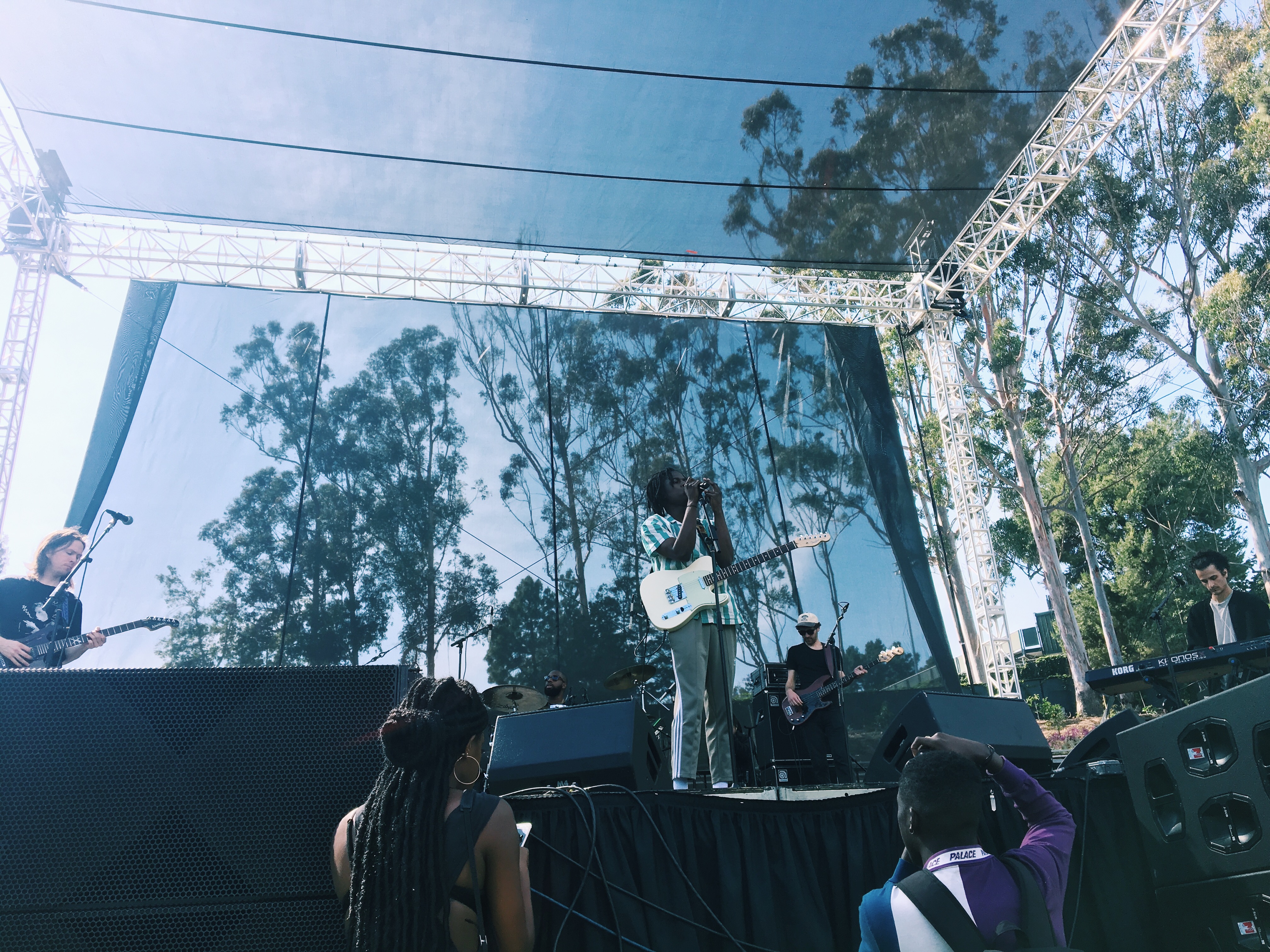 Daniel Caesar, photo by Greta Altmeyer
This past Memorial Day weekend, UCLA's Cultural Affairs Commission (CAC) held its 31st annual Jazz Reggae Festival. The festival featured up-and-coming acts as well as student groups, including Protoje, Daniel Caesar, Jah9, The Mattson 2, the UCLA Latinjazz Big Band, Voodoo, Third Degree, and QBwoy of Jamaican Gold Sounds.
Jazz Reggae is a longstanding tradition at UCLA that began with in 1986, born from the desire to promote student performers and examine the intersections of different art forms within the spectrum of jazz. The festival later expanded, incorporating reggae and jazz forms of music, which have inspired hip hop, R&B, rap, and soul music. From visual and live art to live music performances and local vendors, the festival has incorporated various cultural aspects that honor the diversity of Los Angeles and the rich history of Jazz and Reggae genres.
It has traditionally been entirely student-run, and hosted by the Cultural Affairs Commission, an office within the Undergraduate Student Association that strives to promote political and social dialogue on campus through cultural and educational programming. Since its humble beginnings, the festival has grown enormously, eventually moving away from student performers towards bigger names and up-and-comers. These star-studded lineups have included artists such Snoop Dogg, Ziggy Marley, Jhene Aiko, The Roots, Shaggy, Marian Hill, and Portugal. The Man, just to name a few.
These genres of music create an atmosphere and a festival that goes beyond the purpose of entertainment. Reggae in particular connotes a sense of intentional unity and love, according to Todd Hawkins, who produced the festival during 2006-2007, in a 25th anniversary documentary on the festival.  Pam Cysner, an advisor for the Center for Student Programming, noted in the documentary that the jazz genre has historically been a "way to speak…especially for communities that weren't being heard from." It's worth noting that jazz and reggae music were created by Black communities. At UCLA, where only 4.8% of enrolled students identify as African American, this festival is the type of space that UCLA should seek to promote and support. This fact links intrinsically to the Cultural Affairs Commission's mission: to create spaces for individuals whose voices and cultures are not being supported by the primarily white institution that UCLA is.
While at one time, the Jazz-Reggae Festival was the largest student-run festival in the country, the program faced financial difficulties in the last few years. Though a centerpiece to the culture and history of both Los Angeles and UCLA, the festival was cut from two days to one in 2015 due to budgetary constraints. Dialogue following the 2015 festival questioned whether the programming would continue at all. In an attempt to succeed by remaining true to its roots, festivals of the past few years have focused more on making the festival an intimate experience which features more up-and-coming and student artists.
In recent years, the festival has come back strong, and 2017, the 31st anniversary of its founding, was no exception. Tickets sold out completely, catering to UCLA students and the greater Los Angeles area alike. Families, friends, couples, and strangers alike could be seen strewn across the lawn. Festival-goers milled around the grounds from merchandise and vendor tents to the main stage. When the dulcet tones of Daniel Caesar, an up-and-coming R&B and soul singer, filled the grounds, swarms of visitors flocked to the barricades, many of whom had waited months for this moment.