Judith Butler at UCLA: "This is What Resistance Looks Like"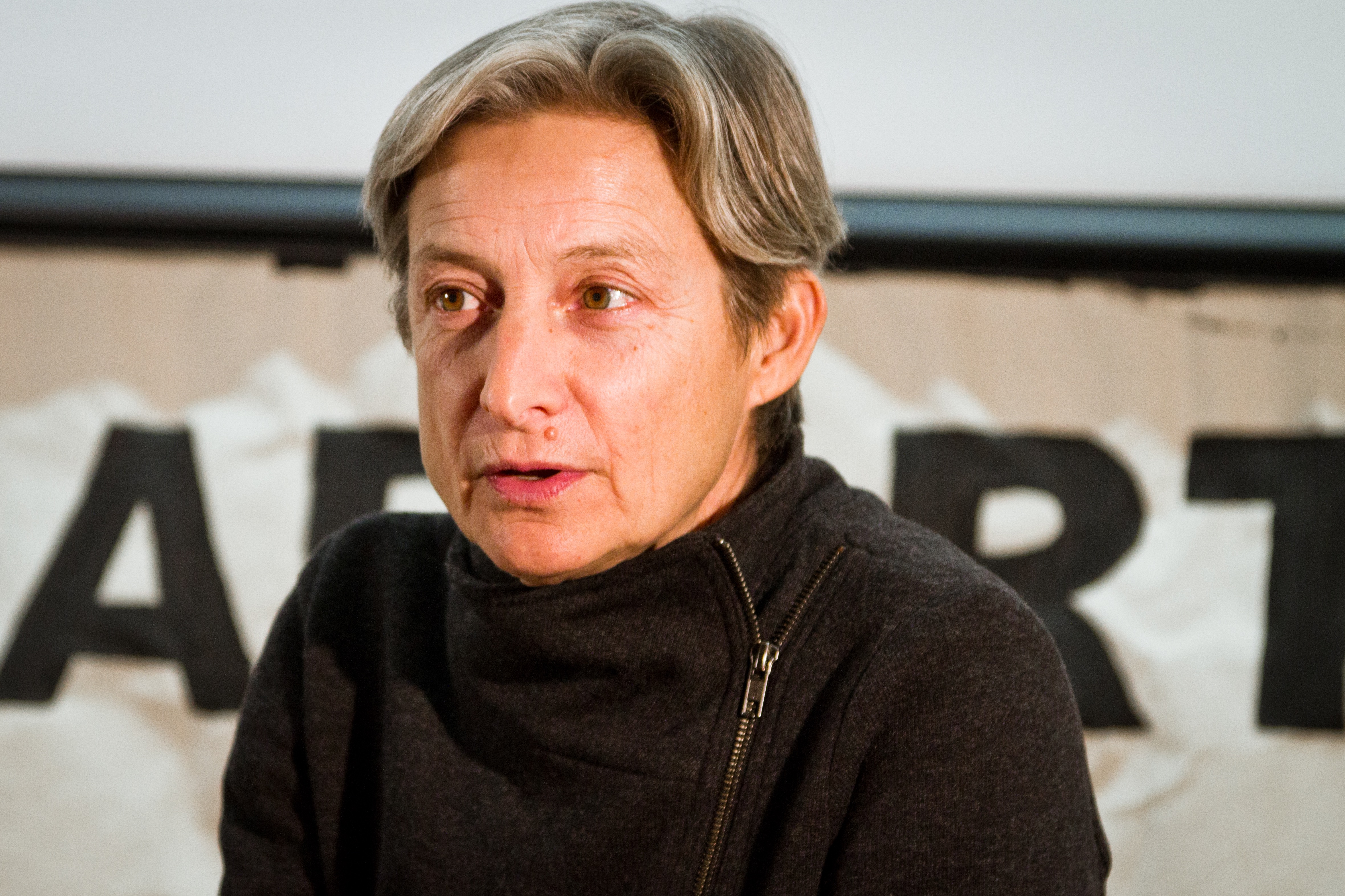 Image by Andrew Rusk / CC BY-SA 2.0
Walking into the room where the event "This Is What Resistance Looks Like" was held, it was astonishing to see the amount of people who had shown up. The event, put on by UCLA Resistance Against Violence through Education (RAVE), was standing-room only before the event had even begun. People were lining the walls, squatting in the aisles, packing in like sardines, spilling out of the doors — and Judith Butler wasn't even there yet (she was running late due to her flight having been cancelled and rescheduled). We sat, sweat, and sang along to songs of protest and resistance, bumping into each other as we anxiously awaited the arrival of a feminist thinker many of us had only read about in academic essays.
At long last, Butler finally arrived. A small and slight person with an unexpected sense of humor, she claimed that she was "not altogether glad to be here because the political times are so demanding and infuriating." However, she proceeded to delve into major topics and current events with optimism while not forgetting the gravity of the issues at hand. The main focus of her talk was identifying the ways in which Donald Trump attempts to assert power and the most effective ways to resist it.
She described the two dimensions of executive utterance: the statement of intention (i.e. the many claims Trump has made via Twitter) versus speech as an act itself. "Reactions to Trump so far have been to his words," Butler stated. "His speech will keep us unknowing as to what he can and will do." She also mentioned transnational issues affecting the rest of the world. The focus was on the rising xenophobic nationalism in many European countries, mirroring the sentiment some people have in the United States.
Butler stressed that mobilization is key in resisting. We may be angry, but we must not stop at that. Otherwise, we cannot move forward. Instead, we must be aware that we cannot be forced to consent to laws enacted by the Trump regime that we deem unjust. "Civil disobedience is one way to withdraw consent," Butler said. "Without support he is powerless, and the less support he has the less powerful he will be."
An optimist, Butler envisions the future of resistance to be helmed by the universities. She believes that universities must be sanctuaries for those who are vulnerable under "Trumpism." She says we must hold our educational institutions accountable, and UCLA students have already proven to do so when many demonstrated against a sex offender professor who had been allowed to continue teaching. UCLA students have also been active in resisting Trump's regime by participating in walkouts and organizing rallies.
A recording is available on the Institute of Inequality and Democracy's website. UCLA Rave (@UCLARAVE) has also live-tweeted the event.