Los Angeles: Gay Fantasia, Lesbian Wasteland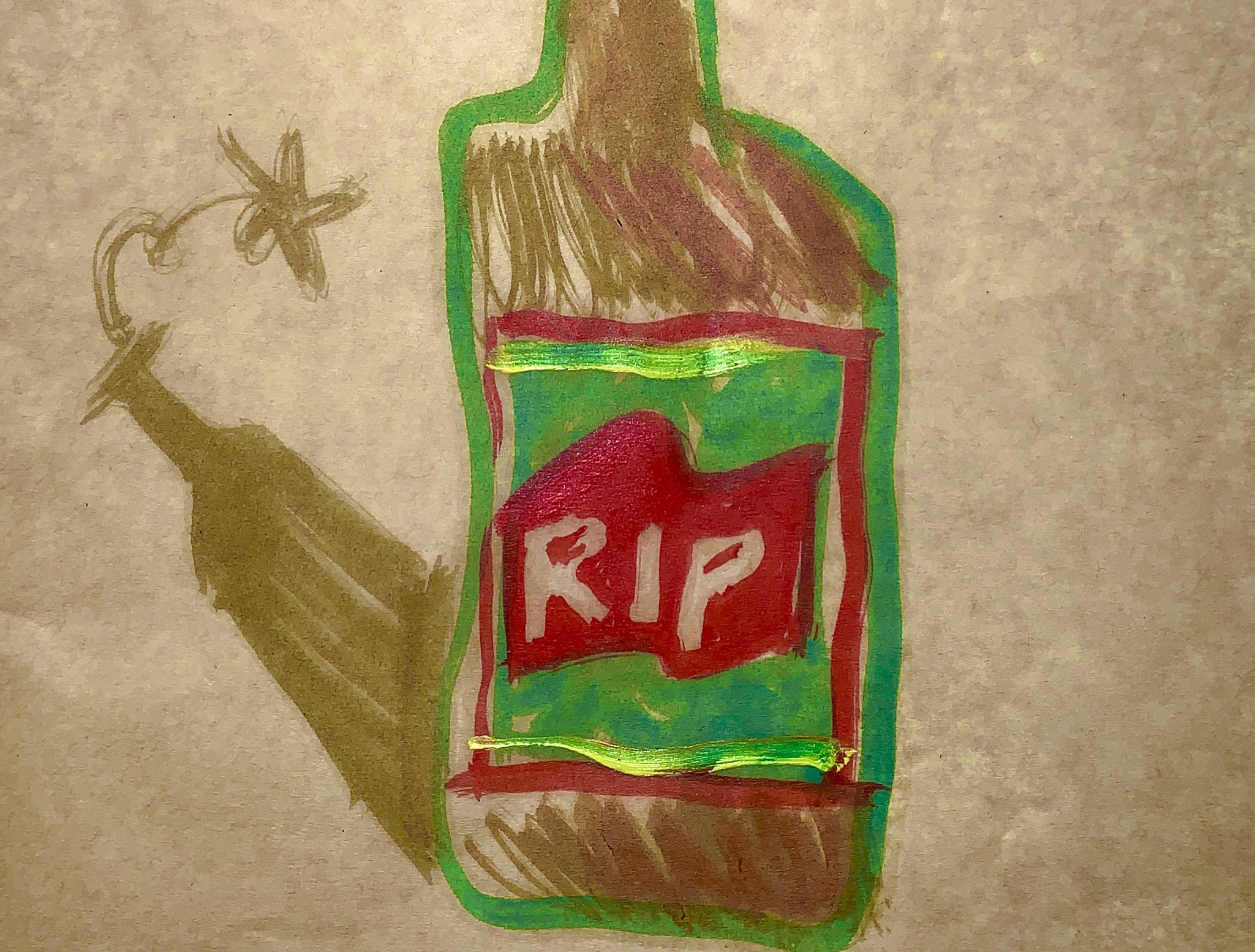 Imagine, you are a young gay girl with a recently acquired a fake I.D., ready to go out on the town. You're already half way to the lesbian bar when you realize you're dressed like Jodie Foster from Taxi Driver. The one time you're supposed to dress gay and you don't do it! Oh well. You finally get there, and the lights are out and the door is boarded up. You do some recon and find out it closed in 2017. Fine, a ladies night at a gay bar will do. There are plenty of those and you're not picky. Sounds like a blast.

You arrive pre-buzzed from the dirt-cheap tequila in your fanny pack, you spritzed some salt-spray in your mullet, and you brought your most committed drinking buddy. All the dominos are set for a perfect night. But something is strange about this scene. There are plenty of gay women–the buzz cuts, tats and leather say that much. What's off? Is it the bored look in their eyes? Is it that a gaggle of gay men have taken over the dance floor to do obnoxiously performative ballroom dance routines? Is it the eight dollar pilsner? Maybe. But it's something more than that.

When I think ladies' night, I think of that creepy ploy straight dive bars pull to get chicks in the doors (and a way for a girl to score a cheap strawberry daiquiri). At ladies nights at gay bars, we don't even get discounted drinks! Lesbians need their spaces to play. But it seems those spaces no longer exist in Los Angeles.

The first known lesbian bar in Los Angeles is the working class If Club, opened in 1947. It wasn't just a butch lesbian bar, as working men in their fourties were also drawn to the welcoming vibe of the If Club. The crowd was masculine and racially diverse. But this wasn't the only type of girl-on-girl hang-out opening up in this era. There were upscale cocktail lounges, private beach clubs, along with the stereotypical butch dive.

It's hard to imagine such a variety of lesbian bars in Los Angeles. While there are at least seventeen bars for gay men in LA, the very last Los Angeles lesbian bar went out of business in 2017.

The Oxwood was a 45 year old institution opened by Betty "Tuck" Sutherland. It was open longer than any other lesbian bar in the U.S, and it seemed like it never changed. It attracted middle-aged working class women and catered to trans women. Zachary Drucker, a producer on "Transparent" described it as "a space for queer trans women without the pressures of men entering the space as potential partners…" It was a true intersectional sanctuary, like many of the lost lesbian bars were.

Why is it that spaces specifically catered to queer women go out of business so often? While male-centered gay spaces seem prolific, lesbian bars haven't stayed afloat–especially tanking in the last five years. While the wage gap seems like an obvious answer, it's still unclear why are they're dropping like flies.

One theory is that lesbians just don't go out as much as gay men do. This would be explained by the wage gap, which would force lesbians to be a bit more thrifty than gay men. It's crossed my mind that gay women just don't like to party as much as gay men, that we just want to stay home and read Eileen Myles' new book and drink Yogi tea. But MAYBE if the spaces for us to go crazy existed, we would get out a little more! I know that if there was a bar with some silly name like Darlene's with some tacky wall art, cheap beer, a jukebox, a bartender named Gil, and it was full of lesbians? I'd be hungover all the time. But alas, the death of the lesbian bar is upon us, and in its place is ladies night at gay bars—a hit or miss, borderline condescending practice. That said, I will still go to them. Because where else am I gonna get to drink a pilsner in a room with fifty women in work shirts?