'Love, Simon,' But Also Pay for It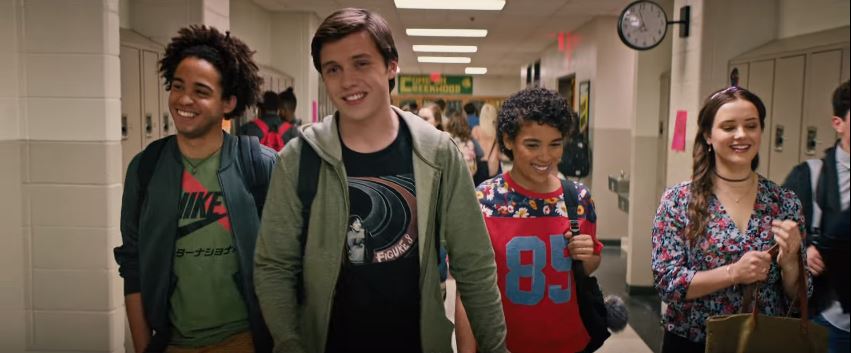 Image courtesy of 20th Century Fox via YouTube. / CC BY-NC 2.0
In response to calls for diversity in film, studios developed a rationale for their homogenous landscape: narratives that centered people of marginalized identities didn't sell. It gave them an excuse to release several action films featuring muscular, heterosexual, white men every few months. They didn't have to worry about overextending resources and underperforming— though big-budget films such as "King Arthur: Legends of the Sword" contradict this— their audience was fortified after decades and decades of consuming these films. But once films such as "Girls Trip," "Coco", and even more notably, "Black Panther" were released, they disrupted the film industry's postulation. Representation, paired with humorous, adventurous, and genuine storylines, sold just as well, or better, than studios' uniform blockbusters.
And with the brilliant performance of these films, audience members that once raised their voices to demand diversity pat themselves on the back. The more films with nontraditional storylines and leads that are released, the more social media raises buzz about them. Reviews are passed around, actors are immortalized, and screencaps and gifs from the film are emblazoned on every Instagram, Tumblr, and Twitter feed. But what happens if the anticipation on social media doesn't translate to box office performance?
In mid-March, 20th Century Fox released the teen dramedy "Love, Simon," a film following a closeted gay boy who has fallen in love with an unknown classmate online and has to follow the terms of a blackmailer so he isn't outed to the entire school. The film is an adaptation of Becky Albertalli's "Simon Vs. the Homosapiens Agenda," a book with an established fanbase since 2015. Pair that with stars such as Nick Robinson, from "Everything, Everything" and "Jurassic World", and Katherine Langford, the lead in Netflix's "13 Reasons Why", and the film was set on a good path for box office success. Things seemed to go even better when the trailer made waves on social media with its hilarious poke at heteronormativity and when Rotten Tomatoes gave it a "fresh" 92% score.
Audience response even trumped out-of-touch reviews. Time Magazine published an article discussing how "Love, Simon" is behind the times and acceptance of LGBTQ+ teens is a struggle of the past. The article idealized the current social climate; even if some progress has been made for LGBTQ+ rights, people belonging to the community are still being murdered at higher rates than cisgender and heterosexual people. Luckily, fans everywhere were sure to show how important the film was to them. The relatability of the narrative for lesbian, gay, bisexual, and queer teens was evident in statements such as: "We're so proud of it — we didn't help make it or anything, but we kind of feel like it's our story being told." The production of the film by 20th Century Fox even helped it reach countries with harsher anti-LGBTQ+ laws that independent gay films like "Moonlight" couldn't reach.
Yet the film debuted at fifth place, making less than its budget during its opening weekend. It fell below estimates based off of the extensive advertising and word-of-mouth that was meant to skyrocket it higher. Yes, it could be argued that there were also other factors at play, such as its release being shadowed by the "Tomb Raider" remake, or that it wasn't necessarily a bad opening, considering its debut was on-par with other teen films. But the results are still questionable. The unwavering excitement on social media suggested a bigger turnout even if, fortunately, "Love, Simon" has maintained stability in profits and is now in the top twenty highest-grossing teen romances after less than a month since its release.
The shaky debut of "Love, Simon" is frightening and it is one that will be mirrored for any future films revolving around people of oppressed identities if fans don't hold up their end of the bargain. A fault of social media activism is that oftentimes the shouts for diversity don't match the financial participation once the demands are met. The film release cycle is simple: if a movie sells, then the studios will make another like it, and if that sells, then they'll continue to do so.
Now that "Love, Simon"— the first major studio film about a gay teen romance— is profiting in theaters, major studios are more likely to create films following LGBTQ+ characters. "Black Panther" is a prime example of success for marginalized identities, as it has a mostly Black cast and has broken numerous records, including becoming the third highest-grossing film of all time at the domestic box office. But feats like this have to continue. In order to see more progress in representation, we have to support any representation we get. Every adaptation is closer and closer to the diversity audiences want.