Mayim Bialik: Badass Feminist Tackles Representation of Women in STEM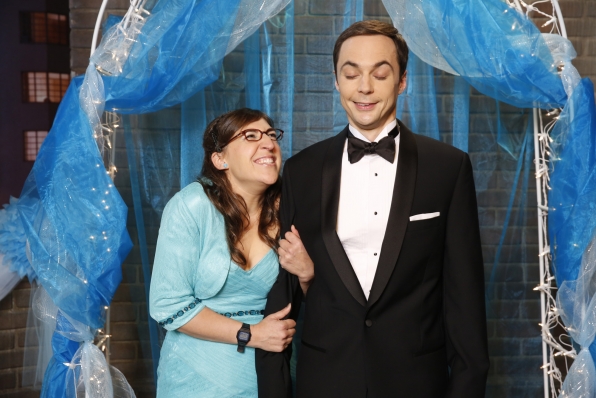 If you were at the height of your career after acting as the title character for five seasons in a 90s sitcom called "Blossom," would the automatic response be to complete a doctoral degree in neuroscience? For Dr. Mayim Bialik, that was a resounding yes. After making several unconventional moves in her career, she currently plays Amy Farrah Fowler from "The Big Bang Theory." This past weekend, I caught up with Bialik, a fellow Bruin and former Fem writer.
Bialik started her undergraduate study in 1995 at University of California, Los Angeles. She took a break from Hollywood, and became immersed into student life. Living in what she calls "the heyday of Westwood Village" in the 90s, Bialik met with friends at local haunts such as Westwood Brew Co., which has now been replaced by Boiling Crab. Between classes, she also visited her grandmother at the retirement home on Tiverton Ave near Ralphs market.
Now, she takes her two young sons around town from time to time to show them how her life was like as a college student, such as where she used to get her bagels before chains like Noah's Bagels popped up.
Even though Westwood has seen many establishments that have come and gone over the years, the rigors of being a student at UCLA is still as much of a challenge as it was for Bialik when she attended. Bialik was involved in several extracurricular activities, just like students still are today.She was a leader for several organizations, including Hillel and a Rosh Chodesh group for women.
Not only was she active in student organizations, but she was also dedicated to academics. She majored in neuroscience, and minored in Hebrew and Jewish Studies. After graduating UCLA with College Honors and Departmental Honors, she moved on to complete a doctoral degree in neuroscience at UCLA in 2007, while raising her sons out of the limelight.
Despite her teen stardom as Blossom Russo, Bialik also wanted to pursue a career in higher education. Bialik credits a fellow Bruin with giving her the tutoring and confidence necessary to pursue a science degree.
"It didn't come naturally which meant I had to work a lot harder. A lot more time was spent for me just to get by with B's in all my science classes," Bialik says.
As a result of working in the neuroscience field, Bialik now empowers high school girls to pursue the Science, Technology, Engineering, and Math (STEM) fields through her involvement as spokesperson for both Texas Instruments and DeVry University's HerWorld program.
She doesn't want people to think that the sciences confine people in a laboratory.
Furthermore, her role as Amy Farrah Fowler on "The Big Bang Theory" has given audiences much needed representation of women working in the STEM fields on television, challenging the idea that only boys do science and math. The show is not without its faults, such as the stereotypical portrayal of the dumb blond, effeminate Asian man, and geeky scientist. However, it should not take away from Bialik's endearing performance as a curious and loving neurobiologist.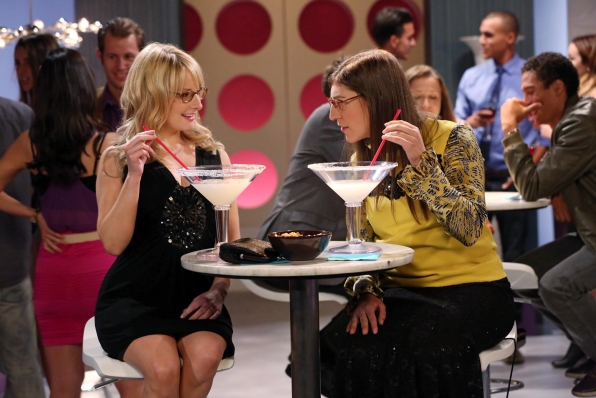 She takes careful consideration when making decisions for her character, even down to the last thread on her outfit because she knows that Amy would want the same. For example, Bialik dresses modestly as a statement on the show. "It's important that my character is a leading lady on this show who does not look like most women on television," Bialik says.
In a 2014 interview, Katie Couric referred to Amy and Sheldon, her love interest from the show, as the modern day Ross and Rachel from "Friends." Some may find the "Shamy" relationship hard to relate to because of their personality quirks, but the point is to show that it's not a requirement to look like a typical leading lady such as Jennifer Aniston's Rachel to be in relationships and live a fulfilling life.
"I think it's really interesting that we have a mutually respectful relationship between Amy and Sheldon and they've never had sex, yet they are still in an intellectually stimulating and romantically appropriate relationship," Bialik says.
Most people think of Amy's affection for Sheldon, but they forget about her initial fondness for Penny, Sheldon's neighbor. According to Bialik, there was talk about making Amy into a bicurious character. "It was very sweet to show, as Amy learned about social relationships and sexuality, that the appeal of a beautiful woman was significant to her."
Even though she is busy with her acting gig and raising kids, she finds time to write about feminism and her identity. On Kveller.com, Bialik wrote about her decision not to shave body hair.
In the piece, she mentioned a humorous conversation where she had to explain to her son about society's expectations of women to be hairless after bringing a promotional pink shaving cream product home. "The argument that I have always heard was, women should be soft, but that's culturally dictated. I think that's proven when you take a child who's never thought of a woman needing to shave," Bialik says.
As a feminist, she speaks up about injustice against women, sexist comments, and believes in access to birth control. She believes that women should be in control of their bodies.
Despite her championing of women's rights, some people criticize her for not fitting their narrow definition of what a feminist should be like. "I'm very domestic, but that doesn't mean that I'm not a feminist. I was raised at a cultural time where that was expected of women. I have learned to assimilate it into my identity," Bialik says.
Not only does she believe in representing unconventional relationships on television and exploring identity, but she also believes in the importance of showcasing the diversity of student perspectives. "It's really easy to be in your bubble, and especially as a person with white privilege, it's easy to not realize the concerns and struggles of other communities," Bialik says.
During her undergraduate career, she wrote for the UCLA student newsmagazines Fem and Ha'am.
She had developed great respect for journalism because she grew up watching her older brother Isaac Brynjegard-Bialik, a former editor of Ha'am, design print layouts for Fem, Ha'am, and some of the other newsmagazines.
"Even though I was an actress when I started [at UCLA], people would come up to me and ask, 'are you Isaac's sister?'" Bialik says.
When Isaac Brynjegard-Bialik worked for Ha'am, he was the first person she knew that had his own personal computer. At that time, the only place she could check her email was a row of computers in Ackerman Union. Now, she worries that print may be superseded by the online format.
"I think it's important to see the value of actually holding a paper in your hands, turning the pages, and spending that time with a cup of coffee and one of the magazines on campus," Bialik says.
Even though Bialik expresses concern for the younger generation and the disappearance of print media, she feels comforted that current Fem writers continue to spark dialogue on the issues that impact women all around the world.
"I have a tremendous respect for all of the students at UCLA who work on the magazines. All of those opinions do form the student population," Bialik says.
"All of the stuff that you all do in Fem lays the foundation for people knowing about the larger world of feminism, beyond the walls of our campus."