Music Mondays: FEM'S Journey Through Finals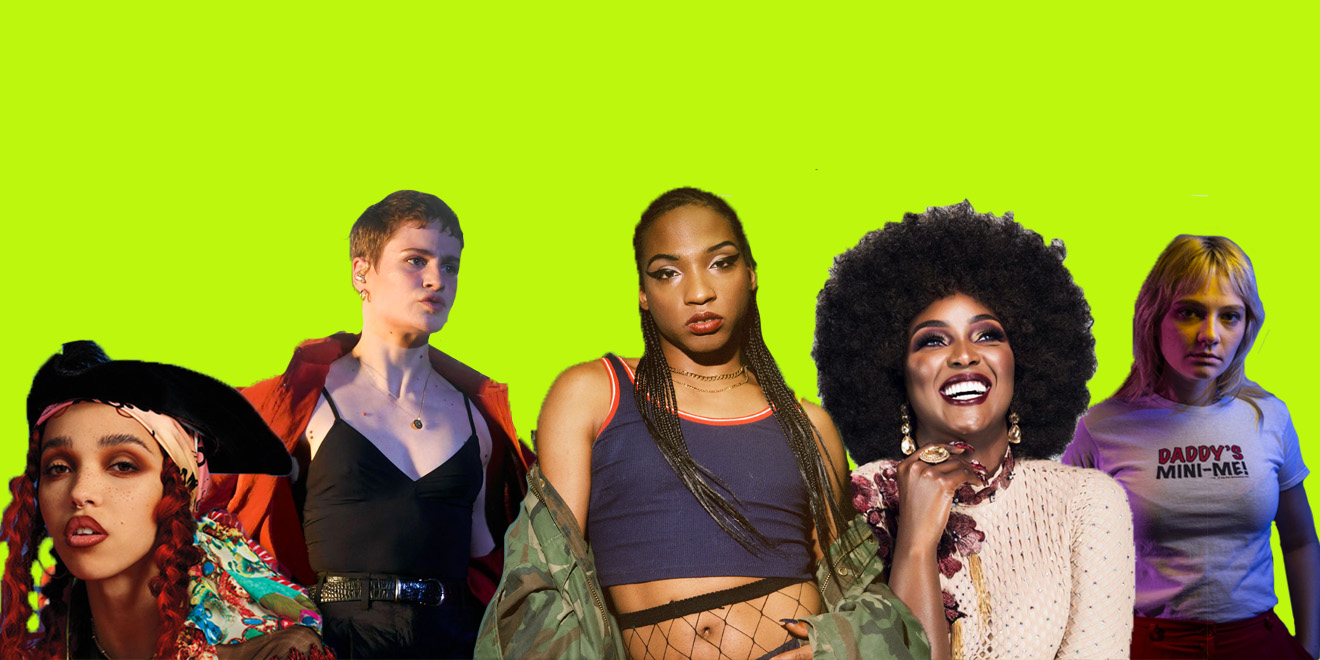 It's been five years, but FEM is back with Music Monday — just in time for finals! This week, we want to give you some musical empowerment to carry you through your exams. Start off with some light grooves, work your rage out, cry if you need to. Shhh… we're here for you.
Listen to the full playlist here.
"Genius of Love" —The Tom Tom Club
Tear yourself away from the textbooks and ease into a break with this 1981 hit. The iconic synth/guitar riff has been sampled the world over and begs to be danced to. If you're too wiped out to groove, immerse yourself into trying to catch and decode all the odes to famous Black artists of the '70s. And if you're really stressed, just listen to the words: "feels like I'm dreaming but I'm not sleeping." Ahh… better already.
"Girlfriend" —Christine and the Queens ft. Dâm-Funk
A song that sounds like it was produced in 1985, but is, in fact, a 2018 single from French, queer icon Héloïse Letissier. The smooth G-funk production oozes sex and confidence while Letissier relentlessly interrogates hypermasculinity. Letissier stated that she "became obsessed with this idea of the macho man, and still being a woman," and wrote the song as a claim to this masculinity. Regardless of gender identity, it's hard to not feel right there with Chris as she proclaims "Don't feel like a girlfriend / But lover / Damn I'd be your lover." In the face of the oppressive University of California Los Angeles, who doesn't love that kind of defiance?
"Dice" —Puzzle
If you're having one of those finals moments where you just need affirmation about life's ultimate lack of meaning, give this little ditty a listen. In the eyes of Fletcher Shears, life is just one big dice roll; everyone just "pretends to work then wants some pay," and there's "nothing we can do about that." This song is for you if you're motivated by 'not sweating the small stuff' (and finals is the biggest small stuff of all). 
"Daddi" —Cherry Glazerr
This one is just angry. On an album rife with confusion and anger, frontwoman Clementine Creevy busts out with this ironic banger that shines a light on feeling pressured to play the role of a subservient woman in romantic relationships. Creevy has stated that this song was part of her reclamation of her own sexuality, and I urge you to reclaim your own mind and life with similar vigor. Don't let Daddi Finals bend you to his will.
"Queen of this Shit" —Quay Dash
The title says it all: The unstoppable Bronx-based Quay Dash doesn't have time to entertain bums, and neither should you. Sorry Gene Block, but that includes you. Put this on before you study and feel your confidence instantly spike at the first sound of pioneering producer SOPHIE's squeaky techno beat and Dash's pitched-down vocals.
"787" —Ivy Queen
A shout-out to the queen of reggaeton's homeland of Puerto Rico, with the titular "787" being the island's area code. Ivy pays homage to classic reggaeton in this song, celebrating the music of a male-dominated genre by singing it from a woman's perspective. Ultimately the song is about celebrating where and what you come from while recognizing that it's not perfect. Appreciating your identity is crucial in an educational environment that is highly exclusive, and especially in the "dirge-iest" part of the quarter.
"What a Bam Bam" —Amara La Negra
Another reggaeton bop by "Love and Hip Hop" star Amara La Negra. Here, La Negra states that as long as she has her money she is unbothered by the opinions of others. She doesn't owe anything to anyone, which we should all bear in mind at this point in the quarter. Take a second to remind yourself why you're here; why you're working hard; and ask yourself, if this doesn't make me happy, who am I doing it for? Is it worth it?
"No Destination" —The Garden
"It's not the destination the best of me / It's the journey I take to get there." Oddly sentimental for punk duo Wyatt and Fletcher Shears, but when you're right, you're right. Take a page from the twins' book and picture yourself in a beautiful place, flying at your own pace. At last you may find some emotional respite from finals. This one is danceable, but it might also bring a tear to your eye.
"mary magdalene" —FKA twigs
We love to see artists subverting the narrative of the oft misunderstood Mary Magdalene. Although some might say this trope has been beaten to death, FKA twigs delivers something new in the form of elevating the ultimate misunderstood woman without oversimplifying her. How is this related to finals? Personally, I find this song cathartic because it speaks to pushing back against being flattened. Mary Magdalene was not just a "sinful woman", just like how none of us are just test scores, just students, or just anything else.